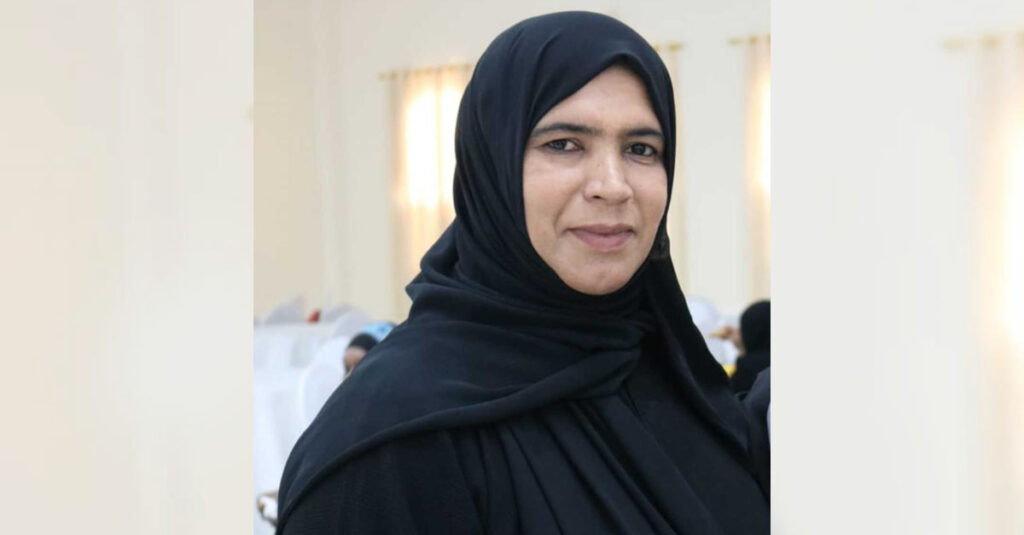 As a portion of the world's population age, there is a need to figure out how their children (of the elderly) are going to provide them — their ageing loved ones — with increasingly complex care. It is only when we experience it that we begin to fathom the staggering, exhausting and invisible work that goes into caring for the elderly. And, elsewhere, the elderly in the families are kept in hospitals, old age homes, and at the worst, abandoned.
Al Ihsan keeps open house
However, in Oman, for the elderly and infirm with no place to go to, there is always a voluntary organisation that keeps open house. And one of the branches of this organisation in Sharqiyah region — Al Ihsan Association (originally known as the Omani Association for Elderly Friends) – is doing wonders.
Devoted to taking care
Fronting the association as the centre manager and group leader is the effervescent BADRIYA AHMED AL SAIFI, 45, who has succeeded in keeping her personal pains in check, and totally devoting herself to taking care of some of the elderly folks of her region as well as imparting life skills to the young minds of the Sultanate. Both tasks, which she does admirably well.
The first is with Al Ihsan Association, while the second is with a government school, Seeh Alafyah School in Ibra, where she works as a senior, life skill, teacher for grades eight and nine.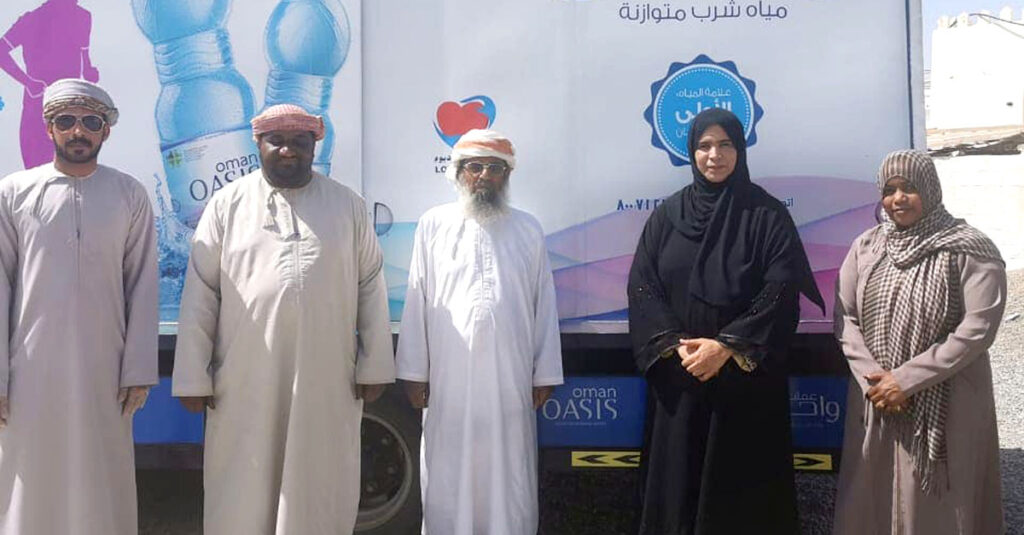 Love for teaching
"I have been teaching for 24 years. And I love teaching at Seeh Alafyah School – my students are my children," Badriya Al Saifi told the Purple. "No one can teach, until and unless they love to teach. I am very passionate about teaching. 
And teaching gives me the freedom to have direct interaction with the students. I have taught around 450 students, and this, in short means being involved not just with 450 young children alone, but also with 450 families," she noted. The pride she has in her school is evident in the way she added that Seeh Alafyah School was considerably big. "We have student strength of around 900," she said proudly.

Life skills of paramount importance
Badriya noted that social skills are taught till grade 10 in schools. "But imparting life skills is of paramount importance," she stressed. Earlier, there was a subject called 'home economics', which entailed many topics, including cooking and sewing classes. These helped to provide many practical skills. "However now, both social and life skills have become more theoretical. For example, there is now a topic called critical thinking, which has been taught to students, which helps students to think out of the box. There are also topics, which are focussed on bringing about self-awareness and self-development. This is very beneficial as it helps students to value and cherish themselves. So, educational experts are adding new subjects or topics that are in touch with the skills required to meet the advances of the 21st century. "I believe that when we educate students, we need to impart both emotional and practical elements as well as skills required for them to face the world."

Slice of Badriya's life
Badriya is married and has three boys and two girls. Her youngest children, twins, are around 12 now. Her husband holds a government job.
She currently lives in Al-Thabti village in Ibra. "But, I am originally from Al Bidiyah, Al Dhahira region. I graduated from the Sultan Qaboos University (SQU) specialising in home economics. I also acquired a diploma in psychology, but was unable to get a bachelor's degree owing to family commitments. At that time, I had just delivered my twins and they needed immediate attention. Extra care was essential for my twins as one of them was afflicted with cerebral palsy."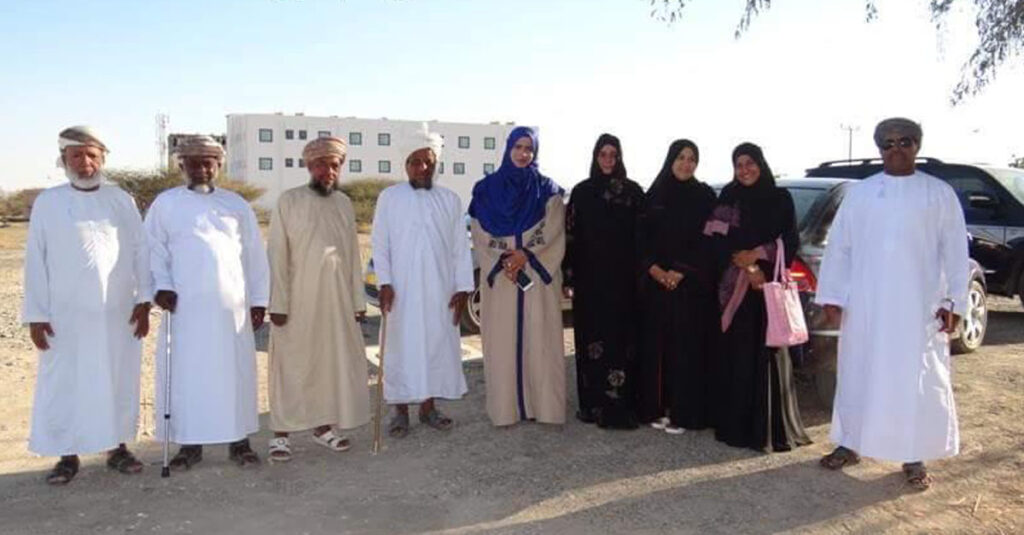 Inspiration to join the association
An incident that happened while she was in hospital with her son (who has cerebral palsy) made her join the association for the elderly. "What inspired me to join the association was an incident that happened during the hospitalisation of my son with cerebral palsy.  During my stay in the hospital with my son, I was disturbed by the cries of an elderly lady, who was also hospitalised there.
Upon enquiry I learnt that she was hospitalised for the past six months and now she was desperate to go back home. But, for that, home treatment would mean life-assisting equipment, which was quite expensive and beyond their means. I wanted to do my bit to help this poor lady and so I asked around as to what should be done for elderly people in such conditions. It was then I learnt that there was an association for the elderly in Al Dakhliyah.  From then on I took a pledge that I would dedicate a part of my life to serve the elderly," Badriya explained.

Hard decisions
But that was one of the hardest decisions that she took. For, it was anything but easy. "Embarking on this initiative changed my life.  I had my hands full. I had a child with special needs and a demanding teaching career and I also had to look after my family's needs.  However, seeing the positive impact and the happiness it brought among the elderly folks, it turned out to be a source of tremendous joy and enormous motivation for me. I really love what I am doing," Badriya said, adding that she has been a member with the association since 2013. Today, she is the Centers' manager.

Who is a senior citizen?
From 2013 to 2018, the association was called the Omani Association for Elderly Friends. But after that it was changed and acquired the current name Al-Ihsan Association. The association is based in Muscat and has branches in Dakhliyah, Sharqiyah regions and also North Al-Batinah. "We are representing the branch of North Sharqiyah," Badriya informed. Internationally, any individual who is 65 and above, is classified as a senior citizen.

Age is just a number
"I must point out here that when we talk about age and classification of senior citizens, quite often we meet elderly people who are in spirit young and active and at the same time we meet young people who seem to be elderly and dispirited. In such a scenario, I would like to concur with those who state that age is just a number."

Volunteers welcome
Members of Al Ehsan Association, which is a voluntary-based association in Sharqiyah, are volunteers and they provide support through the association. "These volunteers make ample efforts to assist and enhance the lives of senior citizens," Badriya said, adding that currently, their branch has 70 members.
Al-Ehsan Association welcomes volunteers/members from those between 18 to 60 years. The membership fee is OMR6 for working members and OMR3 for non-working members. However, senior citizens are considered as beneficiaries from the programmes of the association and are therefore not charged. "The main pillars of support are — we can say emotional (recreational support) and social support. Emotional support entails providing them with recreational opportunities, such as trips and activities, which can enhance the emotional well being among the elders.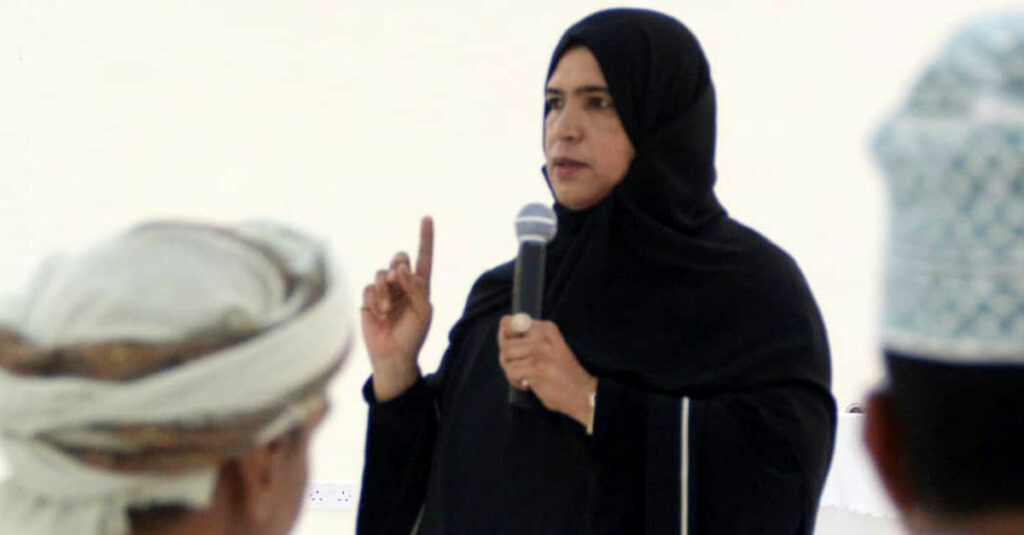 Various activities
The activities varies from events like "sports day, Iftar nights, exhibitions and forums gatherings (300 male and female elders from all regions). Then, there are various awareness events, which consist of health awareness, spiritual guidance, emotional wellness, poetry and storytelling nights. "Trips include chance to perform Umrah in Makkah in which we take around 10 to 15 elderlies who have not been to make the pilgrimage before due to financial obstacles. We also provide assistance in the form of equipments such as special beds, wheelchairs, walkers, respiratory aid equipment, mucus suction machines as well incontinence products".

Reunion of old friends
"When it comes to social aid, our aim is to provide the elderly, who are economically disadvantaged. For instance, a senior with no kids or at times with kids who do not have the financial means to support their ailing elder family member," Badriya said.
"Whether it is recreational or social support, we see great impact among the elderly, whom we tend to. An interesting story that I recall was the reunion of old friends. This happens. Such gatherings and trips help old friends, contacts and acquaintances unite.
I remember one case where one of the elderly members had not seen his very close friend for the last 25 years. They had lost touch with each other owing to various circumstances in their life. But, during the outing they had a chance to get together, relive old memories – they were besides themselves with joy because of this unusual reunion," Badriya recalled.
"So, in effect, the association works as a supporting platform for the elderly, offering various social activities. It is not a day care or nursing home for the elderly."

Leader, but a member first
At the association, Badriya works as a leader of the group and she is the centre's manager. "However I consider myself a member and I have those same responsibilities as any member of the association. This means in events and activities I put in the same, if not more, working hours as everyone," she said that she was particular in eschewing hierarchy from the working system. "To me, the aim of our participation in the association is to serve the elderly and hierarchy comes in order to facilitate the work of the organisation," she explained.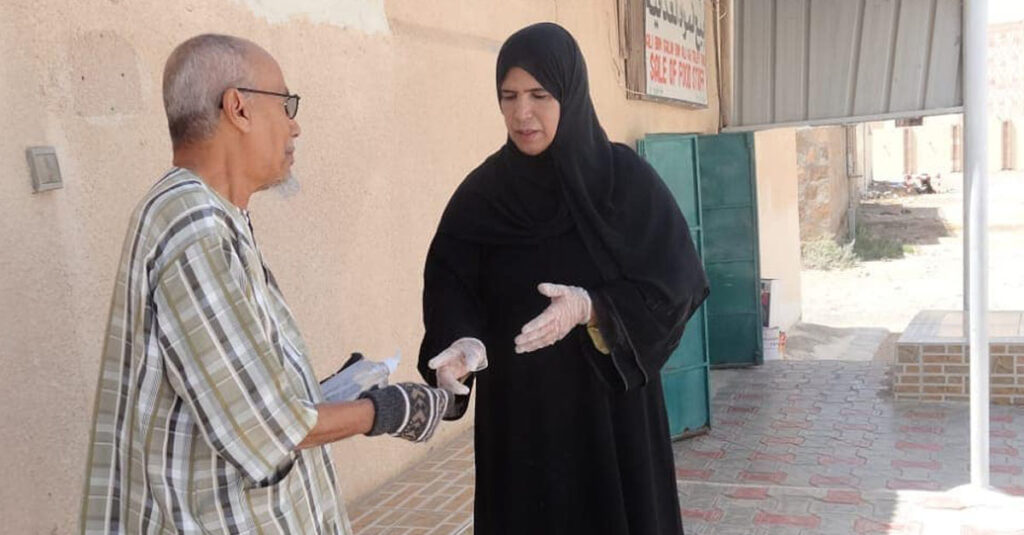 Al Ihsan – a success story
Badriya expressed great pride in the fact that the association's work has panned out well. "Our branch is a success story. We have achieved many milestones, including the fact that we are supporting 900 senior citizens – male and female – with life-assisting equipments. "Also, every year, without fail, we have organised at least nine to 10 events for the elderly. "During the peak COVID period, we facilitated an artificial breathing machine for the hospitalised elderly at the Ibran hospital. This had cost around OMR10000. We arranged this in coordination with the ministry of health and the equipment was sponsored by OMIFCO.
"We also provided 98 respiratory aids for the elderly. One of the milestones that brought me great personal satisfaction was our participation in an event called 'Towards Safe Elderly'. We were placed seventh among 200 groups that participated in the competition," Badriya noted happily.

Family values – paramount importance
Omanis hold family values of paramount importance, Badriya said. "We are focussed on sustaining the Islamic family values where family is the main pillar and we provide absolute care and support to our elderly parents." She said that there was only one nursing home, which is based in Rustaq, for the elderly who are cut off from family and relatives.
"The nursing home is considered only as a last resort as there are other initiatives to take care of the elderly, which is with their own family and support is also provided in terms of equipment and substitute families that embrace senior citizens in a family environment," she said, stressing that this was again only for the elderly who have no family or close relatives. "Oman always takes the right path and closely follows the Islamic teaching and traditional values. Islam has always given great importance for elderly care within the family," Badriya pointed out.

Be good to parents
Badriya also stressed on the need to take care of one's parents and to be good with them and to treat them right. "You have to be good to your parents. If either one of them or both attain old age, do not cast them away or make them feel like they are a burden to you. Make them feel at home and love and respect them. "Always, speak to them with words of respect," she said, quoting a verse from the Holy Quran.

Oman's elderly well taken care of
In terms of care for the elderly, awareness is high in Oman. And support is available from the ministry of social development as well as the association, which complements the existing services and also by providing additional services if required.

Al Ihsan partners with ministry
"So, Al Ihsan Association is a partner in serving senior citizens along with the ministry. There is an area, the association aspire to achieve and is missing and I hope it can be initiated in day-care centers where an elderly person can be engaged during working hours of their children; at times their families are reliant to house helpers, and such day-care provides stimulation and engagement and social connection to the elderly. Establishing a day-care require a lot of investment, financially particularly. At the level of the association we also aspire to get constant income, to enable us to provide for senior citizens as at the moment the association raise funds or donations to serve the needs of senior citizens. Fund raising is not easy, and most of time, great amount of effort is required."

Work-life balance
Badriya explains how she is blessed with a loving a supportive family who not only understand her need to go out into the world and help those in need, but also assist her in the act. "It is hard to find a work-life balance in life; however I am blessed to have a family who are keen and love to volunteer too. I see that spark in my husband and my kids. They play an active part in this chain of support. For example, if there is a need to deliver equipment, I find my husband or kids always eager and ready to assist me in the delivery.
I have therefore become a firm believer that if a family as a whole believes in volunteering, then that is a major source of motivation to continue giving. So, I find I have less pressure to find a work-life balance because the burden is shared by my family."

A day in the life of…
Badriya and her family are all early to bed and early to rise. Her day usually begins at 4am. "However, if there are days where I am held up because of the health condition of my son, then I am late and I wake up only by 5.30am.
The whole family gets up early and we all move in different directions, off to work or school. My son goes off to the disability rehabilitation center. We get back by 2pm. Normally, we don't take naps in the afternoon as all of us have different engagements. And as far as I am concerned, some days I would be totally involved with the work of the association. During this time too, my family would rally around me and offer full support.
As I have noted earlier, if it is deliveries, then rest assured that either my husband or sons would take care of that. Then there would be the kids' homework followed by studying, then Maghreb and we all hit the bed early. I am an early sleeper so I am off to bed by 8.30pm as I am totally exhausted by then."
Take parents home
Badriya's hard work has paid off and she has managed to make Al Ehsan into a go-to place for the elderly in the area. But, some of her personal milestones are worth sharing, especially her successful efforts in convincing children to take the responsibility of their aged parents themselves, instead of letting them stay in hospitals. "The biggest joy in my work with the association was convincing some of the children to take their elderly parents out of the hospital.
"I recall the case of an elderly lady who was hospitalised for seven months. The kids were quite hesitant to move her out of the hospital for fear of their mother's safety and well being. They felt that they were not capable of caring for their mother at home.
"However, after giving them the right support, both moral and otherwise, they took upon the task quite admirably. It was a great honour to receive appreciation calls from the lady's children as well as the children of other parents who took their parents back home. They call to say that their parents have become much calmer and they are quite comfortable at home and faring much better," Badriya said beaming. She added that she was proud that she has managed to convince four families to take care of their elderly back to their homes. A special joy imbues in her when she is with her children and added that they were also the source of the biggest happiness in her life.

Still wants a degree in psychology
Meanwhile, Badriya still nurtures the fond hope that she gets a chance to complete her studies and get a degree in psychology. "I am still very passionate about psychology and I keep purchasing various books in the field of psychology."

What goes around…
"My dream for Oman is that it always enjoys great peace and prosperity."
Her concluding words were aimed at the youth. "My advice for the youth is this: what goes around comes around. So, in that respect, take good care of your parents. Tomorrow, when your turn comes for support and care from your children, they will do it with equal love, care and affection."