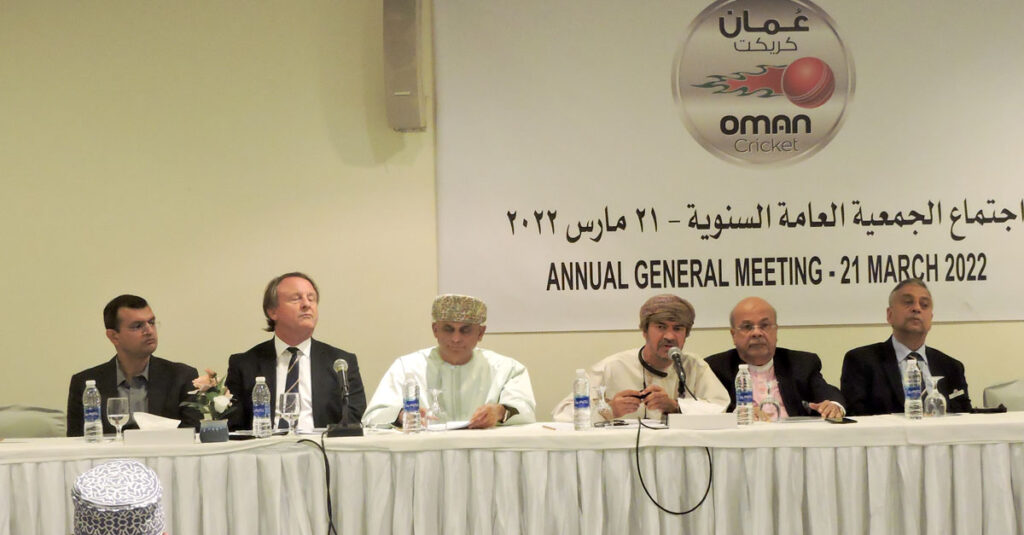 MUSCAT – Oman Cricket's Annual General Meeting was held at the Al-Falaj Hotel on March 21, 2022 to elect the new Board of Directors from 2022-25.

The results saw Pankaj Khimji and Madhursinh Jesrani continue in their respective roles as Oman Cricket's Chairman and Secretary. Paul Robert Sheridan and Alkesh Naranji Joshi were elected Vice-chairman and Treasurer.

The full list of the Board of Directors of Oman Cricket from 2022-25 is as follows:
Pankaj Kanaksi Gokaldas Khimji – Chairman; Paul Robert Sheridan – Vice-Chairman; Madhursinh Jamnadas Jesrani – Secretary; Alkesh Naranji Joshi – Treasurer; Kiran Navinchandra Asher – Member; Maqbool Hussain Mossa Al Lawati – Member; Dilipkumar Shamaldas Mehta – Member; Syed Anwar Ahsan – Member; Ali Moosa Yousuf – Member

All the Directors remain fully committed to build on the success that Oman Cricket has garnered and to further grow the game of cricket in the Sultanate.