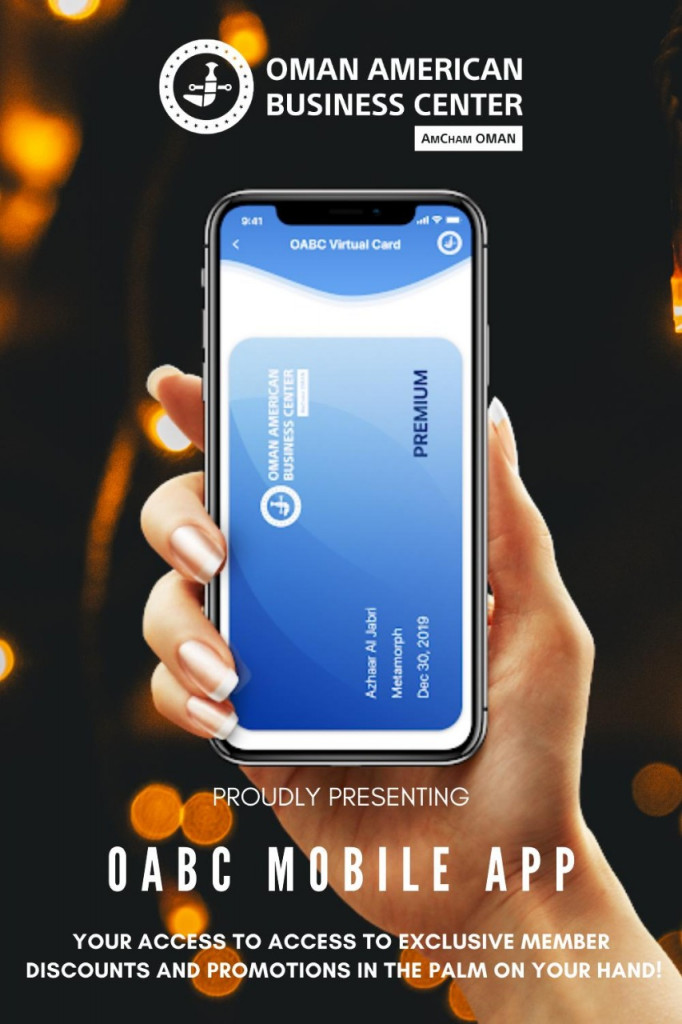 MUSCAT – The Oman American Business Center (AmCham Oman) has released a new mobile application for its 160 member companies, giving executives and professionals in Oman a chance to access member discounts and promotions in the palms of their hands. The new application was sponsored by HSBC, a Premium Member of the OABC.

As Oman's largest and most active business networking group, and the official affiliate of the U.S. Chamber of Commerce in Oman, the OABC hosted 36 events this past year. But there are non-event benefits for members of the business organization as well: the new application allows each company to highlight their own business via special offers and VIP benefits, only for fellow members.

"Our commitment to sustainability was a big part of moving away from plastic membership cards," says Rebecca Olson, Executive Director of the OABC. "But in 2021, it's also about ease of use and safety — why ask busy executives to carry and remember a physical card to pass around when there are easier ways to connect them with membership benefits?"

Ali Daud, Chairman of the OABC, praised the support and participation of OABC's own member companies in the development of the new application: "As a 17 year-old organization serving the Oman business community, we are proud to be on the cutting edge in providing relevant benefits to members. It's great to see dozens of businesses actively taking advantage of this network by sharing member-to-member benefits with one another. We are also thankful to our sponsor, HSBC, for their commitment to promoting business in Oman."

OABC will host a high-level business networking evening sponsored by Hormuz Grand Muscat, A Radisson Collection Hotel to celebrate the launch of the mobile application, complete with raffle prizes and a showcase of the member benefit program.