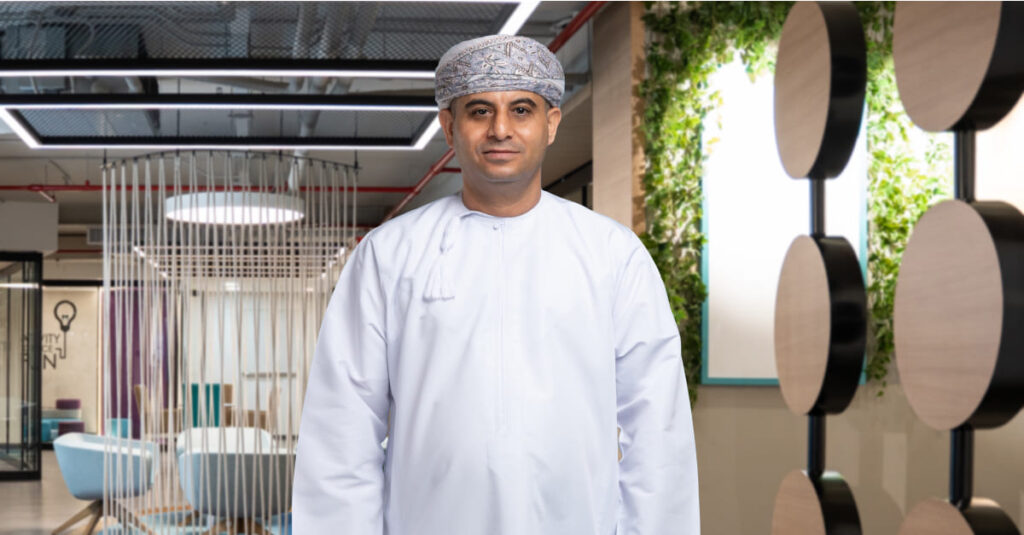 MUSCAT – Customers of Oman Arab Bank (OAB) will be able to digitally subscribe to Oman's largest Initial Public Offering (IPO) in history for OQ Gas Networks, the exclusive operator of Oman's gas transportation system. Starting from September 26 until October 9, 2023 and using the OAB mobile banking app, customers will be able to subscribe, place their orders and complete transactions conveniently from the comfort of their homes, offices or on-the-go, completely paperless, without needing to visit the branch.
Through the OAB app, customers can also apply for short-term loans to finance up to 50 percent of their total IPO investment which expires on the 9th of October 2023.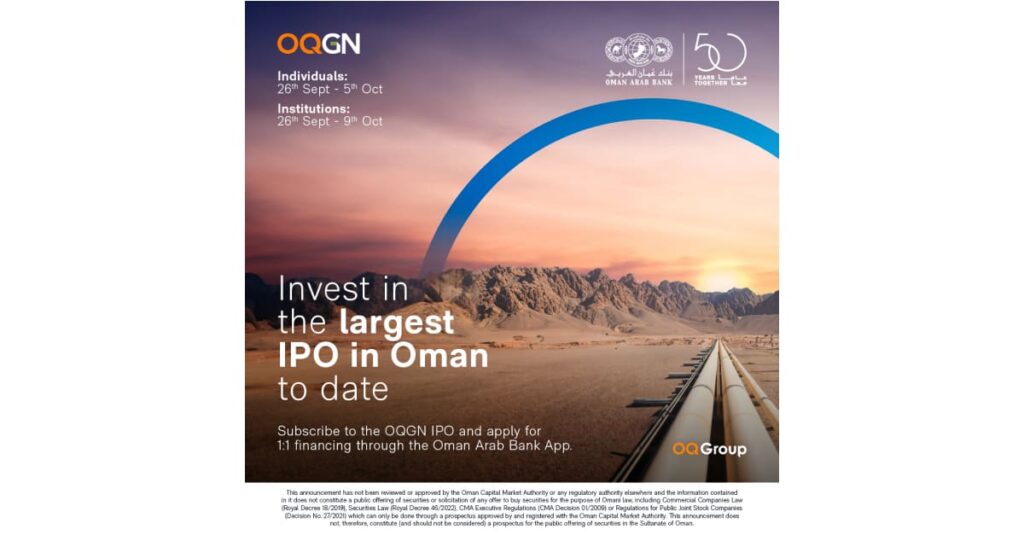 Sulaiman Al Hinai, General Manager and Head of Wholesale Banking Group at Oman Arab Bank said: "We are determined to make investing simpler, easier, more accessible and secure for our customers so they can reach their financial goals. We take immense pride that we are able to contribute to Oman's economic diversification by providing seamless access to market opportunities through our mobile banking app."
He added, "At the heart of our operations lies a dedication to innovation, propelling us to do more and deliver greater value for our customers. We are committed to constantly keeping pace with the latest trends to enhance our offerings and provide the best possible service across all our channels."
OQ Gas Networks will float up to 49 percent of its shares on the Muscat Stock Exchange. The IPO is a great investment opportunity for customers interested in growing their investment portfolios, fostering economic growth, market development and liquidity. Earlier this year, OAB customers were also able to subscribe digitally to the IPO of Abraj Energy Services Company.