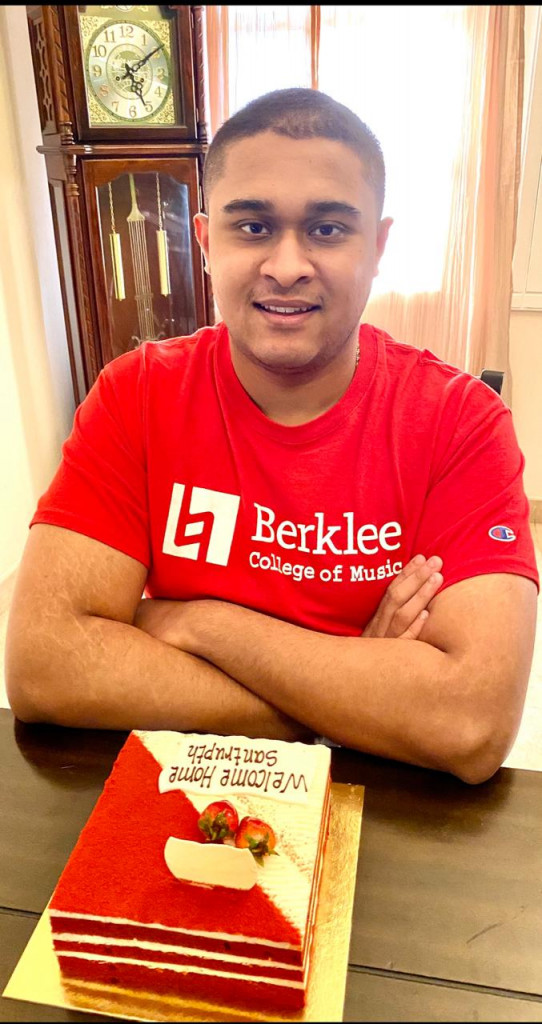 By Santrupth G R Vedanthi
Student, Computer Engineering, Pennsylvania university (USA)
COVID-19 has put all of us on a tough path. And it is a journey that has not ended. Some of us have got the hang of it and are coping, learning to be on track, others are still very much struggling, and some others, sadly, are no longer on the track.
A tough path means you got to be made of tougher material to endure such a thorn-filled journey. In the initial stage, it was quite a struggle for me but then I must say that I am blessed to have got into the groove and have learnt to be part of the new lifestyle that all of us have to adhere to during this pandemic period.
Just after the spring break…
It was on March 16th, just after the spring break, that we were informed about the transition to a fully-remote semester. By this time, the pandemic was kicking in and the reverberations were felt worldwide.
Stayed back on campus
I made a firm decision to stay back on campus and finish my semester as I thought it will be tough to adjust myself to the new timezone routine. I had a pretty amazing remote session throughout my semester and it was not hard to adjust in terms of academics as we submit most of our work using the online platforms. Of course, it was hard for a few core subjects like physics lab but I would love to commend my professor for her dedication and passion towards the subjects and the commitment she had towards achieving the best possible method for us to succeed in that course. Hats off to the university too for their excellent job of taking all necessary precautions and abiding by the government health regulations and keeping us all safe.
What next?
After a month and a half of hard work I successfully completed my spring semester and then the next question that popped into my head was how am I  going to spend my summer break – by staying put in the US or will I be lucky enough to travel back to Oman, where my parents are residing?
I say it with ease here, but at that time, such thoughts raged in the minds of both students, like me, as well as their parents.
The latter were going through a depressing wave of stress and strain and utter panic about travel restrictions and bans, which would mean that they had no clue as to when they would be able to see their beloved children.
A call that was music to my ears
As confusion reigned in my mind, I got a sudden call from my mother's close school mate, Aunty Chethana, with a fantastic invitation to stay with them until my trip to Muscat gets confirmed. This phone call was like a gift from above and sweet music to my ears.
With the help of Aunty Chethana, I booked a flight for the very next day.
20 blissful days
My 20 days stay with Aunty Chethana were quite memorable. Moreover, I had the taste of south Indian cuisine again after a very long time and also regaled in the daily aroma of home-cooked authentic food. The long walks that I used to have with aunty and her daughters Keerthana and Varna were energising and some intellectual talks with Raj uncle used to complete my blissful day.
Blessing to be with family
Meanwhile, tireless efforts by my father and his amazing colleagues, who are like our extended family, finally helped me fly back to Muscat on June 3rd. I was so happy to be back with my parents – it is indeed a blessing to be able to spend some valuable time with family, especially under the current circumstances.  We cannot thank God and our parents enough for their unconditional love and support and also for safeguarding us during this terrible pandemic.
14-days quarantine
After I returned, and as per the rule, I quarantined myself for 14 days and also had a tracker provided by the authorities  to keep a count of the days left. I was happy as the days reduced to single digits and soon I was able to inhale the freshness of the environment, which is the best immunity builder. After my 14 days I began to work out and move about and started driving around – of course with all the necessary precautions — which is one of my favourite passions. The exercise routine made me fresh and energetic. Netflix, Amazon Prime Video and other new channels provided me with the necessary entertainment as well as the means to understand the current standing of various nations regarding COVID-19. I also had the opportunity to work during the lockdown as I was one of the international student orientation leaders and was able to share my experience with the new incoming students for fall.
The university constantly updated us with the current information about the ongoing decisions in the US about college reopenings and other facilities.
Drumming away the blues
Meanwhile, I had the good fortune to learn and practice drums from Arunkumar uncle in this pandemic and get some extreme hand workouts for drumming and also got groove-setting skills done.
I must say that all these experiences have moulded me into a stronger and better person.
Grateful to God
Work, zoom sessions, music and being with family has made my lockdown stress free and relaxed and I am grateful that I had to undergo only a few changes to my daily life. I feel eternally blessed to be back with my parents and thank God  that I am lucky enough to stay under one secure roof in this pandemic.
Pray to keep everyone safe
But I am disturbed as I read and hear about the perennial increase in the number of cases and the pain and suffering reflected in the many sad and tired faces that I am a mute spectator of.
From my end, I do what I can and also pray fervently to God to keep everyone healthy, safe and happy.