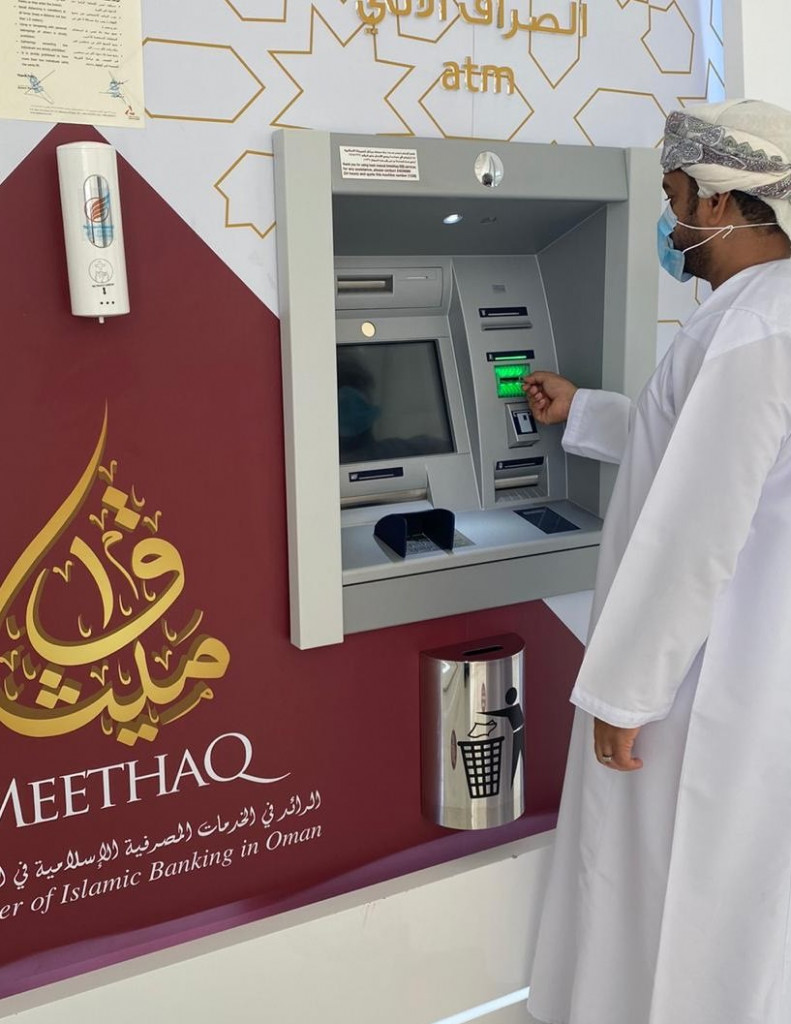 MUSCAT – Meethaq, Islamic banking from Bank Muscat, has enhanced its Cash Deposit Machines (CDMs) with an innovative feature for easy transfer of funds into Meethaq and Bank Muscat accounts.

It allows an account holder at any Omani bank to use their ATM/Debit card to directly deposit cash 24/7 at a CDM without needing to use teller services at the branch. Apart from Meethaq CDMs, Bank Muscat CDMs can also be used to deposit funds into Meethaq and Bank Muscat accounts thereby giving the general public access to the largest network of CDMs in the country for making convenient fund transfers.

The new facility, which makes use of the Central Bank of Oman's payment network (OmanNet), will validate the account details of the person making the fund transfer to enable the transaction. Funds transferred using the CDMs are credited instantaneously into the recipient's account. However, as a safety feature, should the transaction not be completed for any reason, the funds will be returned to the account of the ATM/Debit card holder.

Meethaq has an excellent network of branches and a large network of 22 ATMs & 18 CDMs respectively. In addition, Meethaq customers may access Meethaq accounts through Bank Muscat's network of 445 ATMs & 110 CDM.
By further digitising the process of fund transfers, Meethaq has once again ensured that it foresees and responds to customer requirements in a proactive manner. Notably, the upgrade will further enhance social distancing norms that are currently in effect because of the Covid-19 global pandemic.
Please visit https://www.meethaq.om/en/echannels/Pages/default.aspx for more details.