MUSCAT – The skies above Muscat are slowly darkening and while many office-goers plod wearily home, there is a group that have showered themselves with enthusiasm, scrubbed themselves clean of any fatigue and are raring to unleash their creativity.

This is Muscat's own burgeoning short filmmakers' group that include budding directors, actors, producers, videographers, other technicians and sometimes their family too. Officially, they can be anything but that – they come from all walks of life: some are sales personnel, marketing officials, others are managers, general managers, Ceos, yet others are scribes, social workers and of course, homemakers.

Be it under the dark cloud of the COVID-19 pandemic or any other issues that are beleaguering the populace, this bunch of short filmmakers slowly unfurl their creative muscles in the spare time they get and energise themselves, recharge their batteries and reignite their passion and imagination by making their dreams into celluloid reality. From morning to evening they are busy with their office-related work, but the moment they return home, they don their creative garb.

Journalist first, filmmaker next
At the helm of it is the well-known scribe, Kabeer Yousuf of Oman Daily Observer, who has with around a dozen films proven himself on both the acting and directing front. One would wonder where Kabeer finds the time and energy to pursue this parallel dream of his. Also, how does he manage to juggle between his busy journalistic schedule and his growing passion for short films? The answer is simple: "I use my weekends and holidays for making films, while I remain available 24X7 for my work with my newspaper." Kabeer further adds: "I am a journalist first, a filmmaker next."

Quietly winning awards
It is said that filmmaking is tough. "It is not easy to make an amazing film – it is hard to make an average film and it is even harder to make a terrible film," goes the adage. The films of Kabeer and his friends have received numerous awards and recognition from various quarters, locally and internationally, yet, they have been surprisingly modest about it. Like true artists, they let their work speak for themselves.

Excerpts:
You are a full-fledged scribe, but you are also dabbling into acting, writing and directing short films.
From childhood, I have been visualising myself on the big screen, imagining excited cinegoers falling head over heels with my movies and being loved and feted by all. But I didn't just visualise these things and daydream. I did try to make some attempts, albeit small, but surely successful, at realising my dreams. The results were not bad.
In fact, I was even given the best actor award for a role I played in a play at a municipal-level festival. We had attempted the hilarious play, 'Post Early for Christmas' (by R. H. Wood), first at the Kannur district level and then at the Kerala state level in 1994. Unfortunately, owing to some constraints, we couldn't attend the state level.
In those days, Malayala Manorama used to feature the Malayalam megastar Mammootty's 'Chamayangalillathe (without makeup)' as a sequel and that was a real inspiration. Getting a 'best' actor award was also a major boost and moreover, the Malayalam movies featured stories about brave and enterprising journalists, which sowed the seeds of a scribe in me. In other words, acting and journalism went hand in hand and both fuelled each other with inspiration.

How many years are you into journalism and how many years into acting and directing short films?
I started early. Right from my college days, I dabbled in journalism. I ran a weekly – 'Kalalayam' (meaning 'College'). It was a handwritten A-3 size paper, which was photocopied for distribution. It was a hit among the students, especially among the girls. Each copy was sold for 50 paisas.
I still remember: (Advocate) Haris, Vikrant, Rahim, Fiyas and Joby M Chacko were some of the key partners in this media exercise.
In 1996, after my mass media course from Alagappa University, I joined Asianet Chennai, Kerala's premier satellite TV channel, founded by Sashi Kumar. This followed stints with Asianet Radio Dubai, Middle East TV and Havana Café Group as their media counsellor.

Are you looking at only social themes/ themes with a cause and/or a message or just about anything?
I truly believe that cinema is the strongest medium that can influence masses, help form opinions; give ideas about life and above all, form your character in the long run. For me, there should be an underlying message, however subtle, in any of the stories that we bring to life on the screen.
My first short film,  'To Be Or Not To Be', produced by Dr J Retnakumar of Bhavalaya, which I scripted and directed was actually an emotional, but restrained, outpouring of my feelings on the torture endured by children of Palestine, India, Pakistan or from anywhere in the world. This was further triggered by the haunting faces of the school children from Pakistan who had stood as mute witness to the terrifying tragedy, which unfolded before their eyes when their friends were mercilessly shot down.
'Corona and 4 Women' spoke about how women – despite being locked inside – owing to the pandemic – can still collectively face an issue, one at a time.
'Dear News Editor' spoke about segregation and prejudice of the world media, while 'Rally for River' was in response to a national call for preserving water bodies. I love cinema with messages and believe they can change the world. And every single movie that I am part of will have a valuable lesson or two for the audience.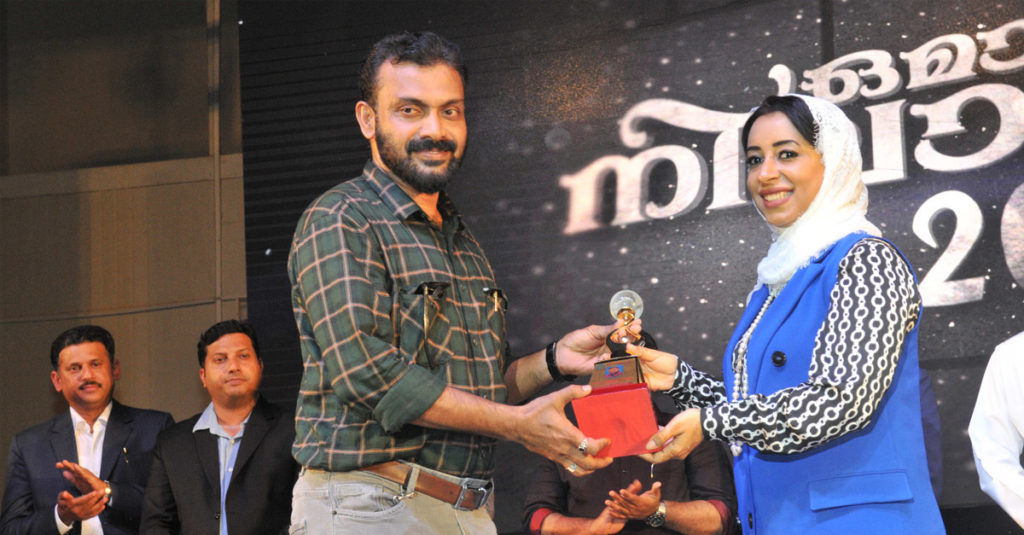 How many short films have you acted in, written and directed?
1- My first film in Oman is The Call by Sudha Shah
2- My first Arabic film Souk Al Dhalam by Amer Lawati (thanks to my colleague Lakshmi Kothaneth)
3- To Be Or Not To Be starring the late Girija Baqer, Rabah Zayed, Azra Aleem and Dr Retnakumar
4- Razan Najjar — Life between love and patriotism
5- Corona and 4 Women starring Sheena Hiren, Chandni Manoj, Indu Baburaj and Sreevidya
6- Sukrutham starring Prakash Vijayan, Mini Padikkal, Rajesh Balakrishnan, Madhu, Soma Sundaram, Haneef
7- Dear News Editor, Mr Genie, Revelation, The Hostage, The Last Smoke, Rally for Water, The Broken Nest, Runaway – all of these with Anirban Ray
8- Kadalazham — directed by Akku Akbar, produced by Dufayil Anthikad and cinematography by Sameer Haque
9- Sayanthanam — currently in post production
10- Today Is My Day – an upcoming movie by the young and talented Jijin Jith
11- Ayudham Pazhaku II (Tamil) – directed by Thasleem (where I play a top villain's role)
12- Avantikayude Veed – my first feature film, talks about how children are left out in this era of technology; it has my daughter Reeha doing the central character. It will hit the OTT (*) platform soon. It's the result of four years of relentless toil, sweat and blood. But finally the dream will come true. Due credit to Geevarghese and Jabson Varghese.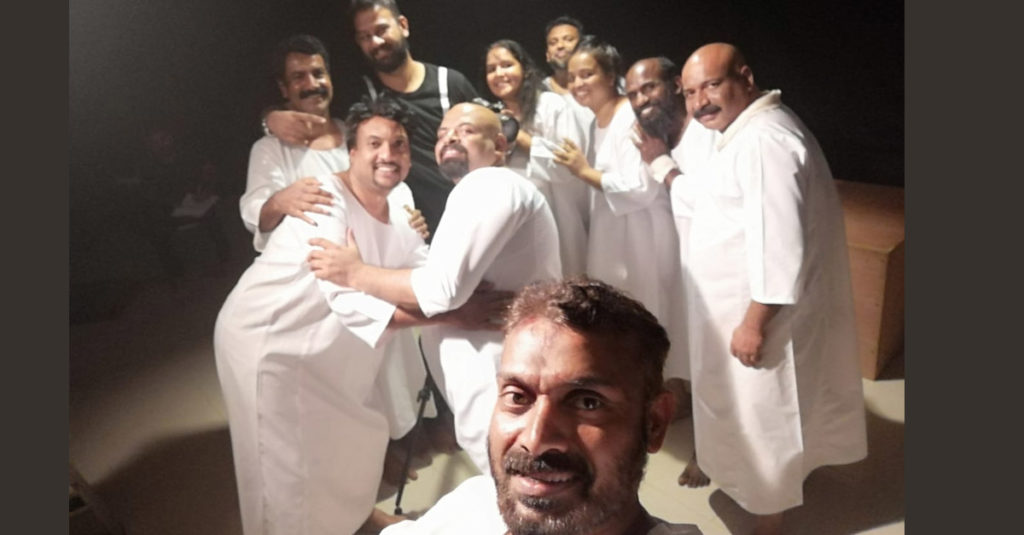 Your son has acted in a widely accepted and viewed short film. Does acting run in the family?
My sons Rabah Zayed and Rakin Zaki, daughter Reehath Al Zahra have acted in my films, which have won great acclaim from various quarters.  Filmmaking doesn't run in our family but my uncles have acted in stage plays during their school and college days.

Has the advent of COVID given you the time and space to indulge in your passion and thereby enhance your creativity, helping you produce more short-visual features?
Yes, in short, it has been a sort of blessing in disguise. As one of my characters, essayed beautifully by Sreevidya, in Corona and 4 Women said, when the world outside closed their doors on us, we threw open our inner gates to the world.
The pandemic has given everyone ample time and space to explore their innate talents and nourish them. We produced 13 short films, inspired by the COVID-19, the lockdown and its effect on the lives of people. These stories have love, compassion, care, empathy… you name it! We captured the positivity and the resilience exhibited by the people despite the hardships they face during the current COVID onslaught.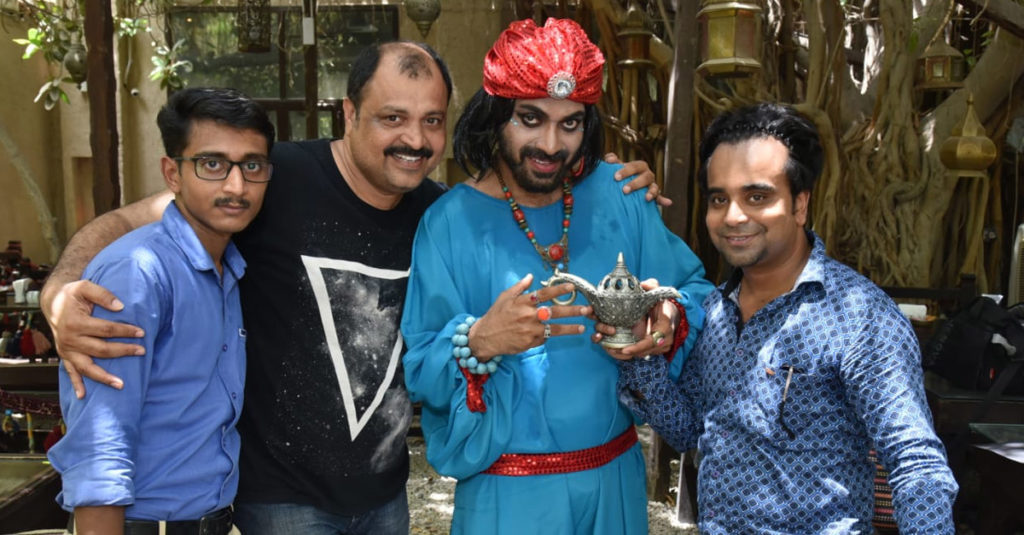 What exactly are your dreams in the arena of short films?
I am quite happy and content for the dreams that I once, frantically, chased are within my reach. Doing what you're passionate about is what makes life worth living. I have a big heart and I always dream BIG be it on the job front or while exploring my passion for making meaningful cinema.

You have teamed up with a bunch of talented actors and creative folks who have also left an impact on the screen. How did you discover this talented group and how many of them are there?
It's no big surprise that every single person out there nurtures their own secret dream: to express themselves; to see their faces shining on the screen; to see their names lit up in the dark… Most often, either due to external pressures or due to other reasons, they don't want to reveal this reality within themselves to others and they wait for the right moment, when they are ready and feel comfortable doing the same. We have a bunch of talented male and female artistes who dream of the right exposure.
Some of the names I can recall:
Anirban Ray, Lovel Edathil, Dr Retnakumar, Thasleem, Prakash Vijayan, Vinod Raghavan, Sharath Palat, Somasundaran, Ajay Menon, Azra Aleem, Sheena Hiren, Indu Baburaj, Chandni Manoj, Srividya Raveendran, Antara Bose, Piya Pawani, Anita Raj, Dilna Sujith, Ponnu Pradeep, Remya Denzil, Geethu Ajay, Sudha Raghunath, Priya Devan, Sunil Kumar Krishnan Nair, Deepa, Sunil Guruvaroorappan, Nisha Prabhakar, Praveen, Sreejima, Sathyanath K Bhagyanath, Manoharan Guruvayur, Ferry Jacob, Arun, and well, many others.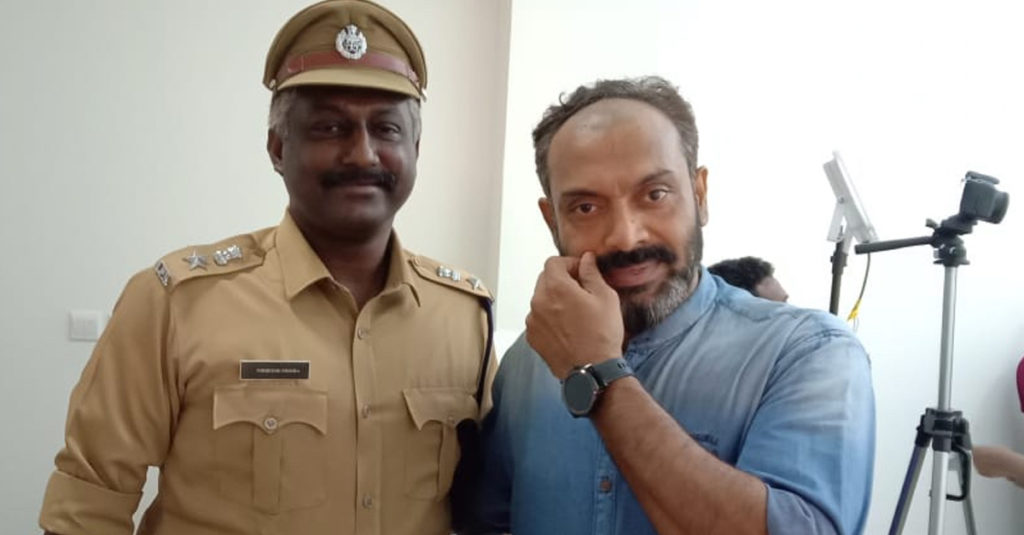 How do you find the time to put your efforts into making these short films?
I personally use my weekends/holidays for making films, while I remain available 24X7 for my work.

Are the short films' creators planning anything new or are you resting on your laurels?
Speaking of laurels, we have got four awards  — script, acting, editing and camera — for Dear News Editor, which is directed by Anirban Ray.We have got many accolades for Corona and 4 Women and Kadalazham bagged nearly a dozen awards from across the world. Frankly, not many know of this.
Officials from various ministries and public authorities here have been very cooperative. We even got permission from the Muscat International Airport to shoot within its premises and Akku Akbar, a well-known director from India, was really bowled over by the simple procedures required for securing permissions, which is again a testament of the great cooperation and support from the authorities concerned. And, surely, this augurs well for the nascent film industry here.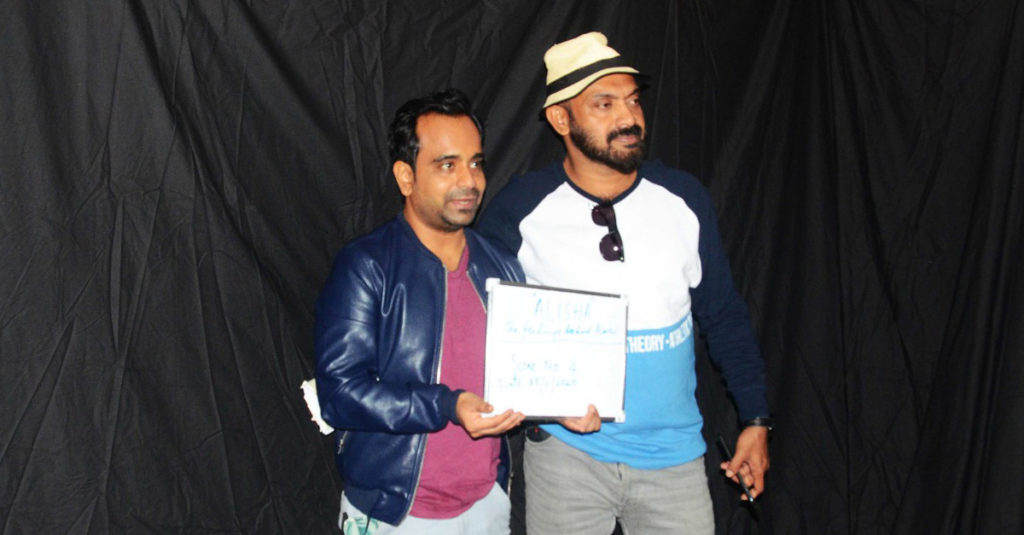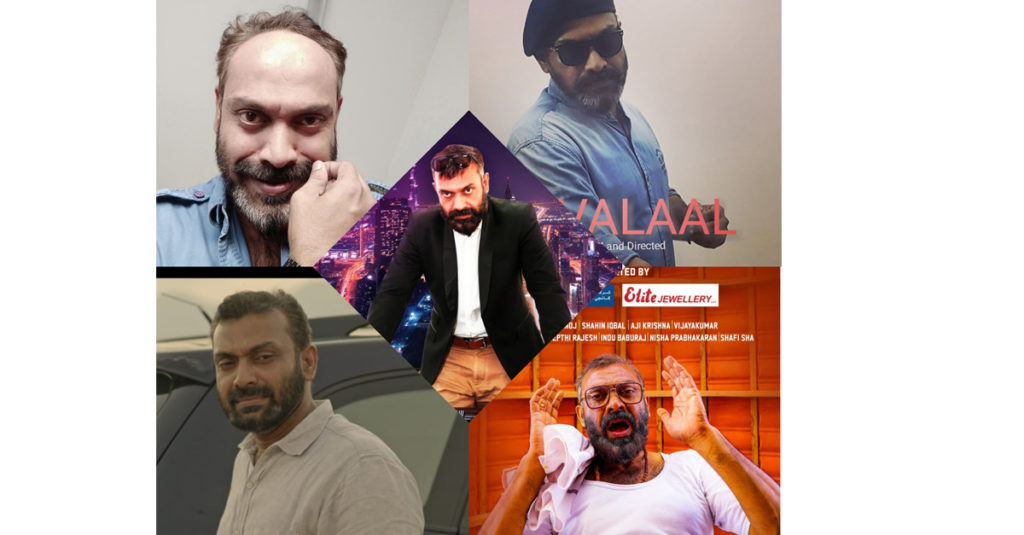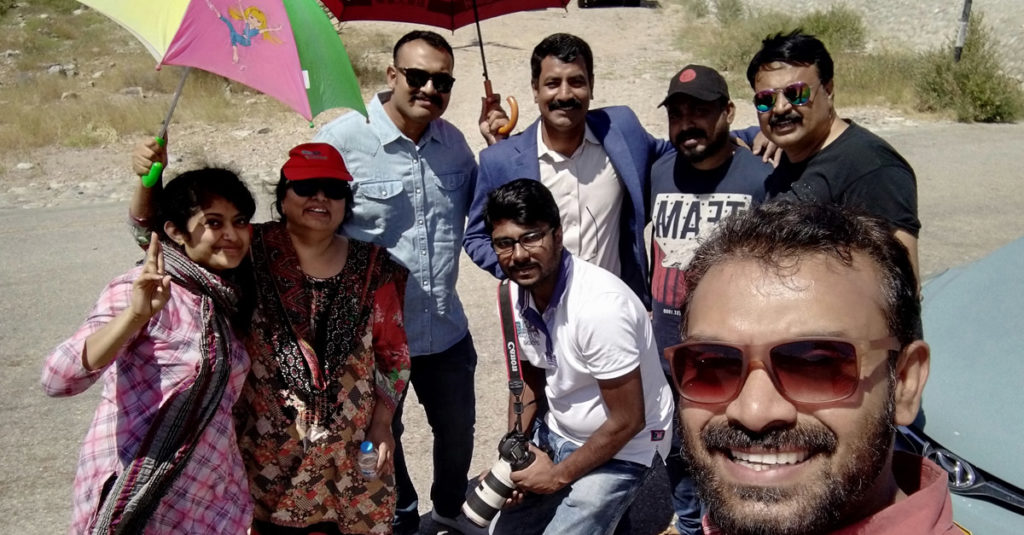 (*) OTT stands for 'over-the-top', which refers to any media service that provides streaming of video content like TV shows and movies via app or website over the Internet instead of traditional distribution networks such as cable and DTH (Re: Net)