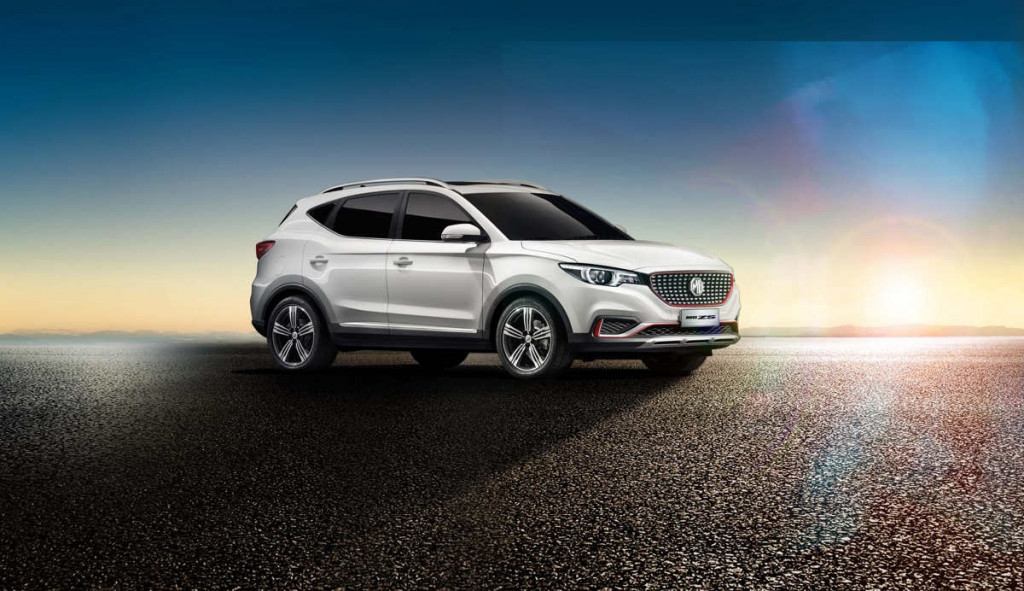 MUSCAT – Mohsin Haider Darwish LLC (MHD), the official distributor of MG Motor, is pleased to offer their current and new customers an exciting deal on the all-spacious, stylish and premium MG ZS 1.3L Turbo. Customers will be able to enjoy this rewarding deal on the MGZS starting from OMR 5,999; inclusive of registration, insurance, service package and six years manufacturer's warranty.
The MG ZS compact mid-size family SUV is the perfect option for buyers seeking a good-looking, well-equipped, well-built car at a sensible price. Inspired by iconic landmarks from its homeland, the MG ZS has many distinctive features customers can benefit from. Its London Eye inspired headlights and signature 'Star Rider' front grille grant the car a refined look that are certain to leave a lasting impression. In addition to the above, the MG ZS has 17" alloy wheels, a maximum horsepower of 163hp, a 230Nm of torque, a 6-speed automatic gearbox, panoramic sunroof, one button start, keyless entry, a driver electric seat, red interior trim, power adjustable wing mirrors, manual air conditioning, rear camera, Apple CarPlay and many more features for customers to enjoy.
The first-generation MG ZS has played a major role in the success of the MG brand in the market. The model offers many contemporary enhancements that provide ultimate comfort and exceptional room space for up to five adults. In addition to that, the driver and passengers will have up to 448-litre boot space, a powerful air conditioning system, premium fabrics and a panoramic view that will make the drive memorable.
Pleased to be announcing the availability of the ZS 1.3LT in the sultanate – Muhammad Faisal Nawaz, Marketing Manager – MG Oman elucidated: "Having premium finishes and bold proportions, the new MG ZS is a model that is sure to make a statement on the road. Spacious, and with a host of premium features, the new ZS represents the ultimate in the compact mid-size family SUV segment; and is a remarkable evolution of one of MG's most successful cars to date. With an exciting new look, great new technology and a quality new interior, the new MG ZS is sure to take the family SUV segment to the next level. We are confident that given the arrival of the model, existing MG customers will be excited to visit our showrooms and digital touchpoints to find out more; even new customers are sure to be attracted by this alluring new package".
It is noteworthy that MG's sanitization drive initiative continues in all MG showrooms and service centres, adding stricter sanitization protocols for new vehicle deliveries (PDI) and all vehicles received by MG service centres, with the customer's safety remaining a number one priority.
MG Motor Oman has also introduced a brand-new e-commerce platform to help enhance its MG customers' purchase experience from the comfort and safety of their home. The new platform https://mg-om.com/buy-online/ allows customers to select vehicles and reserve vehicles from the available stock to conduct online payments and to schedule home delivery at their convenience. Additionally, customers can also book home test drives.
To arrange a test drive, or, if you require more details, please visit our MG Motor showroom, or call 71557334; wherein a team of qualified sales consultants will be able to assist and provide you with more information.