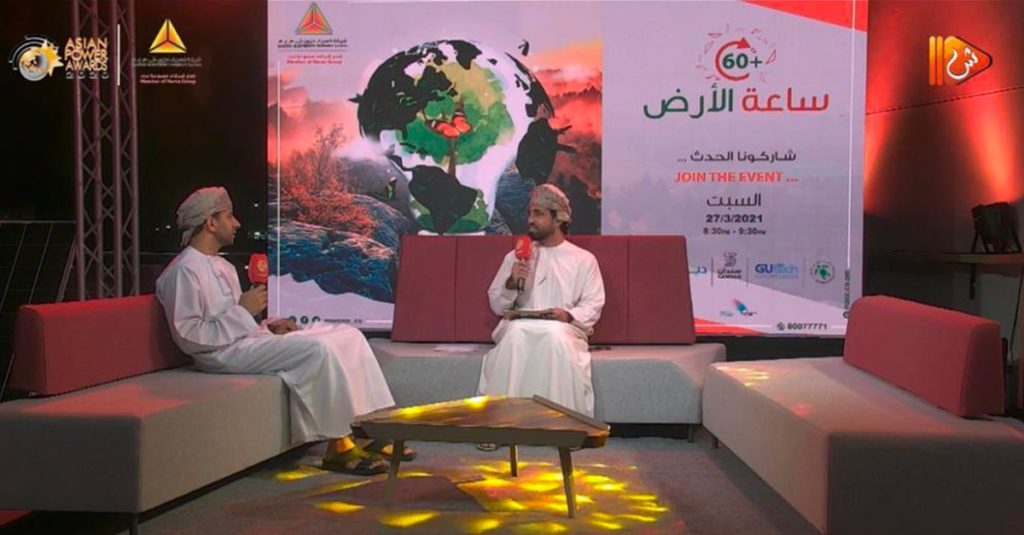 MUSCAT – Mazoon Electricity Company observed Earth Hour between 8:30-9:30pm on March 27 as part of its Campaign. Earth Hour is an initiative launched by the international wildlife and environmental body WWF where citizens and organisations around the globe show their support for action on climate change by turning off lights and appliances for one hour from 8:30 pm.The 2021 Earth Hour theme focused on "Climate Change to Save Earth".
Mazoon Electricity had encouraged its employees, customers, community and their families to take part in Earth Hour and commit to ongoing low-carbon habits in the workplace and at home.Shabiba FM, Be'ah, Diam, Sandan, GuTECH and Environment Society of Oman had joined Mazoon Electricty's Earth Hour 2021 Campaign as partners. More than 45 entities including Omani Women Associations, sports clubs, and many others from the local community participated in the campaign.
The campaign involved sharing of relevant content on all social media platforms, participating in a special video, taking part in a radio interview conducted by Shabiba FM and participating live via social media accounts to promote Earth Hour activities.
Said Juma Said Al Busaidi, Manager Communication and Sustainability of Mazoon Electricity said, "With millions of supporters across the globe, the annual 'Earth Hour' initiative has emerged as one of the largest global campaigns to combat climate change. We were delighted to participate by turning off the lights for one hour at our premises. Our staff too participated in the Earth Hour event by switching off lights from their homes."
He added, "The purpose of Earth Hour was to persuade people to embrace a responsible lifestyle in using electricity to support the country's efforts to decrease carbon emissions and safeguard natural resources to guarantee their availability for future generations."
During the Earth Hour 2021, Oman recorded a reduction of 3.15 MW in electricity in the country, equivalent to a reduction of 111.2 tonnes of carbon emissions.
Mazoon Electricity is always in the forefront of using sustained business environmental excellence practices.  It recently won the 'Environmental Upgrade of the Year' honour at the 2020 Asia Power Awards' in recognition for its successful environmentally friendly electrical transformers."