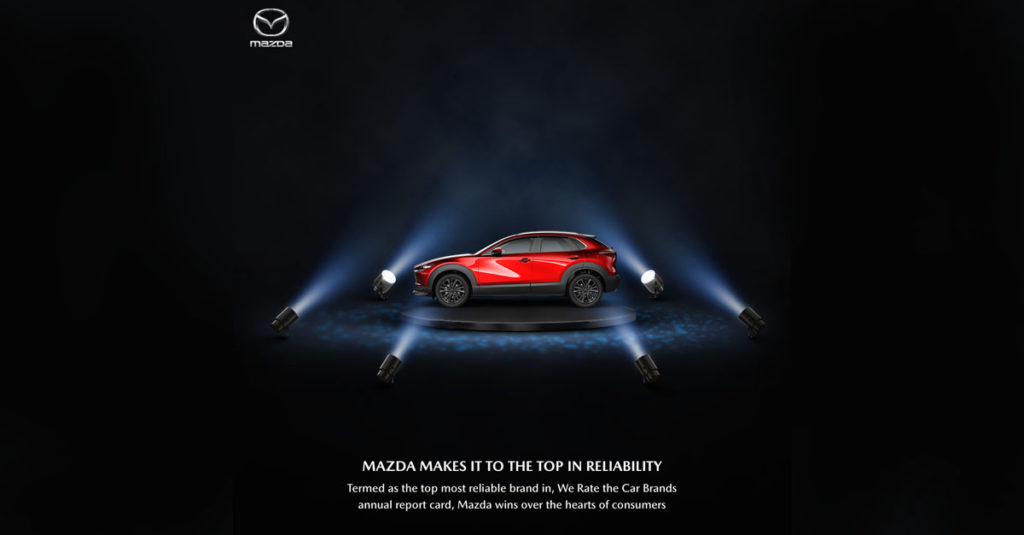 MUSCAT – In the We Rate the Car Brands, an annual report card for the year 2021, Mazda outshined and took the first spot. There were some changes in the report compared to the previous years. Some brands went to the top and some took the plunge. These changes can be accredited to the brands which consumers find the most reliable. The reliability was added up by asking people taking part in the surveys to mention the problems they had faced with the said vehicles.
It is a proud moment for Mazda as it landed the top spot with Subaru and Porsche coming in second and third respectively. Honda improved up to ten brands and made it to the Top Five list.

Mazda rose to the topmost position by ticking all the boxes of the criteria. The report card was accumulated by looking at the total score achieved by each model in road-test performance, predicted reliability, owner satisfaction, and safety. Then an average was made to find out the total brand score. To be included in the report card, the brand had to have at least two models to be tested. The marking criteria was not an easy feat with the vehicles being put through more than 50 tests and evaluations for the road test only. For the predicted reliability ratings, the members reported problems in 17 trouble areas in CR's auto surveys. In the owner satisfaction category, members mentioned whether they would buy the same vehicle again or not if they had the chance.

The safety test included an assessment of crash test results with extra points given to the brands that had proven safety features standard on all trims. The most refreshing criterion out of all was how environmentally friendly the vehicles were. It went by the name of green choices and the vehicles that were the cleanest and least pollution emitting took the crown.
Mazda has raised the bar higher by coming on top of this prestigious ranking along with the likes of the best brands in the world. This comes off as no surprise since Mazda has always kept the consumer first and worked tirelessly to achieve the highest standards to date. With this win in the bag, the future is indeed bright for Mazda.
For more details: http://reprints.theygsgroup.com/cr/reprints/C112964_CarBrands_Final.pdf