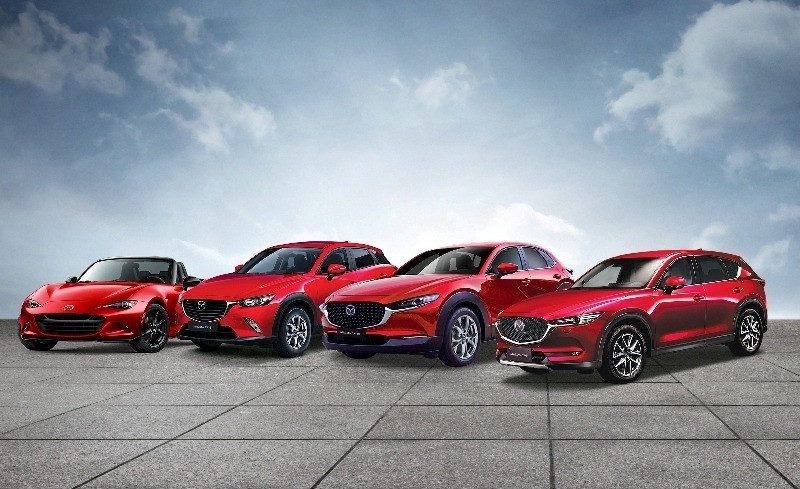 MUSCAT – Mazda's strong, stylish and popular line-up comprising the MX-5, CX-3, CX-5 and CX-30, have recently bagged the top spots in the Consumer Reports' annual survey of vehicle reliability. Mazda has ascended to the number one spot for the first time with their strong and stylish lineup. Mazda nabbed the top spot with power trains that used durable six-speed automatic transmissions instead of CVTs. Mazda also didn't rely on overly fancy infotainment systems, instead going against industry trends with interiors that discourage screen use during driving and encourage buttons and dials that can be handled without taking one's eyes off the road.

The Consumer Reports' brand-level rankings are based on the average predicted reliability score for vehicles in the brand's model lineup. The predicted reliability score is calculated on a 0 to 100 point scale, with the average rating falling between 41 and 60 points. The most reliable Mazda was the MX-5 with a score of 98 out of 100, followed by the CX-30, CX-3, and CX-5, all scoring 85 and higher. The top awards highlight the excellence and superiority of Mazda's vehicles in their respective class. Among the factors that set Mazda vehicles apart from their competition are superior performance and excellence in interior quality. Mazda with its high-end interiors, elegant designs and overall great performances, provides drivers with unforgettable experiences behind the wheel compared to other mainstream car brands.

Mazda's stylish and reliable range, brought to Oman by Towell Auto Centre (TAC), comprises Mazda CX-3, Mazda CX-5 and Mazda CX-30 and the MX-5.

According to Towell Auto Centre (TAC), the sole distributor of Mazda vehicles in the Sultanate of Oman, "Mazda has a wide range of most sought after vehicles with advanced technology and global appeal. The new range of luxury vehicles include features like Mazda's SKYACTIV technology, which assures fuel efficiency without compromising on safety and performance. The Mazda CX-5, CX-3 and CX-30 are all big on performance and at the same time give drivers a premium feel, thanks to their plush interiors combined with a sporty feel behind the wheel, while the all-new MX-5 Miata roadster truly represents Mazda's ethos for desirable and well built vehicles that represent great value for money. With stellar attributes like these, it's no wonder that Mazda has bagged top spot for reliability in the Consumer Reports' annual survey of vehicle reliability."In Oman, TAC is recognised as a trusted name in customer service and a pioneer in the automobile business since 1972. A group company of the W J Towell Group, TAC takes off from the principle of its parent company and ensures the easy availability of high quality motor products coupled with the highest standard of service to its esteemed customers.Mazda has brought quality to the roads of Oman, and TAC has made owning a Mazda an absolute joy, thanks to their excellent after-sales service, availability of genuine parts for all Mazda models, their efficient staff, amazing promotions and innovative solutions for a better customer experience.
To find out more about Towell Auto Centre's showrooms and servicing centres, you can log on to www.mazdaoman.com, or just walk into any one of Towell Auto Centre's 9 Mazda showrooms situated across the Sultanate of Oman. Now you can also download the revamped Mazda Oman mobile app to get easy access to everything related to Mazda in Oman.