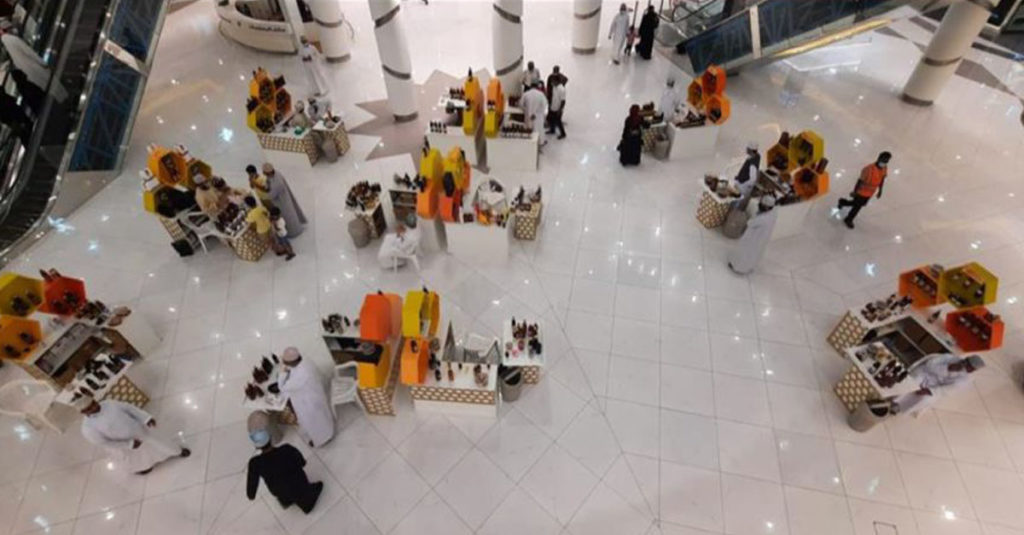 MUSCAT – The Ministry of Agriculture, Fisheries and Water Resources launched today two marketing outlets in the Grand Mall and Oman Avenues Mall to sell honey from Omani beekeepers.
Yaqoob Jamil al-Daroushi, Head of the Agricultural Export and Import Promotion Department in the ministry, said that these marketing outlets replace the Omani Honey Market, which was cancelled during the past period due to the current Covid-19 pandemic situation.
Al-Daroushi added that the number of participants this year stands at 55 beekeepers from various governorates, while the quantity of displayed honey exceeds 8 tons of various types.
The number of beekeepers in Oman Avenues Mall reaches 20, while in the Grand Mall they are 35.
The outlets will remain open during 24-31 August, al-Daroushi added.
(Source: ONA)