MUSCAT – Lulu Hypermarket launched its seventh edition of the 'Discover America' campaign, today. This annual event enables shoppers to explore the wide range of American products available in Oman.

At selected Lulu outlets in Oman from October 11-17, Lulu will showcase a wide range of products specially flown in from the United States for Lulu shoppers.  The promotion includes food as well as health and beauty products from the United States, enabling Lulu shoppers to experience the quality and value of American products at attractive prices.
U.S. Ambassador to Oman Leslie M. Tsou inaugurated the event at Lulu Hypermarket, Bausher, on October 11 in the presence of Lulu management, staff members, and customers.  Speaking on the promotion, Ambassador Tsou said, "Discover America celebrates the strong commercial partnership between Oman and the United States.  This event is a testament to the growing demand for U.S. products among Omani shoppers.  We thank Lulu for our seventh year of partnership in promoting Discover America."
From fresh and frozen foods to confectionery, baked goods, and organic grocery products, Lulu has stacked its shelves with the best U.S. brands for the promotion, many of which are on special offer.  Customers can sample some of the best American delicacies on sale at special counters throughout the store.

The promotion will feature popular brands like Bob's Red Mill, Del Monte, Betty Crocker, Kellogg's, McCain, Jell-O, Folgers, Smucker's, Quaker, Gatorade, Pringles, Sunsweet, Hunt's, M&M, Hershey's, Kraft, Dole, Heinz, Jif, and many more.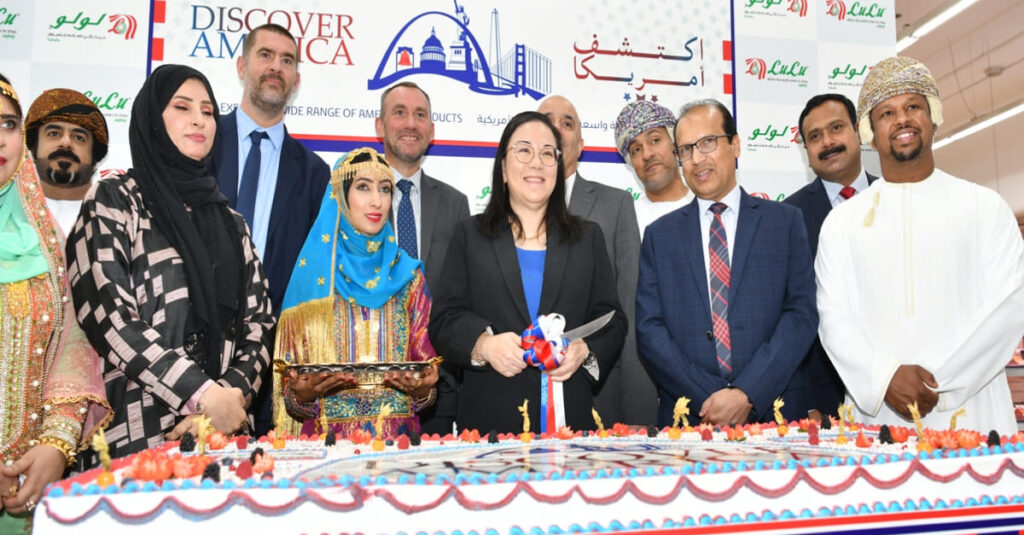 Commenting on the promotion, Shabeer K.A., Regional Director of Lulu Oman, said, "The Discover America promotion is an exceptional opportunity for customers to explore and experiment with the culinary delights and lifestyles of the United States.  Our customers have always shown their loyalty and support towards making all our seasonal promotions and campaigns successful.  They play a pivotal role in our progress, and we would like to thank them for their continued patronage and trust in us."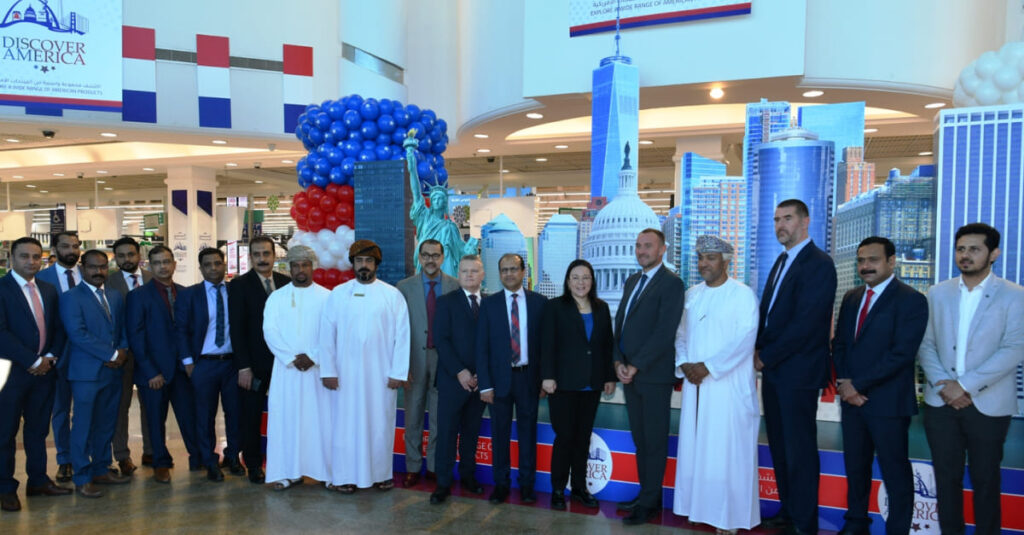 Photos V. K Shafeer