MUSCAT – Dr Abdullah Nassir Al Harrasi, Minister of Information, held a meeting today with officials from the Civil Aviation Authority (CAA) and the National Emergency Management Committee to get updates about the tropical climatic condition (Shaheen) and its expected impacts on the Sultanate.

The minister affirmed the preparedness of the media, through its print, audio, visual and electronic channels, as well as media supporting sections, to cover the developments of the climatic condition.

Emphasis will be laid on spreading public awareness and disseminating instructions and warnings in multiple languages to citizens and residents in the Sultanate, said Dr Abdullah.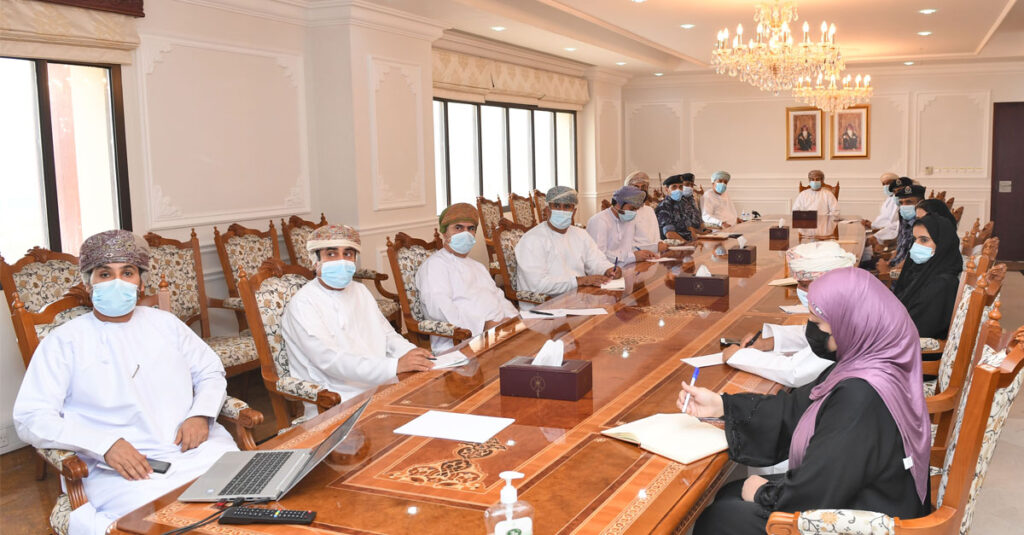 The media sector will work hand in hand with the National Emergency Management Committee and report the efforts exerted by other sectors addressing the climatic condition.

The minister urged all members of the public to take news and information from official sources, and not to entertain rumours, since the aim is to protect public safety and limit the potential risks of the tropical condition.
The meeting was also attended by officials from the Ministry of Information.