MUSCAT – Beach cleaning was organised simultaneously at 5 different beaches across four different cities in Oman on April 8, 2022 as part of Sewa Utsav. It saw enthusiastic participation from Indian Social Club (ISC) members, Indian School students and other Indian community members.

The beaches in Azaiba and Shatti were cleaned in Muscat with participation of more than 150 volunteers each at both the locations. In Sohar ISC branch organized cleaning of Sallan beach. In Sur, ISC organised cleaning of the iconic Ayjah hanging bridge and in Salalah, Dahriz beach was cleaned as a part of Sewa Utsav.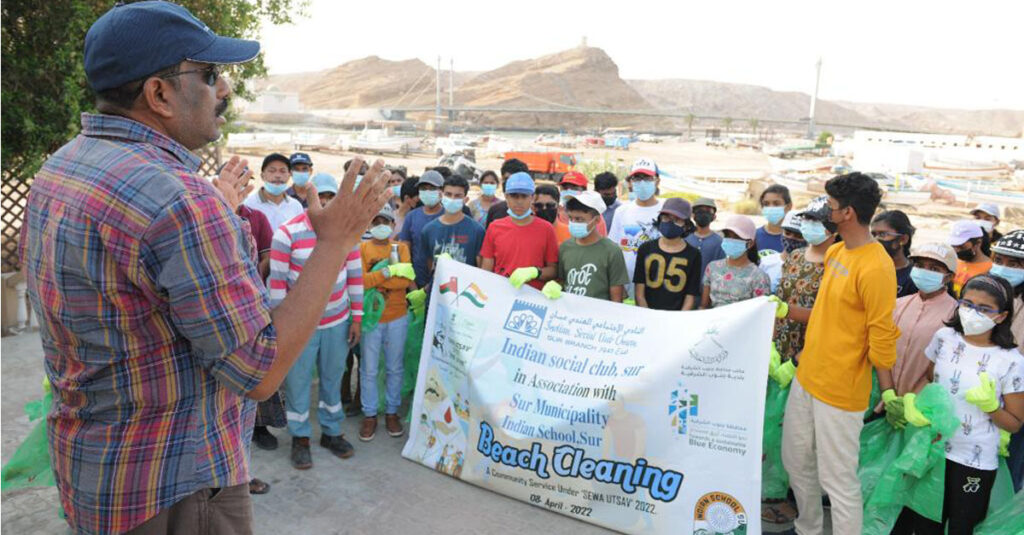 The beach cleaning activity was organised with support of local municipal authorities and contributed to their efforts in enhancing the awareness and sensitivity towards cleanliness & environment protection. All the participants were sensitised on the importance of not littering in public places and protection of environment. All the participants pledged to continue to work together for environment & climate awareness and maintaining the pristine beauty of beaches in Oman.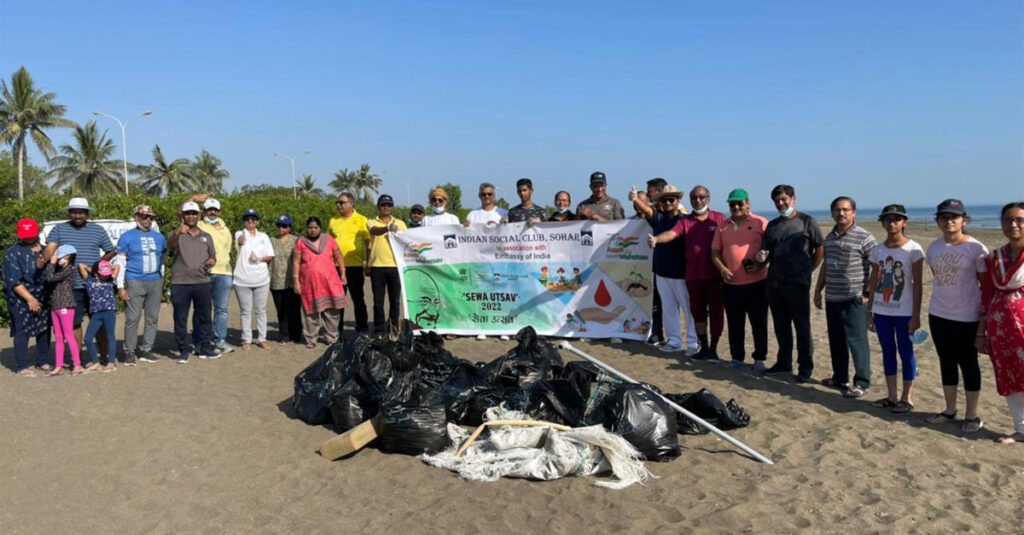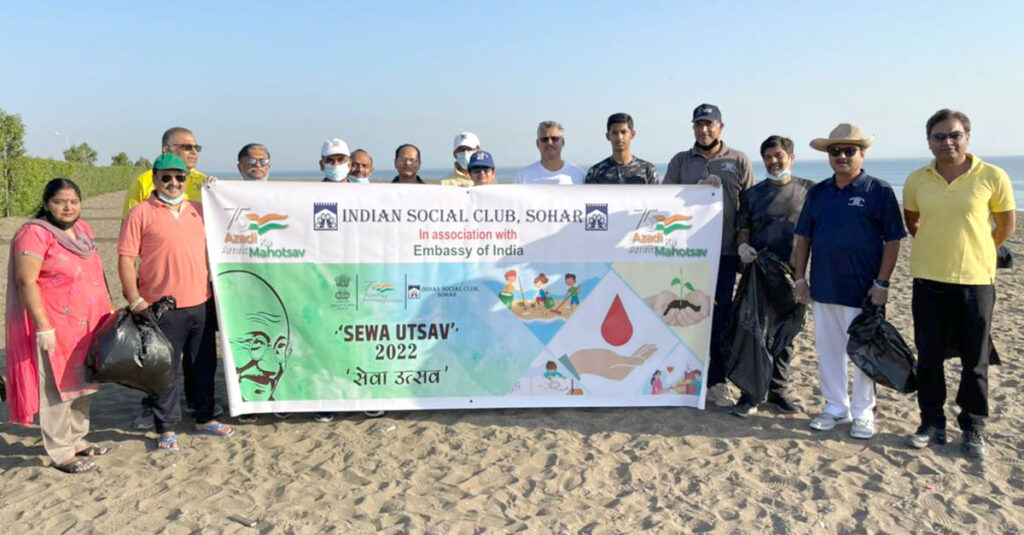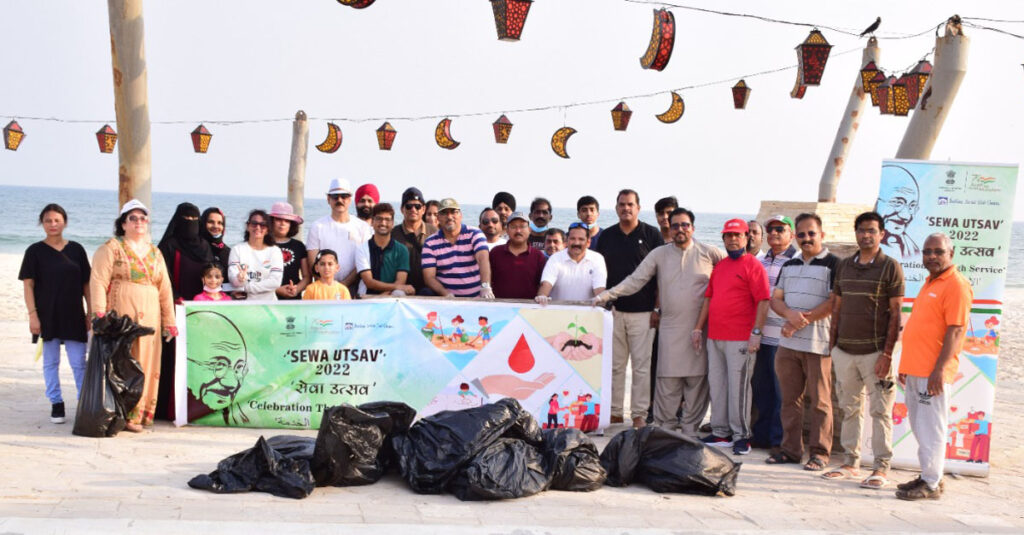 Ambassador Amit Narang commended the efforts of Indian community and thanked the Oman government for their support. Ambassador stated that, "Both the countries play an important role in climate advocacy and protection of environment and this initiative has the potential to become a joint movement between citizens of India and Oman to raise consciousness for environment preservation". This was a collective initiative of Indian community to contribute to cleaner and greener Oman.