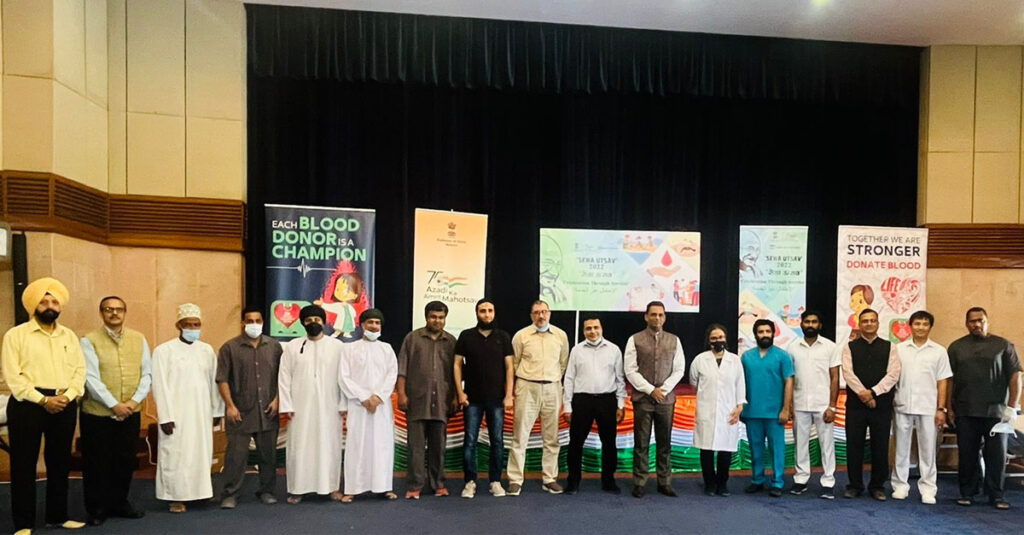 MUSCAT – The Indian community donated a record total of 1327 units of blood during the 'Mega Blood Donation Drive' organized during the 'Community Service Fortnight' or 'Sewa Utsav' by the Embassy of India. The 'Sewa Utsav' was organised by the Embassy with support of Indian community from 31 March to 16 April to commemorate 75 years of India's independence.

The 'Mega Blood Donation Drive' was inaugurated on 02 April 2022 by H.E. Ahmed Mohammed Ahmed al Humaidi, Chairman of Muscat Municipality and was held in multiple cities of Oman with the generous support of Oman's Ministry of Health.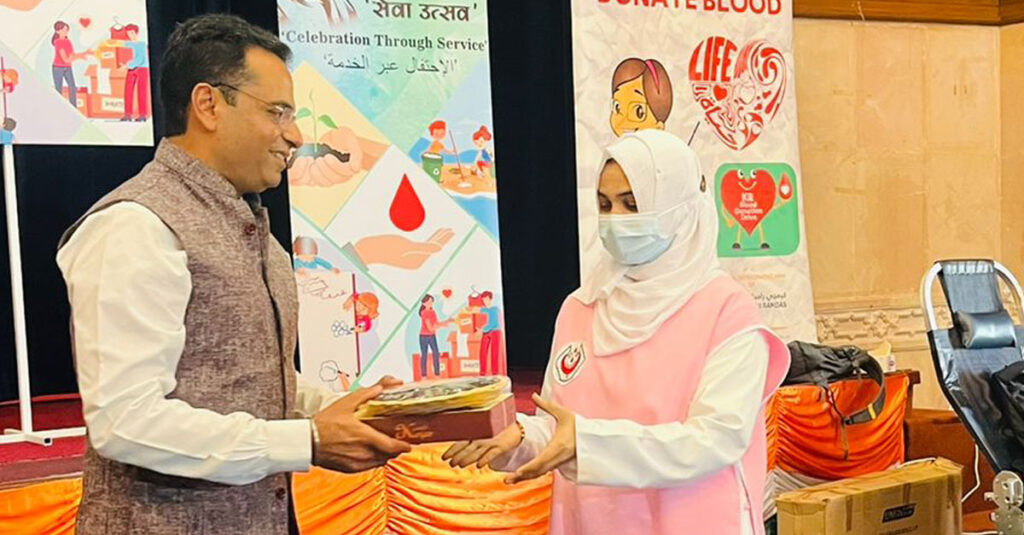 The 'Mega Blood Donation Drive' was organised at the Embassy premises and Bousher Blood Bank in Muscat on April 2 and 09-15, 2022. The Indian Social Club (ISC) branches in Salalah, Sohar and Sur also organized mega blood donation drives in the respective cities, which saw enthusiastic participation of Indian community members' resident there.

Ambassador H.E. Amit Narang commended the overwhelming support received from Indian community in collecting record number of blood units to support the work of blood banks in Oman. Ambassador Narang thanked Ministry of Health officials, doctors, nurses, and support staff in particular Dr Zainab Al Araimi and Mohsin S. Al-Sharyani for their tremendous support in organizing the blood donation drive at Muscat.
Ambassador conveyed his appreciation to organisations such as BEC, Lulu, L&T, Jindal Shadeed, BLS, Al Turki, Al Ansari, Khimji Ramdas, Naranjee Hirjee & Al Nabha as well as members of Indian Social Club, Indian Schools, Sewa Muscat, Manav Seva International, Kerala Pravasi Association, Nanma Kasargod, Ambedkar International Mission, Sahaj Yoga, & Maru Nattil Malayalee Association in Oman for their stellar support in making the drive a success.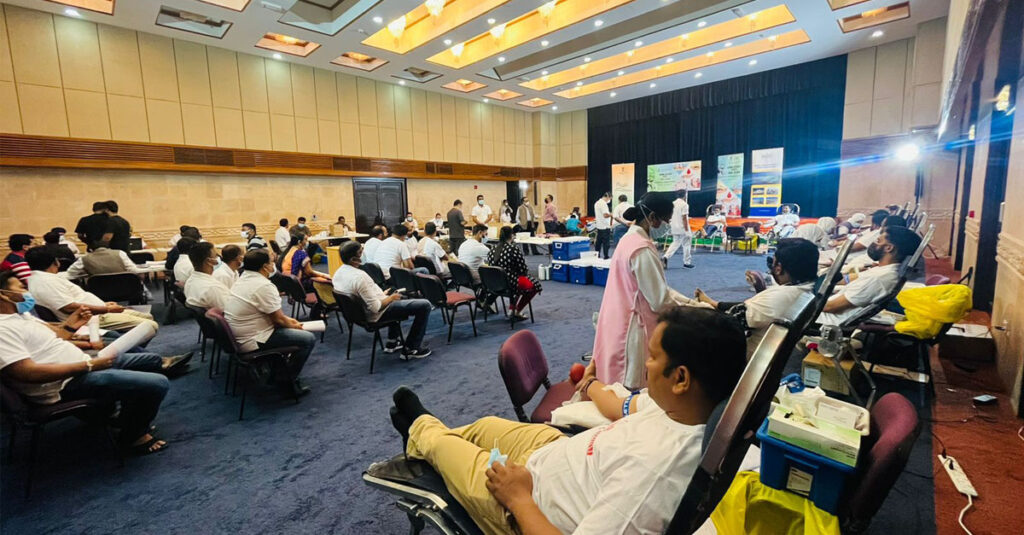 Ambassador said, "This blood donation drive reflects the core Indian thought of 'Sarve Bhavantu Sukhinah' i.e. working for the welfare of others and is in line with the pious service-oriented spirit of the holy month of Ramadan". He added that the extraordinary effort of the Indian community for blood donation showed their love for their Omani brothers and sisters and will go a long way in strengthening India-Oman friendship.