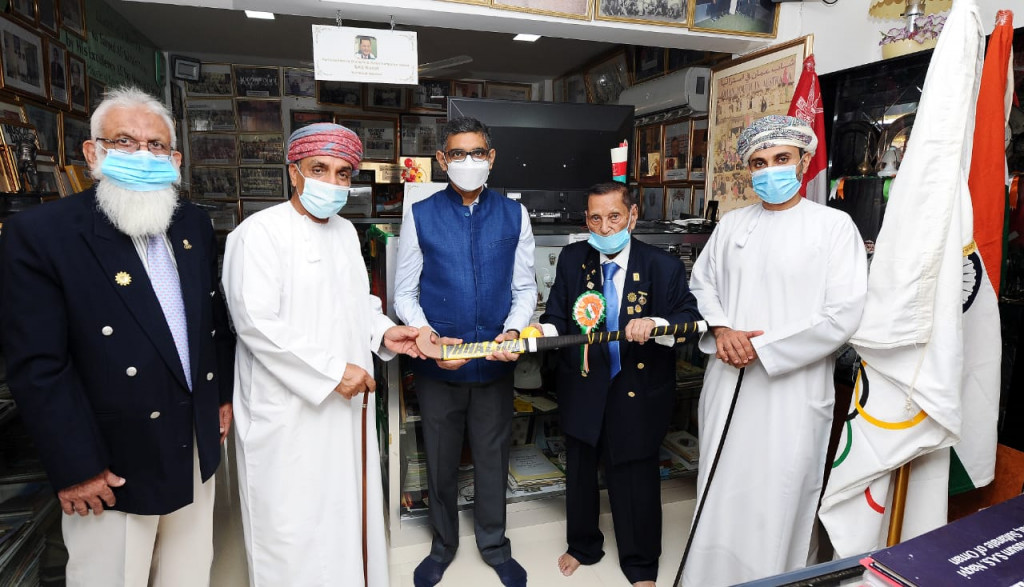 MUSCAT – Indian ambassador, Munu Mahawar, visited the SAS Naqvi, Sports Olympics and Hockey Museum as part of its second anniversary celebrations.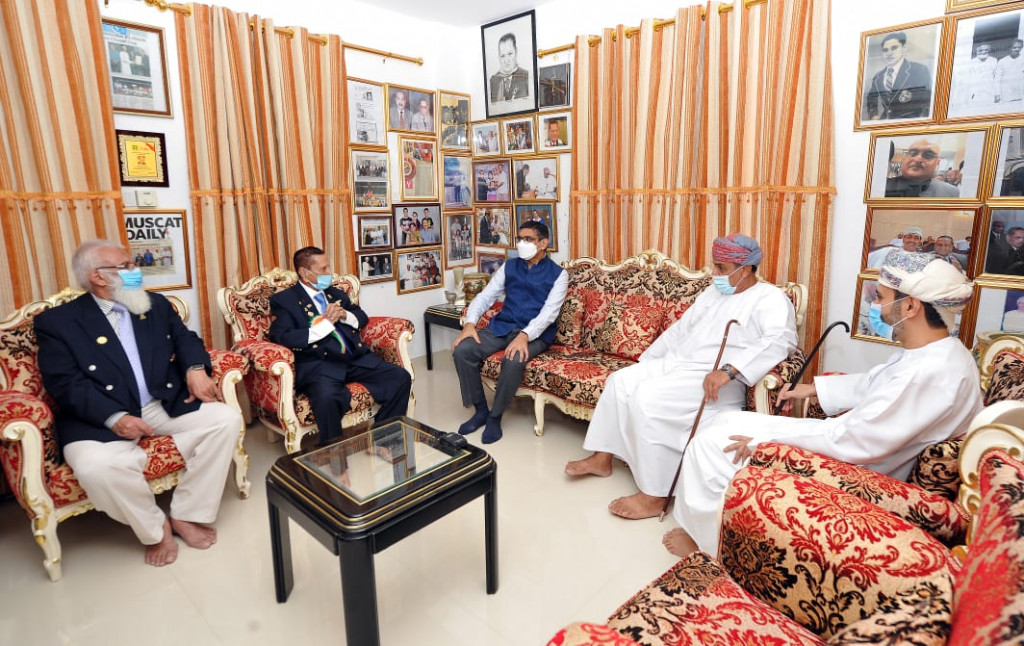 Dr Sheikh Hammad Hamed Al Ghafri, member of the state council, who was instrumental in establishing of the museum in 2018, was present.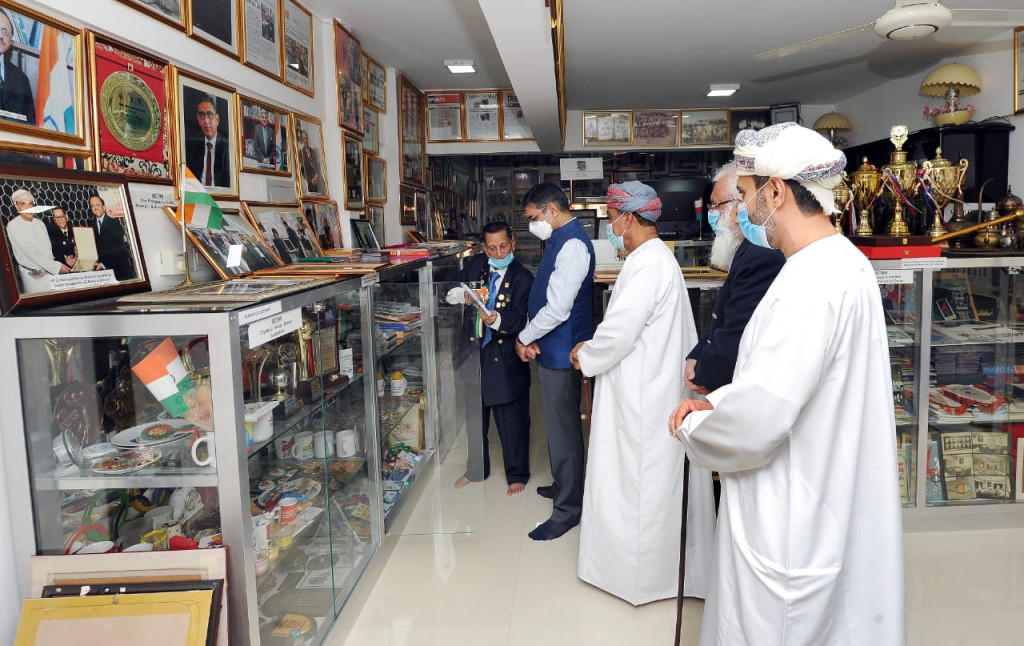 Others included Ahmed Hammad Hamed Al Ghafri, Ceo, Future Group and Osama Rawat, general manager of Oriental Pharmacy.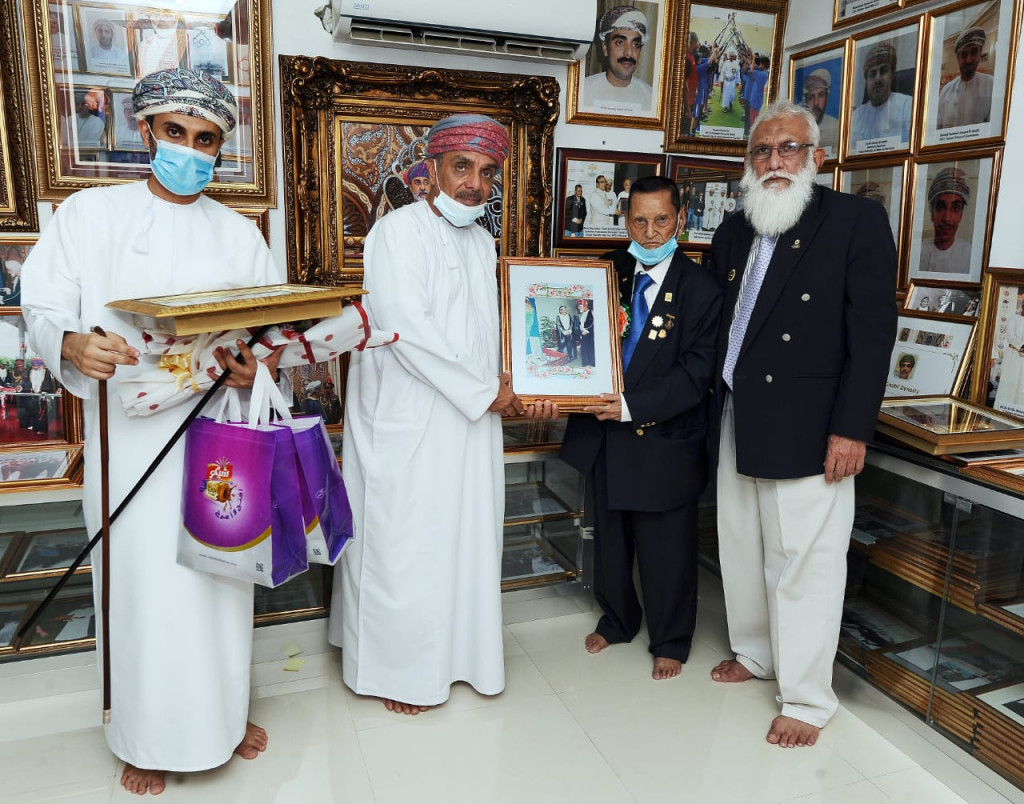 Celebrations limited due to pandemic
The celebrations were limited due to the restrictions imposed as part of the COVID-19 norms, noted Saiyed Ali Sibtain Naqvi, former technical advisor, Oman Olympic Committee and former national hockey coach of India and Oman and the owner of this museum, which is situated at Al Noor Building in Rex Road, Ruwi.
After the brief presentation ceremony, which included exchange of gifts and honouring, the Indian ambassador was taken around the different sections of the sports' museum.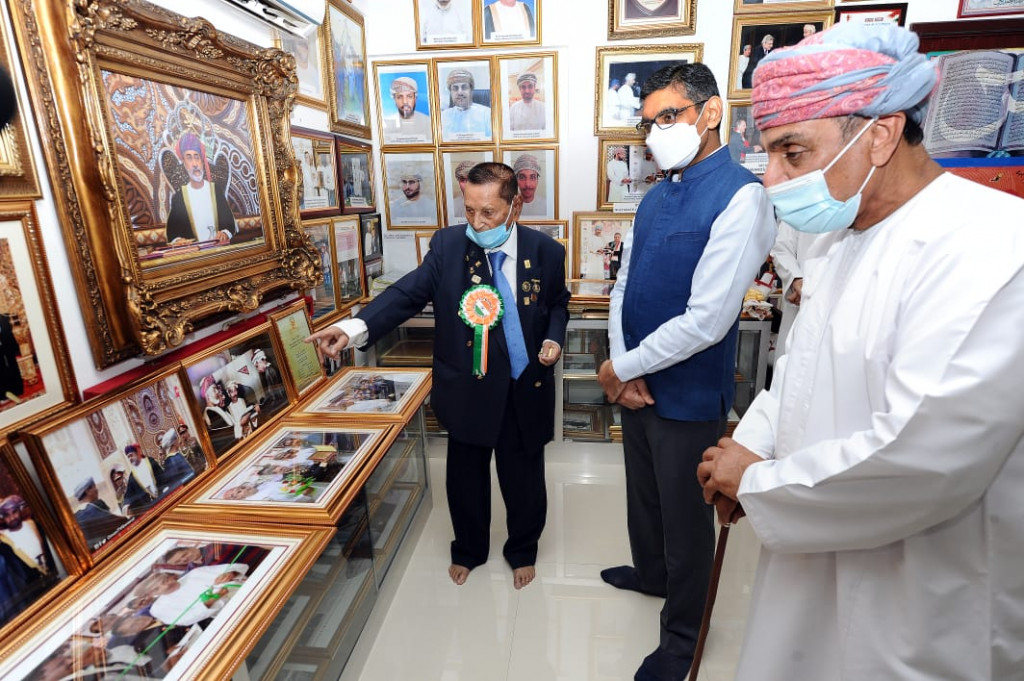 Worth the wait
Munu Mahawar was quite impressed by the various sports' related exhibits there. Thanking Saiyed Naqvi, he said he was waiting to have a glimpse of the museum since a very long time. "I had to keep postponing the same due to the pandemic – but it was worth the wait!"