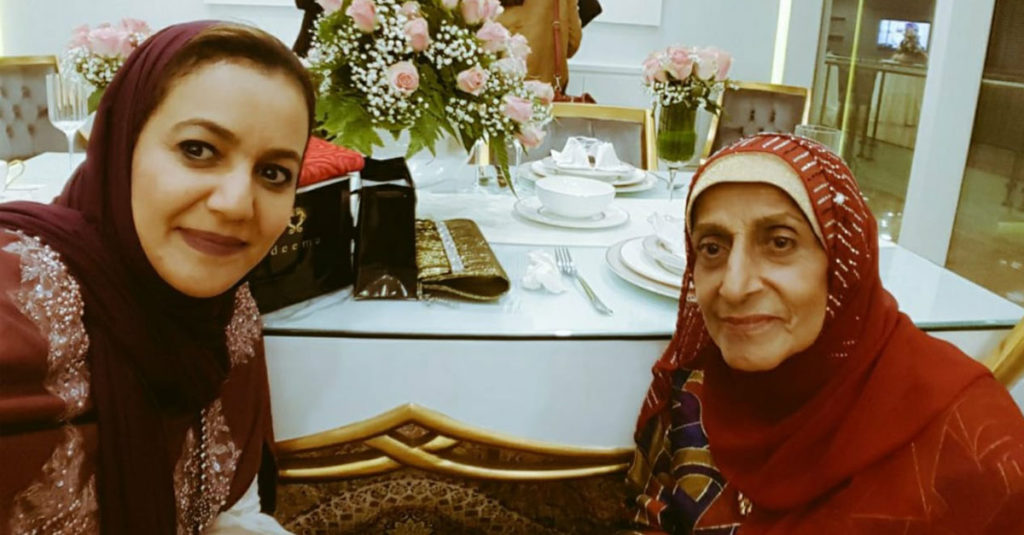 A young lawyer reminisces on her personal association with a towering legal legend, a courtroom genius, and a mentor: "Will walk that extra mile just to be worthy of her love."

The recent loss of Suad Al Lamki weighed heavily on the minds of many in Oman and abroad. Maimuna Al Sulaimani, Supreme Court lawyer, human rights activist and media personality, is yet to recover from the sad loss of her mentor. The greatest glory of a lawyer is not just to win cases, but also to ensure that justice is done. These words, perhaps, exemplify the life of Suad Al Lamki, who passed away recently.

She was the first female lawyer in Oman; the first legal adviser and the first female public prosecutor, who studied law outside the Sultanate, in Ireland, in 1959. She has been remembered as many things to many people. She was a courtroom genius and one of the greats of Oman.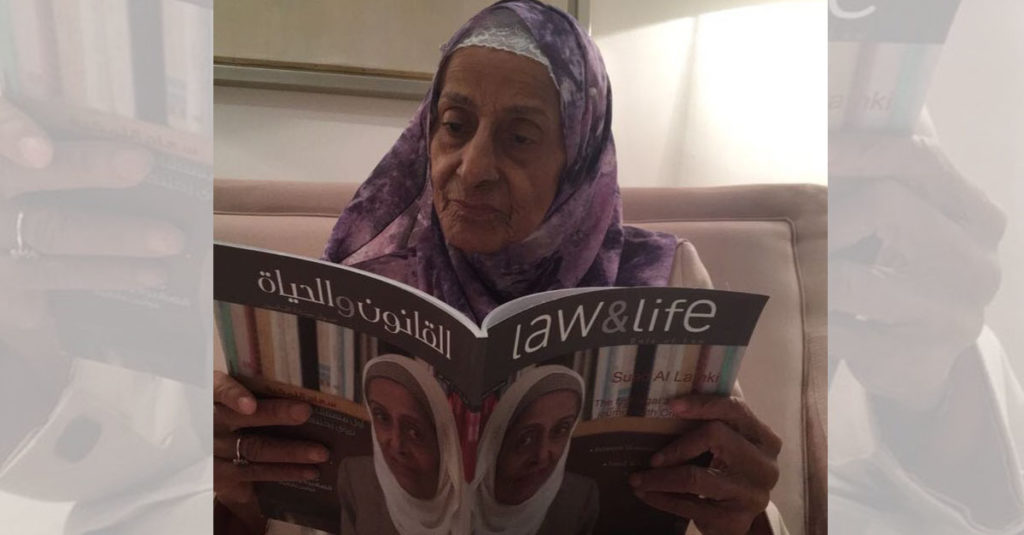 In conversation with Maimuna Al Sulaimani, who is also the editor in chief of Black & White.  Excerpt:
How exactly do you know the late Suad Al Lamki?
Madam Suad Al Lamki was a very remarkable and inspiring woman. She was a friend of the family, and therefore I have grown up hearing her advice on varied issues and subjects. Even as a child, I remember meeting her during family gatherings, but little did I know that I would be engaging with her on a professional platform. And I always used to wonder from where she derived the depth of her patience; she took great pains to explain the law and its implications to even novices.
Her arbitration skills were phenomenal. In my fourth grade itself I had heard about how she skilfully resolved a very complex social issue that few could solve. Right then she captured my imagination – I used to wonder from where she obtained this tact and wisdom to resolve any legal, or otherwise, tangle.
And then our mutually linked social circles helped us gravitate towards each other. I must say that I was blessed to be part of her inner legal circle since the time I graduated as a lawyer.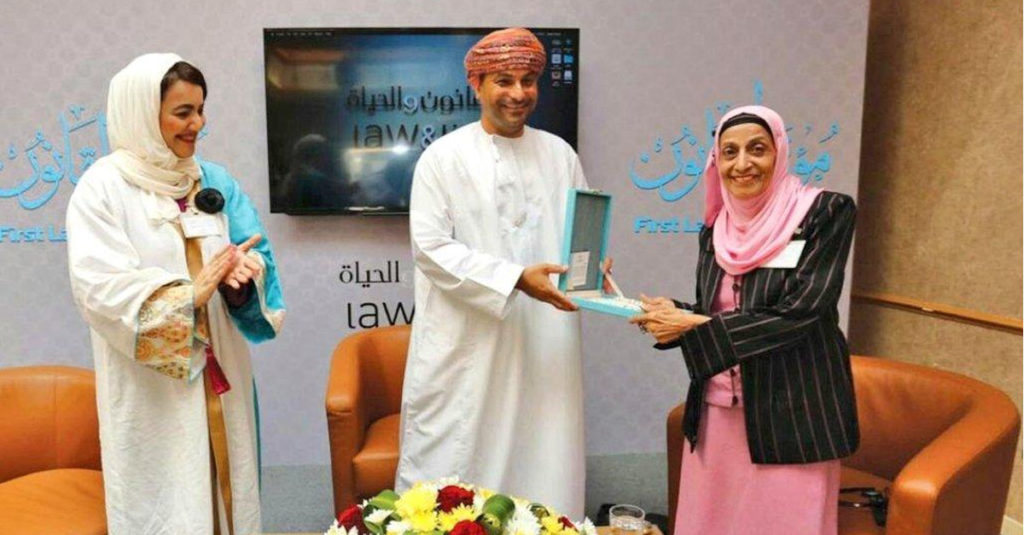 How would you describe Madam Suad?
A true leader is someone who is humble and down to earth. And Madam Suad was just that: a personification of humility. And it was probably because of her wealth of knowledge and worldly experience, which was rightly paired with her intelligence. As they say a full-laden tree bends low. One encounter with her is all that a young and fresh law graduate needs. You will return with a renewed sense of justice, fairness and positivity.
For me, personally I would say, just being around her served as an inspiration. Her underlying message in all her lessons was to remain humble and kind; and to never judge a person or situation without studying it from all angles. She was very unassuming, but a source of goodness and strength. She was my role model. She was one of the strongest women I have met in my life, who could disarm you with a smile.
I was fortunate enough to feature her in my magazine (*), Law and Life (issue number one), in 2013. It was our top cover story, which detailed her life experiences. She was charming and quite candid in that interview.
Do you remember any words of advice she gave you?
Just being around her was an enriching experience. More than saying, she showed. Her life itself was rich with experiences and I gleaned all of it. She has left behind a treasure trove of memories, which I will cherish forever. She had a unique way of mentoring. Personally or professionally she would never leave you behind. She had a way of uplifting you in all aspects, intellectually with a sense of justice and fairness in all her thoughts and actions.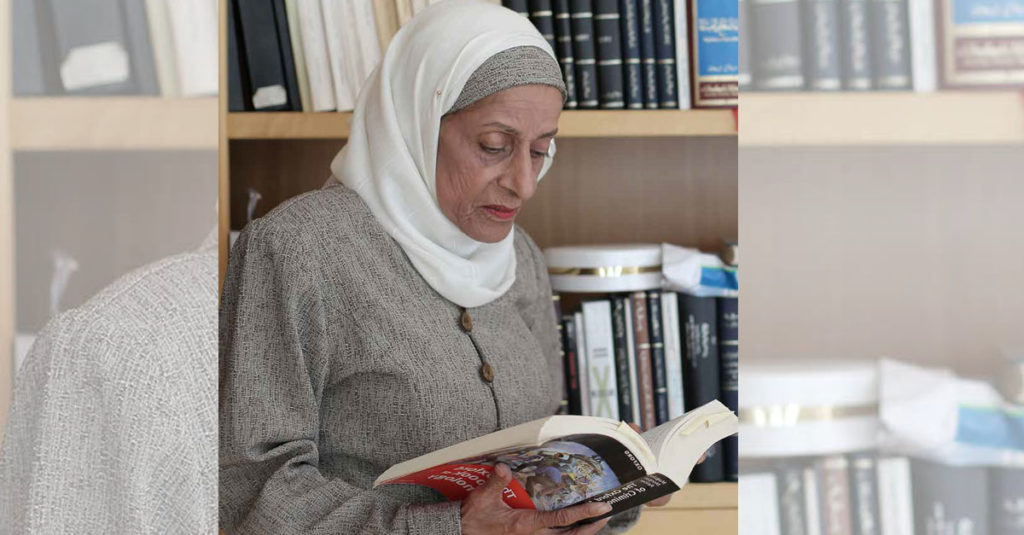 What other character traits of her did you love?
Madam Suad was one of the first Arab women to graduate from the Trinity College in the early 60s. She has a list of unique milestones of achievements, which is quite breathtaking.
But she was not just cerebral; she was a fitness enthusiast too. She was a regular swimmer, and even in her 80s, she used to take several laps in the swimming pool and also found time to keep herself fit. Madam Suad was a very independent woman who drove her own car and kept herself busy and active.
Mediation and dialogue was her forte. She could win over anything with her inane ability to mediate with openness.
Her passing away is cited as the loss of a national treasure – how would you like to comment on that?
In losing her, we have lost an icon of the legal system; a strong and resilient woman who was an epitome of goodness and kindness. And that is how we will remember her. She will also be remembered as a legend. And yes, as a national treasure.
Are you moulding yourself as a lawyer after her? Do you think she was proud of you and your growth as a lawyer and an emerging media woman?
Madam Suad was very proud of me.  She made that known to me and through family members.
I will walk the extra mile just to be worthy of her love. And to her, I promise to be a better lawyer, activist and human being.