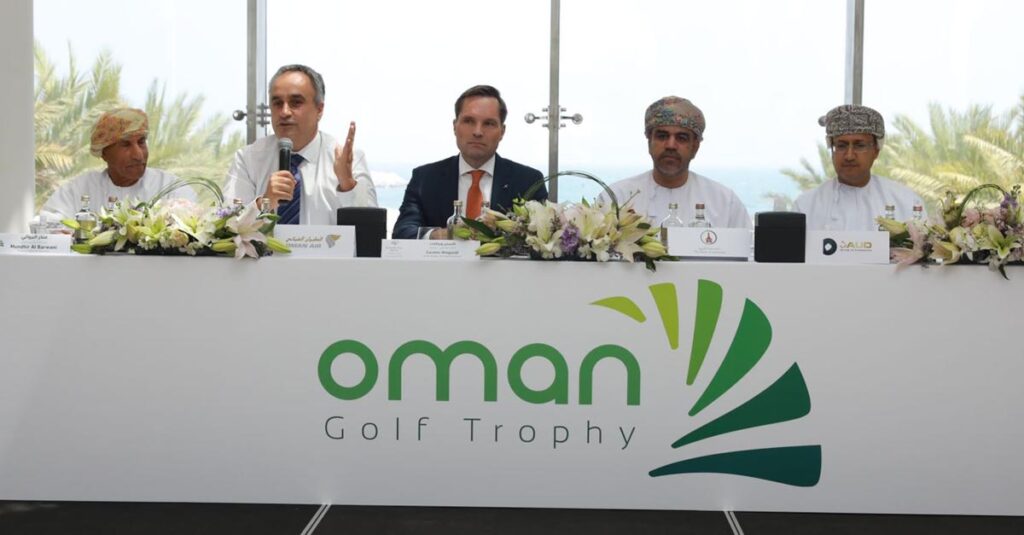 MUSCAT – 'Oman Golf Trophy', a unique Golf Diplomacy initiative characterised by robust public-private partnership to promote investment and tourism opportunities in Oman gets underway in Italy.

The Sultanate of Oman is leveraging golf as an elegant ambassador to highlight the natural beauty of the Sultanate for travelers and to promote its numerous investment opportunities. In conversation over a game of golf, H.E. Francesco Palau Greig, Honorary Consul of Oman in Milan, Italy, and Ali Daud, CEO of Daud Group discussed how Golf can be the vehicle to bring Oman to Italy and Italy to Oman, and today, one year later, this fantastic joint initiative is being launched with the blessing of the Ministry of Culture, Sports and Youth and enjoys national support.

The Oman Golf Trophy invites Italians/Europeans to discover Oman's exclusive tourism experiences and rich business opportunities. It is stewarded by the Oman Golf Association (www.golf oman.com) under the patronage of the Ministry of Culture, Sports and Youth with technical as well as financial support of the Foreign Ministry, the Ministry of Heritage and Tourism, and the Ministry of Commerce, Industry and Investment Promotion, coupled with sponsorship by some of the most prominent groups in the country including Oman Air, OHI, The Zubair Corporation, Al Mouj Golf and Kempinski Hotel Muscat and of course Daud Group.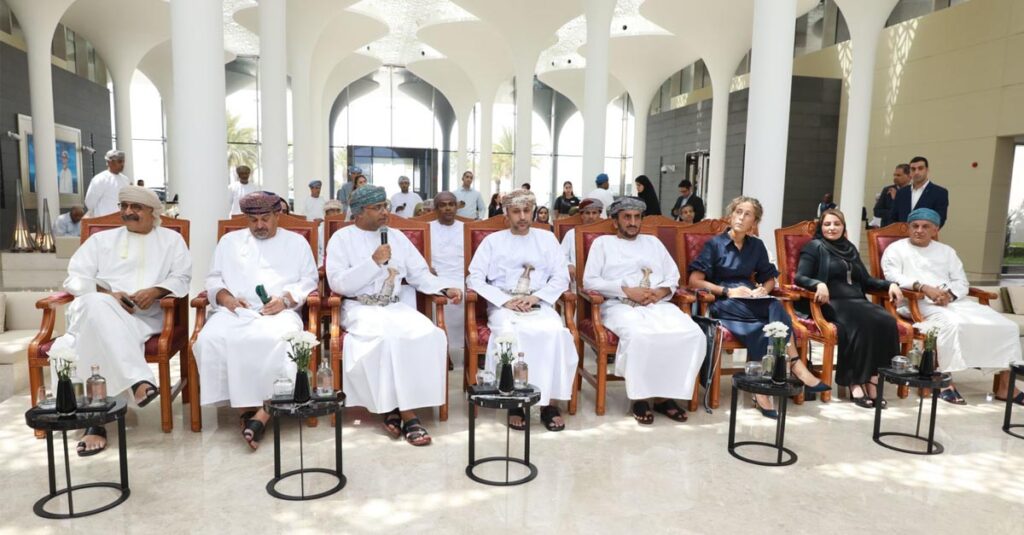 The initiative which was formally launched this morning at a ceremony held at Kempinski Hotel Muscat under the patronage of His Excellency Basil bin Ahmed Al-Rawas, Undersecretary of the Ministry of Culture, Sports and Youth for Sports and Youth, underlines the collaborative efforts between the public and private sectors in Oman to forge a robust partnership in promoting Oman as a unique tourism and investment destination in line with Oman Vision 2040.

His Excellency Qais Al Yousuf, Minister of Commerce, Industry and Investment Promotion says: "Building new relationships through the game of golf is a concept as timeless as the game itself. This initiative takes things a step further, by inviting our honored guests to discover Oman as an investment destination. In the last ten years, there have been substantial private investments for the development of new services for golf enthusiasts and professionals. We are proud of the newest developments to Oman's fast-growing sports tourism industry — an award-winning international airport, brand new 5-star luxury resorts, some of the top golf courses in the world, and a breathtaking coastline will make the Grand Final an event to remember. The Oman Golf Trophy represents an excellent opportunity to attract tourists and foreign investors to our country."

Coordinating this unique promotional initiative on behalf of the Sultanate of Oman, Chairman of Oman Golf Association, Mundhir Al Barwani said, "We are delighted to be assigned by His Highness Sayyid Theyazin bin Haitham bin Tariq Al Said, Minister of Culture, Sports and Youth to coordinate and organise the inaugural Oman Golf Trophy. Over the last 10 years, golf has become an important vehicle in the growth of Oman as a tourist destination, with 3 exceptional 18-hole championship golf courses in the capital Muscat, the links between golf and industry and investment are undeniable, highlighted within the Sultanate through events such as the Oman Open on the European Tour calendar which has welcomed international calibre professionals."

"We are excited about introducing Oman as a destination for tourism and investment to the Italian market and also welcoming the winners of the Oman Golf Trophy qualifying series to Oman in March 2023. Those who win their invite to the Grand Final can expect to enjoy a luxury all expenses paid experience of renowned Omani hospitality, gain insight into the business opportunities in this Jewel of the Arabian peninsula and play at the Al Mouj Greg Norman designed course – an elite oceanfront golfing venue beyond compare" he added.

Ali Daud, CEO Daud Group, the main architect of this unique initiative said:"On behalf of my fellow sponsors from the private sector of Oman we are delighted to partner with the respective government bodies in launching the first Oman Golf Trophy tournament overseas. Italy was chosen as the first destination for such an event because it shares many similar characteristics with Oman in terms of natural beauty, hospitable people, and a strong industry base. The aim of the tournament is to raise awareness about Oman's diverse natural and investment offerings; sprawling beaches, deserts, mountains, historic towns, unparalleled local hospitality for the Italian holidaymakers, and lucrative business opportunities for Italian businesses and investors in a perfect location. Oman is also one of the few countries in the world that enjoys a Free Trade Agreement with the United States of America, which makes it a perfect investment hub for businesses exporting to the US allowing their products duty-free access to the US markets"
The Oman Golf Trophy tournament will be played on seven of the most prestigious courses in Italy between September to November 2022, with the Grand Final taking place in Muscat, Oman, in March 2023. The Oman leg will be played at Al Mouj Golf and Ghala Golf Club, with players from Oman having the opportunity to engage in a fun challenge with the Italian leg winners.