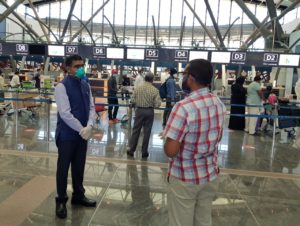 The first repatriation flight from Muscat to Kochi (Kerala) will take off today at 4.15pm (Saturday, May 9), to arrive at destination at 8.50pm with around 180 passengers on board.
Break up of passengers for first repatriation flight from Oman under Vande Bharat Mission to Kochi on 9 May 2020.
Medical emergency – 77; Pregnant women and senior citizens – 48; stranded visitors – 30; workers – 22 and Infants – 4
There may be last minute no show and replacements.
(source: Indian Embassy, Oman)