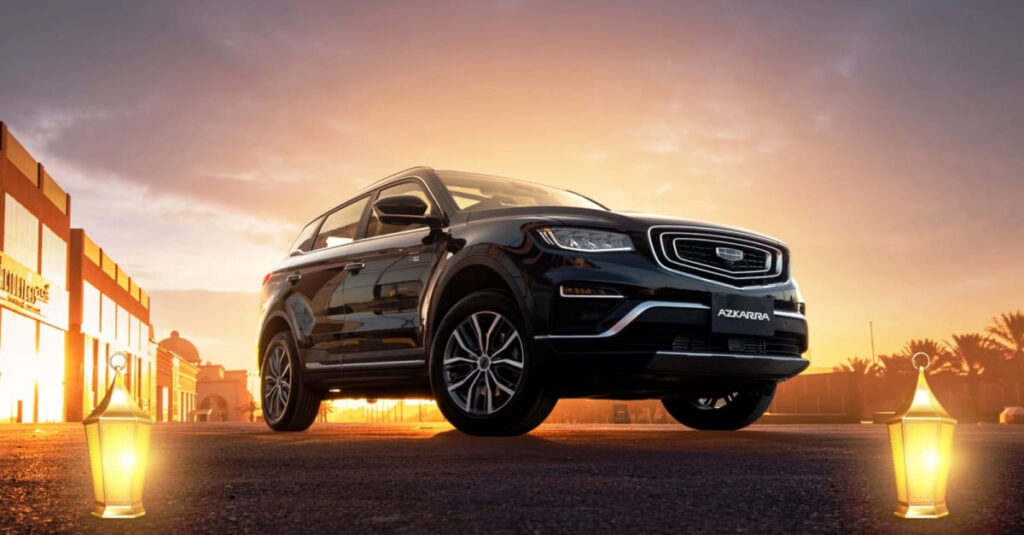 MUSCAT – Geely announced its latest offering in Oman -' Season to Explore' with a range of exciting benefits. This offer is the perfect opportunity for car enthusiasts in Oman to become proud owners of Geely's newest car model -the All-new Azkarra.

This Season, customers can unlock unbelievable prices with Geely's latest 'Season to Explore' benefits that include a generous cash gift of RO 2701, free 3 years of AAA roadside assistance, and a manufacturer's warranty for 5 years or 150,000 kilometers (whichever comes first). (Please note that benefits may vary based on model variants, model year, and manufacturing year. Conditions apply. Visit the showroom for exact details).

Geely has earned a reputation worldwide for producing outstanding vehicles. Now, even the people of Oman can indulge in the same extraordinary driving experience with the launch of the All-new Azkarra. Visit our showrooms to book a test drive for this amazing car.

Introducing the All-new Azkarra, the SUV that combines style and performance to provide the best of both worlds. With its versatile and modern design packed with advanced features, this vehicle is perfect for families and adventure seekers. The All-new Azkarra has been designed as the flagship of the multi-use sports car category, aimed at satisfying the desires of young drivers who seek technology, communication, and superior design aesthetics. Equipped with an advanced 1.5-liter turbo engine and direct fuel injection, the All-new Azkarra offers a powerful driving experience that is also eco-friendly, thanks to its 48V Electric Motor Synergy mild hybrid system. The vehicle boasts a range of driving modes, including NORMAL, ECO, SPORT, and OFF-ROAD, allowing drivers to customize their driving experience. The striking aesthetics of this vehicle are bound to make heads turn. It features LED headlights, daytime running lights, and an innovative front grille design that mimics water ripples. Inside the car, there is ample space and an eco-friendly cockpit that boasts premium Nappa leather seats, a high-tech 7-inch LCD dashboard, and a panoramic sunroof that adds a touch of luxury and comfort to your driving experience. The entertainment system includes a 12.3-inch screen and wireless smartphone charging, keeping passengers entertained on long journeys. The vehicle is also equipped with an Advanced Driver Assistance System (ADAS) that includes Lane keep assist (LKA), Lane departure warning (LDW), Automatic Emergency braking (AEB), Intelligent Cruise Control System (ICC), and Speed Limit Information Function (SLIF), designed to guide the driver and keep everyone safe.
The Geely All-new Azkarra is a lifestyle-inspired premium SUV that delivers a whole new level of driving experience. With its electric shift lever, choice of driving modes, and 360° Camera, the All-new Azkarra is a smart and modern vehicle that is perfect for drivers seeking a high level of design accuracy, technology, and communication. It is a unique opportunity to become a distinguished owner of a Geely vehicle, complete with exceptional benefits. Experience unparalleled driving pleasure by test-driving the All-new Azkarra today!
In Oman, Geely vehicles are brought to you by Towell Auto Centre LLC. To know more about the products or to book a test drive and get unbelievable offers, visit the nearest Geely showroom or www.geelyoman.com.