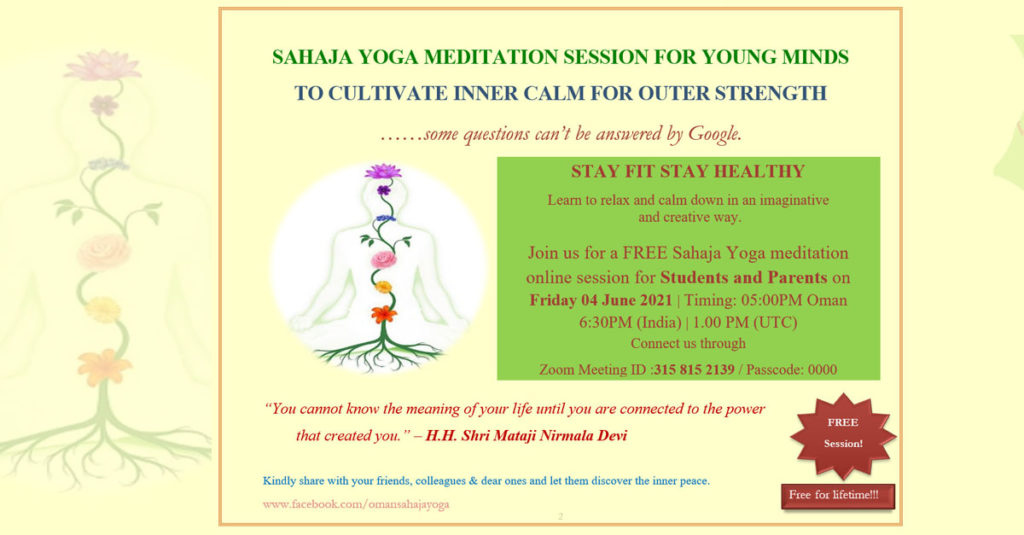 MUSCAT – Discovering inner peace in troubled times like this would require more than just an ordinary effort.Perhaps, a little bit of meditation – provided online of course – could throw a ray of light.
A free Sahaja Yoga online session is being organised for students and parents tomorrow (Friday, June 4) from 5pm (Oman), 6.30pm (India) and 1pm (UTC). Those interested in joining may connect through Zoom meeting ID 315 815 2139/passcode: 0000
The idea behind the session is to find ways to relax and be calm in an imaginative manner, the promoters of the session said. "As you know, some questions cannot be answered by Google, so here is a way to stay fit and healthy. But for that you need be calm," they said, adding that the session will enable participants "to cultivate inner calm for outer strength".
More details can be had at www.facebook.com/omansahajayoga