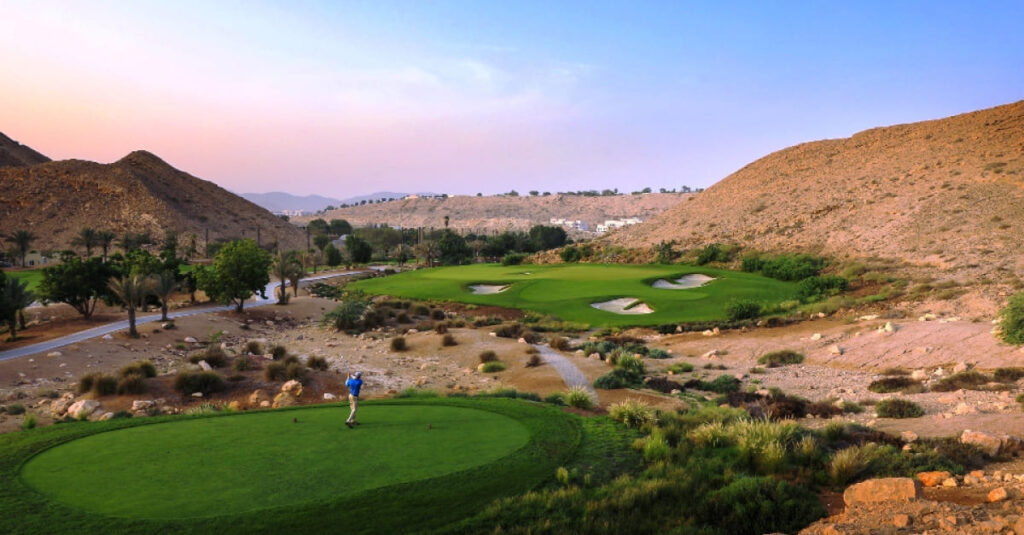 MUSCAT – Ras Al Hamra Golf Club has been a preferred choice for golfers because of its unique facilities, well-designed layout, and iconic location. Complementing these amenities are ongoing offers for passionate golfers so that they can make the most of the season. In accordance with the same, the club recently announced the exciting summer membership offers starting from May 1, 2023 to August 31, 2023.

Interested golfers can either opt for a one-month membership for RO. 75 or take advantage of a four-month membership for only RO. 250. Additional VAT charges are applicable on both packages. For additional inquiries, the dedicated team can be reached at [email protected].

Designed by Graham Marsh Golf, Ras Al Hamra is the first completely floodlit golf course in the Sultanate, therefore, offering an exceptional night golfing experience that is ideal for Oman's long summers. The recently announced offer is a testament to the club's unwavering commitment to rolling out deals that are not just meaningful but also further contribute to encouraging this offbeat sport in the country.

Ras Al Hamra is a semi-private facility and offers a challenging 18-hole layout. Thoughtfully positioned to overlook the Gulf of Oman, this desert-style course has been meticulously developed amongst arid wadis and coastal hillsides to mirror Oman's natural landscape. While Ras Al Hamra was officially inaugurated in 1969 as a sand course, it has kept pace with the evolving trends and demands of the golfing community and has now transformed itself into a spectacular grass course that embraces the indigenous flora and fauna that surround it. Bordered by trees, native shrubs, and plants, it features strategically placed tees with large double greens as well as alternative locations, thus, creating a par 71 layout varying from 5,400 to 6,500 yards. A popular golf course that has hosted several national and international championships, Ras Al Hamra also has a Golf Academy with professional, PGA-qualified instructors for those looking to perfect their game.  
A versatile course with the right elevation changes, scenic views, and a host of amenities, Ras Al Hamra will continue to offer an extraordinary golfing experience for amateurs as well as veterans.