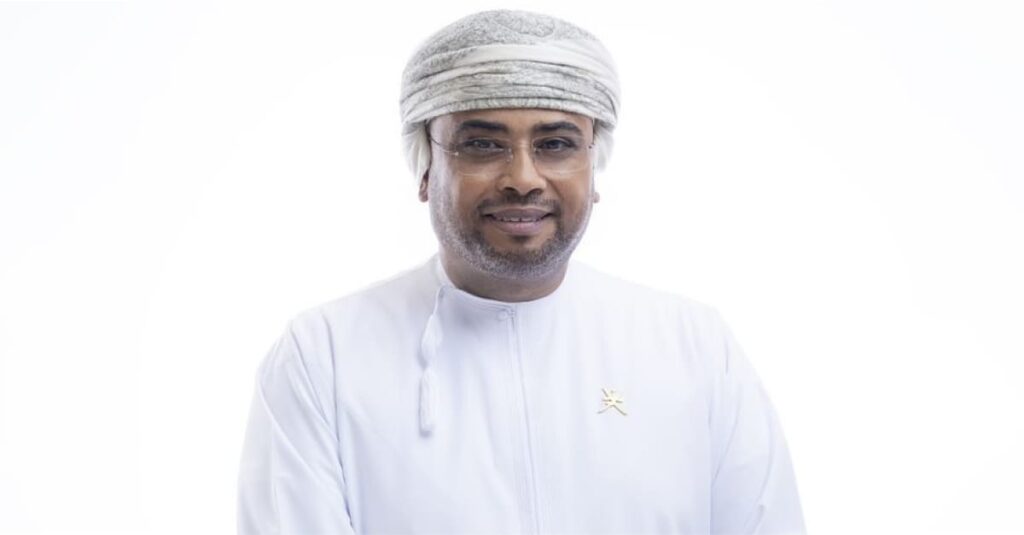 MUSCAT – Energy Development Oman (EDO) SAOC announced the successful completion of its inaugural benchmark Sukuk issuance of USD 1 billion. The offering was oversubscribed by more than five times, reflecting strong investor confidence in EDO as the national energy leader in the Sultanate of Oman.
Investor participation was widespread and global, with over 175 orders received from regions including Europe, the UK, the US, the Middle East, and Asia. The Sukuk was successfully priced at a profit rate of 5.875 percent, with a ten-year maturity period.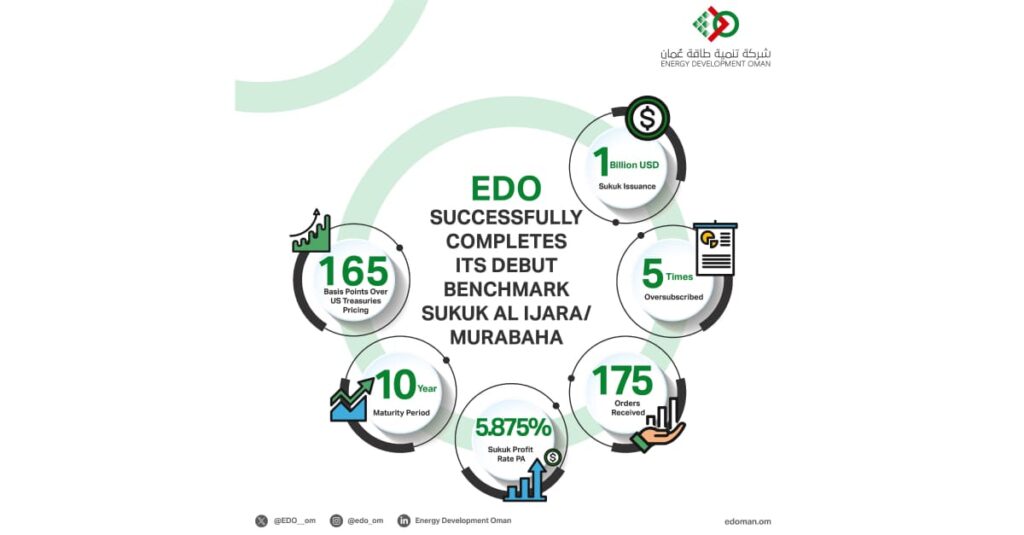 Mazin Al Lamki, the CEO of EDO, stated, "We take great pride in this significant transaction, which underscores international investors' endorsement of our ongoing commitment to strengthen Oman's energy strategy. We deeply appreciate our investors' trust in us, highlighting our robust creditworthiness and our transformation into a fully-integrated energy enterprise. Furthermore, this fresh offering aligns with EDO's funding strategy to extend the debt maturity timeline in accordance with our capital structure and corporate objectives."

Standard & Poor's and Fitch have assigned a BB rating to the senior unsecured Sukuk Al Ijara/Murabaha, which has been priced with a spread of 165 basis points over US Treasuries. These trust certificates will be issued within the framework of EDO Sukuk Limited's trust certificate issuance program.
Bank Muscat SAOG, National Bank of Oman SAOG, Abu Dhabi Commercial Bank PJSC, Arab Banking Corporation BSC, Dubai Islamic Bank PJSC, First Abu Dhabi Bank PJSC, J.P. Morgan Securities plc, KFH Capital Investment Company KSCC, Mashreqbank PSC, and Standard Chartered Bank collaborated as co-lead managers and bookrunners for the issuance.
For more information on EDO, please visit www.edoman.om, call +968 2264 6800 or email [email protected]