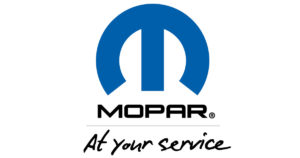 MUSCAT: In line with its commitment to ensure the safety of its clients and to support them during this unprecedented period, Dhofar Automotive recently announced the extension of its Mopar warranty for a month. The extension is valid on all the car brands represented by Dhofar Automotive in Oman, including Jeep, Dodge, Chrysler, RAM, Fiat and Alfa Romeo, whose customer warranty contracts are about to expire during this time.
Commenting on the extension of the warranty period, Biju Luckose, Marketing Manager at Dhofar Automotive said, "This decision comes from our keenness on ensuring the safety of our clients and to express our solidarity, brought about by the onset of the global pandemic. Due to this, social distancing has been implemented, alongside the mandate of staying at home to mitigate the risk of infection. Therefore, FCA Middle East has decided to extend the warranty of its customers to enable them to benefit from the complete after sales services provided by Mopar. This is active for a month after the lockdown is lifted and includes all warranty& service contracts that expire during this period."
Mopar aims to enhance customer engagement by offering a smooth driving experience. The Dhofar Automotive team continuously strives to offer after sales services to its customers, as per the highest quality and international standards, with the provision of required services and original spare parts at a better value. Moreover, any issues with the vehicle are checked by a team of authorised technicians.
"Our decision to extend the warranty / service contract period is one of the additional measures taken, as part of its preventive steps that are being implemented. This is in accordance with international standards and guidelines of the World Health Organization, as well as the Omani Ministry of Health and relevant Supreme Committee.
Precautionary measures are put into practice at all Dhofar Automotive showrooms and service centers, allowing customers to make use of our maintenance services in a safe environment," Biju added.
All services are provided by well – trained Mopar technicians who use Mopar oils and filters. For more information on Mopar services, please visit www.dhofarautomotive.com or call +96824524530.