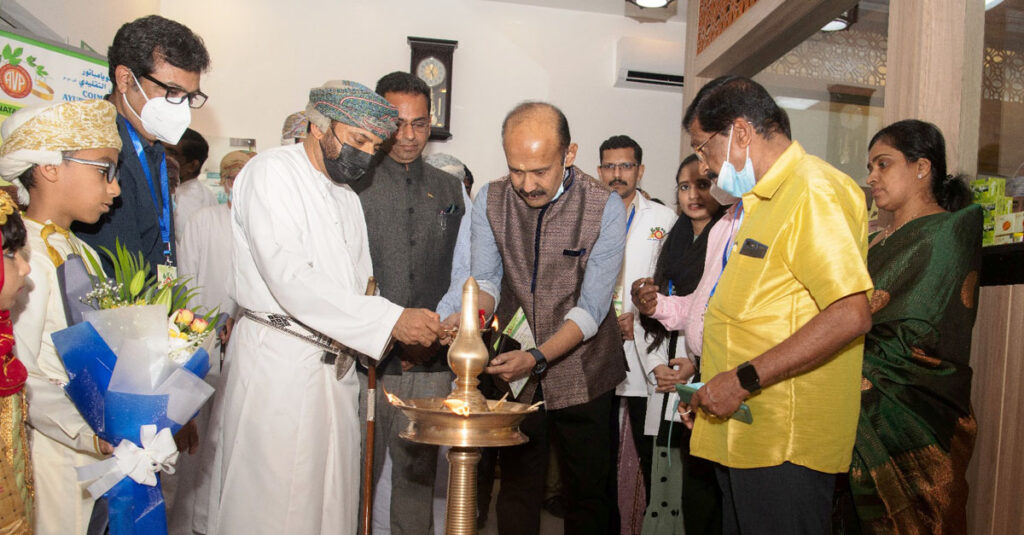 MUSCAT – The Coimbatore Ayurveda Centre (CAC) is poised to become Oman's top Ayurvedic centre. The CAC, a branch of the popular and prestigious Arya Vaidya Pharmacy (AVP), Coimbatore Limited (*), is sitting pretty after launching their fifth branch in Ma'abela on March 18, 2022.

The fifth CAC branch was opened under the aegis of the chief guest, Dr Muhanna Nasser Al Muslahi, director general of private health establishment, ministry of health; Amit Narang, Indian ambassador, was also present along with C. Devidas Varier, managing director, AVP, Coimbatore. Present during the event was Yousuf Al Aamri, chairman; Babu Kolora, managing director, Bijesh Kolora, Ceo respectively of the CAC; invited guests and the press.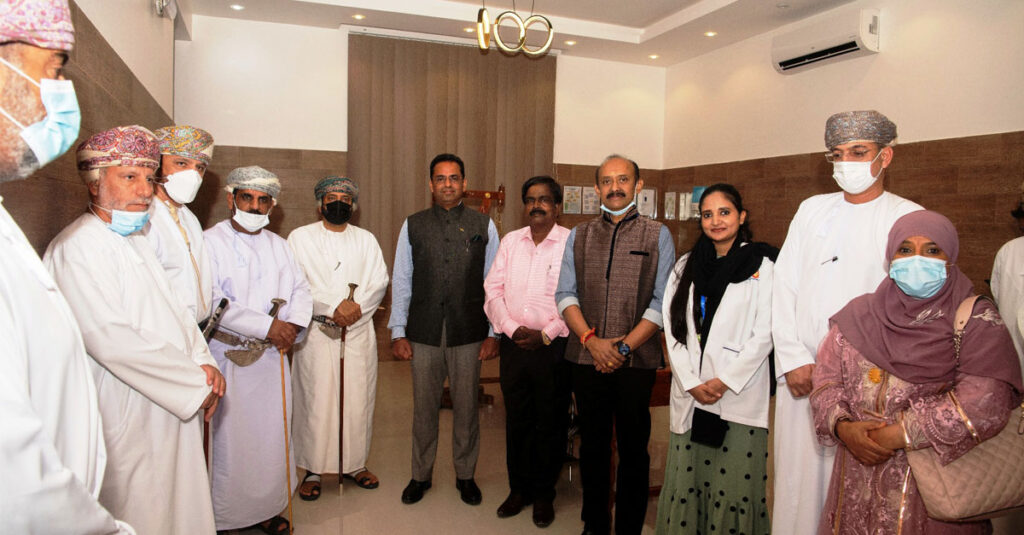 Start of a new chapter
With this launch, they are looking to consolidate their top slot as the biggest Ayurveda centre, and also providing wholesome wellbeing through their effective Ayurvedic treatments and remedies, in Oman. The fifth branch opening is just a start of a new chapter for CAC. It is the vision of CAC to open an in-patient service hospital for long-term treatments and to add four more centres across Oman in the period of next five years.

A success story
Totally upbeat about their new launch, the CAC promoters detailed their long journey from the initiation of their operations in Oman, which began 14 years back. "In conformation with Oman Vision 2040 we guarantee sincere, unconditional service, authentic treatments, safe and best medicines – all of which efficiently administered by a team of well qualified professionals," they said, accrediting these values as reasons for their astounding success.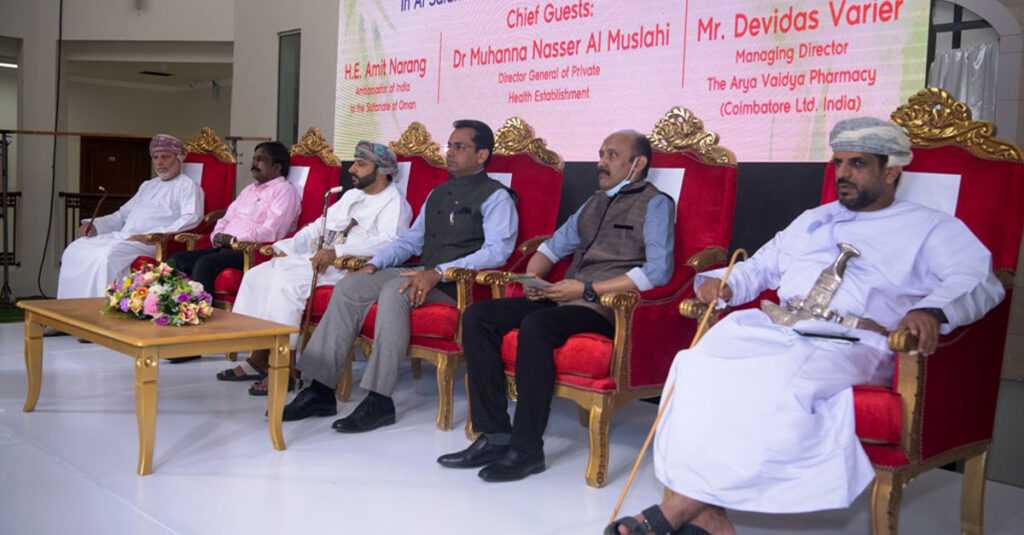 Biggest and the best
"With this launch, we are poised to become the biggest Ayurveda centre in Oman. We will also guarantee exceptional services and aspire to develop as the best Ayurvedic centre in Oman," Bijesh Kolora, Ceo, CAC, said, in remarks made to the press, after the launch.

First and only authorised dealer
The CAC, which began operations in Oman in 2008, is the "first and only authorised dealer and treatment centre in Oman for AVP," noted Bijesh, adding that in the beginning, the AVP was aiming to spread Ayurveda in Oman.

Easily overcame misconceptions
Responding to queries whether the initial stage was complicated and tough as they would have faced challenges, owing to the usual misgivings and misconceptions about Ayurveda, Bijesh replied in the negative. "Actually no, as Omanis have always been resorting to their own traditional herbal treatments, it was not that difficult for us to convince and make them aware of the benefits of Ayurveda and herbal medicines. We were able to overcome the misconceptions within a short time," he said.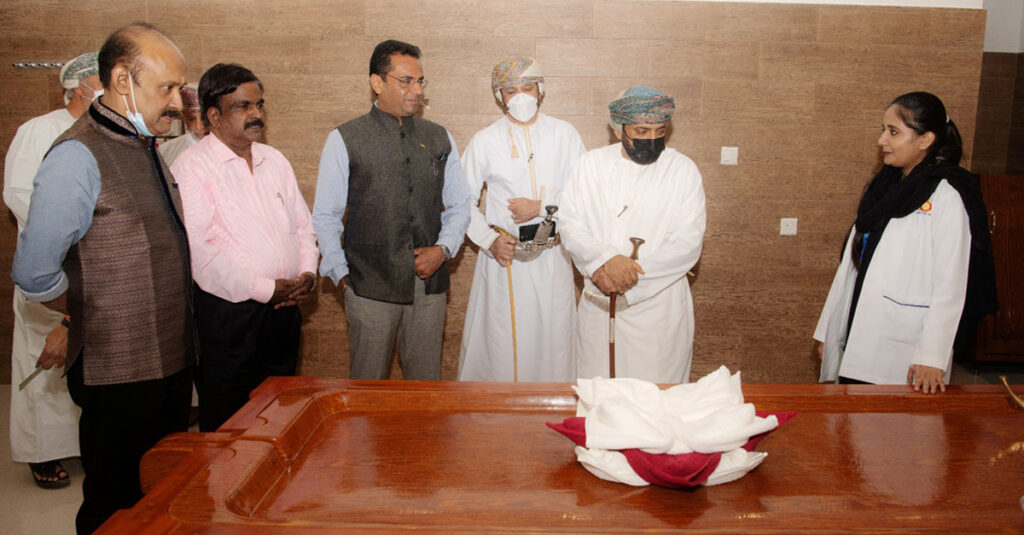 Reflection of trust
Situation was constantly getting better. "Nowadays, even patients with acute/fresh cases directly approach us for treatment, which was not the scenario in the beginning. Earlier, they used to consult alternative practitioners before heading to us. We feel that this is ample testimony of the trust that Omanis have in Ayurveda, today."

Reasons for stellar show
Bijesh gave clear reasons for CAC's stellar show in Oman: "From the beginning our motto was to provide sincere and unconditional service in the healthcare system with authentic treatments with the aid of the safest and the best medicines available, administered by professionally qualified, experienced and disciplined team. We firmly believe that's the reason for our success". He also added: "Providing the best is our maxim. Therefore, worrying about competition is not in our agenda. "Generally, we never concentrate on what others do in the field of Ayurveda – our prime focus in on how to provide the best service to our clients, and also constantly upgrade our service in line with the rapidly changing trends in the field of alternative medicines."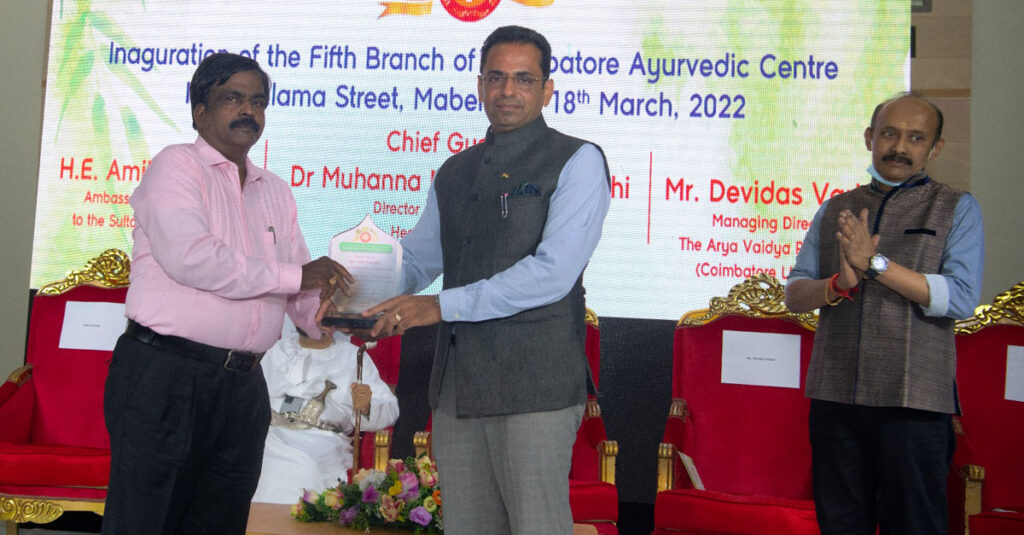 Met success with tough and challenging cases too
Bijesh also reflected that it was not only common or general ailments that they attended to. They confronted with many tough cases, which they managed to resolve successfully. "The CAC has efficiently treated various difficult ailments in patients. Two years back, a patient approached us with a case of trigeminal neuralgia (**). There is no definite cure for this, but we were able to provide great results. It was a six-month long treatment and the patient was also very cooperative, despite being in adverse condition."

Both Omanis and expatriates
The clientele at the four CAC centres are a judicious mix of both Omanis and expatriates.  "I would say that it depends on the location. For example, in our Ruwi and Ghubrah branches, we are getting more expatriate patients, whereas, in our Seeb and Barkha branches, Omanis are our main clients," Bijesh said. He also briefly charted out the future plans of CAC. "We have had good success rates in combating various diseases and complications. We achieved in getting positive results in the management of post-stroke conditions, rheumatoid arthritis, and intervertebral disc prolapse (IVDP), etc. In such cases although the patients needed long-term treatment, the results were encouraging.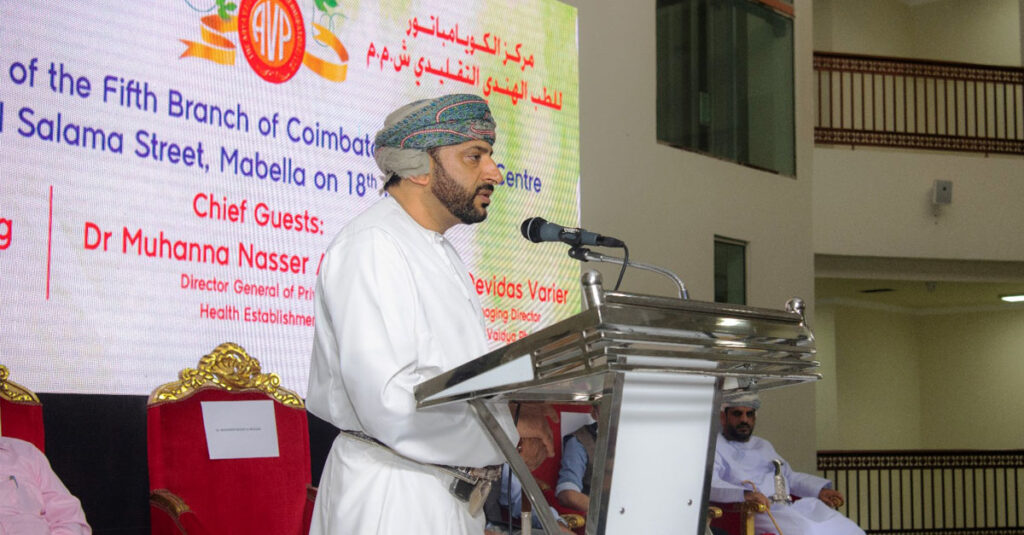 In-patient hospital in the offing 
"Within the next five years, our future projects include in-patient service hospital for long treatments and four more centers of CAC across Oman," Bijesh revealed.

Future plans and vision
"Our five branches are focussed on providing traditional Ayurvedic treatments. We are not only cost effective, but also determined to maintain high quality in the treatments provided. Currently, all our outlets are outpatients based. In the near future we hope to set up a totally professional Ayurvedic treatment centre that will be able to take inpatients like a proper hospital."

How it all began
Bijesh explained how they began their Ayurveda operations in Oman. "We are in Oman for the last 41 years. We are also into FMCG and building materials. My father used to take Ayurvedic treatment every year from the AVP in Coimbatore, India and used to meet many Omani citizens there. It was at this juncture that he came up with the magnificent idea of bringing to Oman the authentic Indian Ayurveda treatment to cater to the needs of the Omani people. "At the AVP centre, my father (Babu Kolora) was also fortunate to meet our sponsor, Yousuf Al Aamri, who had come with his father to the AVP treatment centre and that was how it all began. That meeting resulted in the opening of the first branch of CAC in Oman in 2008."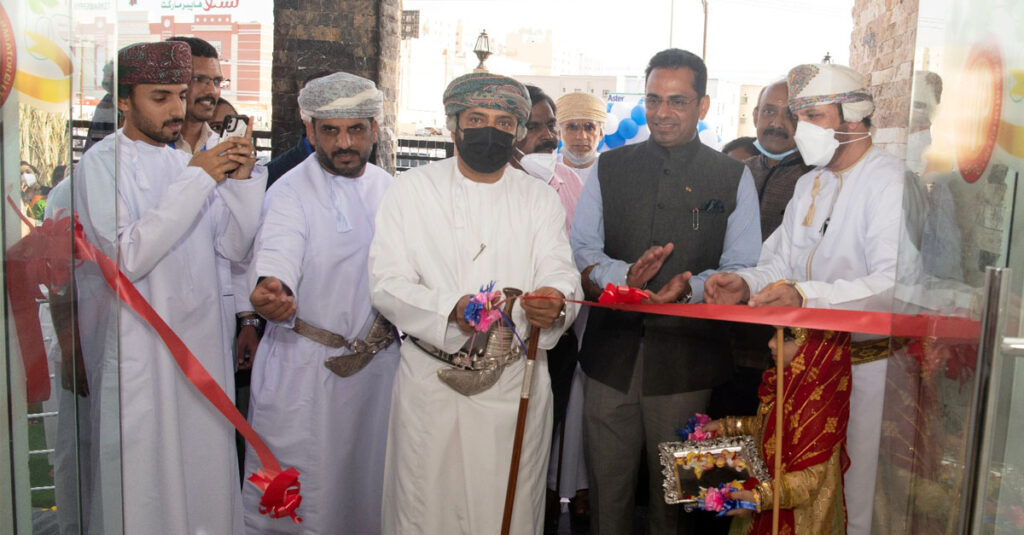 (* ) Flagship company of the AVP (Arya Vaidya Pharmacy) Group, pioneers in the field of ayurveda.
(* *) A chronic pain condition, which affects the trigeminal nerve in the face. This nerve carries sensation from the face to the brain.
Photos: V K Shafeer