MUSCAT: CHANGAN CS85 Coupe with elegant looks and characteristic dexterity is now available at EMI OMR 205 for six years through Bank Muscat auto loan division(includes five per cent Value Added Tax (VAT)).

CHANGAN CS85 Coupe is a sporty coupe designed SUV which reflects one's personality. Redefining the definition of smoothness, CS85 coupe SUV is outfitted with turbocharged direct injection engine that produces 224 HP and a maximal torque of 360 Nm, partied with an 8-speed automatic transmission, while accelerating from zero to 100 km /h in just 7.5 seconds and four driving modes. A premium coupe SUV, the model stands out from its counterparts through its lustrous appearance, focus on high quality and application of latest technology in the vehicle's many features.
A spokesperson for Arabian Gulf Automobiles and Equipment LLC (AGAE) said, "CHANGAN CS85, the luxurious crossover coupe combines the dynamic handling of an SUV with the sporty aesthetics of a coupe to give owners the best of both worlds. Style and fashion will be the new constant in your life once you own this sporty coupe. Blue Core Powertrain Technology based on the principles of power, clean and quiet provides highly efficient and energy saving performance."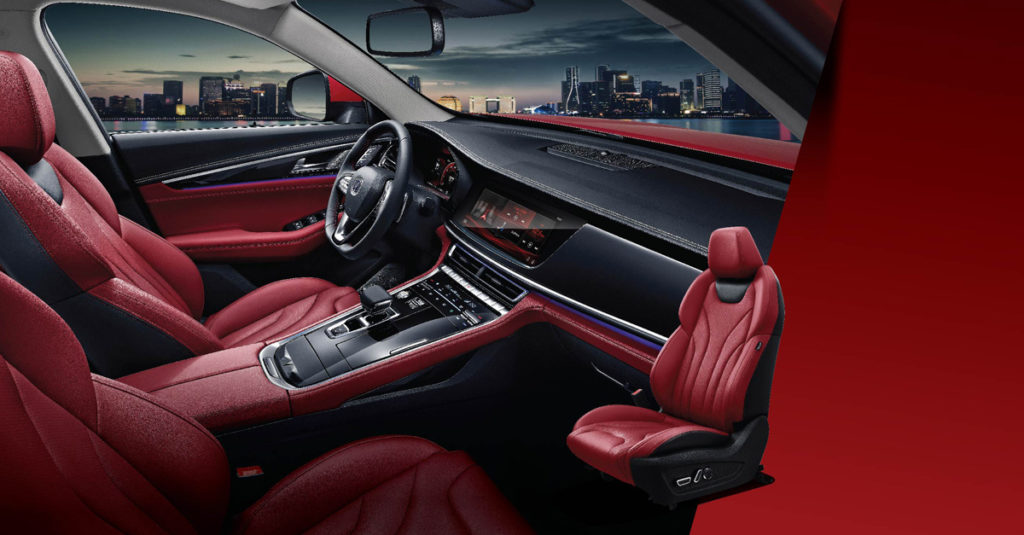 Arabian Gulf Automobiles and Equipment LLC (AGAE), which is part of Bahwan International Group, recently announced a partnership with leading international automotive group CHANGAN Automobile Co. Ltd to bring its range of passenger vehicles to Oman including CHANGAN CS95.
AGAE, which is part of Bahwan International Group, has set up a spacious and state-of-the-art Showroom in Al Qurum and Service centre in Ghala, Muscat. AGAE has already tied up for Periodic Maintenance Services in many cities including Salalah, Sohar, Sur, Nizwa, Ibra and Barka etc. CHANGAN OMAN offers 5 years or 150,000 kms manufacturer warranty on all passenger vehicles in Oman.
For more information, call CHANGAN OMAN Toll free number 80050800, WhatsApp on 94641010 or visit our showroom in Al Qurum. Also you can visit and register at www.changanoman.com to book test drives and call back.