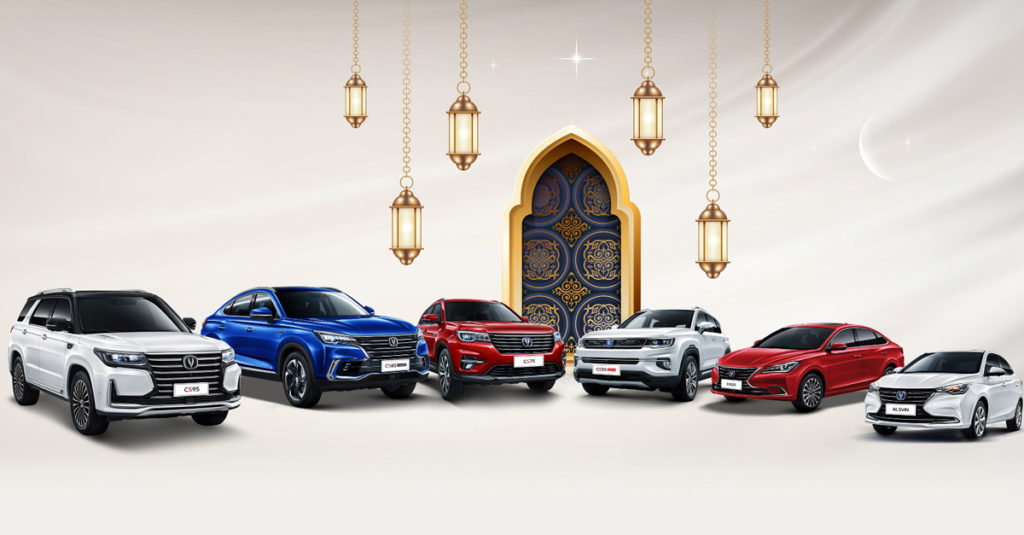 MUSCAT – Arabian Gulf Automobiles and Equipment LLC (AGAE), part of Bahwan International Group, has announced a surfeit of attractive benefits for customers on CHANGAN vehicles as part of an offer put together to mark the Holy Month of Ramadan. The 'Driving Forward This Ramadan' offer is available on models including CS 75 (1.8L Turbo Engine, 170 hp); CS85 (2.0L Turbo Engine, 224 hp); CS95 (2.0L Turbo Engine, 224 hp); CS35 plus (1.4L Turbo Engine, 156 hp); EADO (1.6L Engine, 116 hp) and Alsvin (1.5L Engine, 105 hp).

The special offer which the customers can avail during the period include assured cash gift, free service, free assured fuel card, manufacturer's warranty and low EMI.  All customers purchasing CHANGAN vehicles till June 6, 2021 will be eligible to participate in the campaign scheme.

A senior official for AGAE said, "Through this special scheme we would like to appreciate our valued customers for their trust in the brand. We are happy to offer the best for our customers. We would like to underline that the Holy Month of Ramadan is the best time to buy CHANGAN vehicles and customers stand to benefit enormously from the Ramadan promotion."

For more information, call CHANGAN OMAN Toll free number 80050800, WhatsApp on 94641010 or visit our showroom in Al Qurum. You can visit and register at www.changanoman.com to book test drives and call back.