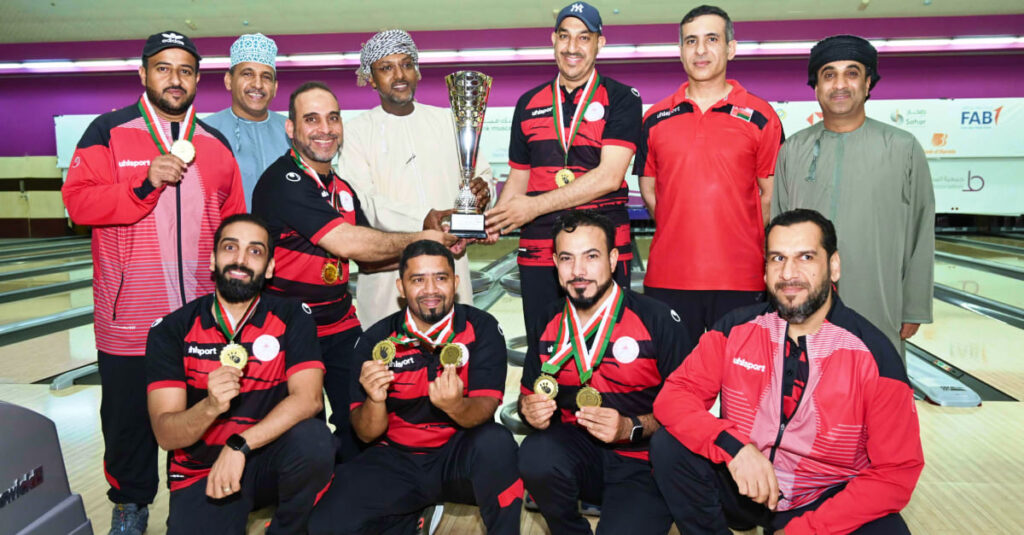 MUSCAT – The Oman Banks Association in coordination with the Central Bank of Oman organised four days of tournament at the Al Seeb Bowling Centre, Muscat. 17 banks operating in the Sultanate participated including the Central Bank of Oman.

The tournament started on the October 17, 2022 and concluded its final on the October 26, 2022, and included competitions in various categories: singles, doubles, triples, and team rounds.

A grand ceremony marked the closing of the event with various activities, held under the graceful patronage of His Excellency Tahir Salim Al Amri Executive President at Central Bank of Oman, and in the presence of some Bank CEOs.

The winners across all categories were honored with trophies and medals: Central Bank of Oman (first place), and Bank Muscat (second place), Ahli Bank (third place). Prizes were distributed to all players participating in the tournament, along with certificates of appreciation to the referees and the Venue.The tournament witnessed strong competition between the 17 participating banks: Central Bank of Oman, Bank Muscat, Bank Dhofar, National Bank of Oman, Oman Arab Bank, HSBC Bank Oman, Ahli Bank, Sohar International, First Abu Dhabi Bank, Alizz Islamic Bank, Bank Nizwa, Standard Chartered Bank, Qatar National Bank, Oman Development Bank, Oman Housing Bank, Bank of Baroda, and Bank of Beirut.
The Banks Bowling tournament is aimed to strengthen relationships and build better ties within the banking community. The annual event is a part of the Oman Banks Association's drive to promote various types of sports and encourage the banking community to participate in recreational activities. It is also to remind the banking fraternity about the benefits of adopting a healthy and physically-active lifestyle.
The Oman Banks Association is a non-profit professional association created to represent the banking sector, promote banking activities, coordinate with regulators on banking policies and strategies, and support the process of banking excellence in the Sultanate.