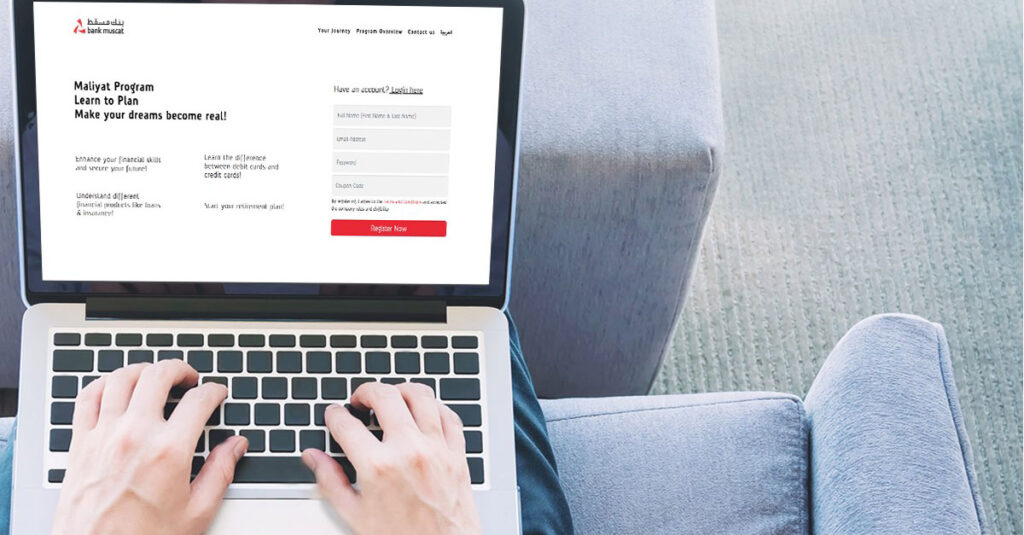 MUSCAT – Financial literacy is the ability to understand and apply financial skills effectively and includes personal financial management, budgeting, and saving. Financial literacy is important because it equips us with the knowledge and skills we need to manage our money effectively. Global economic research has shown that financial literacy and awareness greatly help in reducing income inequality and facilitating equitable growth and development. Hence, in line with its commitment to Corporate Social Responsibility, Bank Muscat launched its free Maliyat financial literacy programme in 2019 to enable people in Oman improve their financial literacy, knowledge, manage their income, and also save and invest wisely. The programme has seen a steady growth in the number of participants and in 2021, the bank launched an upgraded website (https://maliyatbankmuscat.com). With well-structured programme content that caters to different age-groups, the key aspects of the programme include defining personal financial goals and financial planning to achieve one's goals.

Speaking about the importance of improving financial literacy and awareness in the Sultanate, Talib Saif Al Makhmari, Manager, Community and Media Relations, Bank Muscat, said: "Financial awareness helps individuals manage income, save and invest wisely. Today, it is ever more important to be financially aware as financial products and services get increasingly diverse and complex. Since its launch in 2019, Bank Muscat's groundbreaking Maliyat financial-literacy programme is helping equip participants with the skills needed to better manage their finances and take fiscally prudent decisions, thereby helping everyone, particularly the youth become financially independent. By empowering people in Oman, the Maliyat programme will contribute majorly to the socio-economic development and progress of the Sultanate in the future."

When people are financially literate, they are better able to understand financial concepts like budgets, interest payments and plan for their future so as to be able to respond effectively to life-changing events such as economic downturns or a job loss. They are also able to choose various products like insurance and loans, based on their actual needs and financial abilities rather than be influenced solely by an advertisement or someone else who may not necessarily have their best interests in mind.

The Maliyat curriculum comprises three main parts including: Oman's economy, financial awareness and successful financial planning. To encourage completion of the course and to help participants apply the learnings in their personal lives, certification is provided upon successful completion of each module. The programme is also available in both Arabic and English to encourage maximum participation by everyone.

In addition to Maliyat, Bank Muscat also provides the Irshad financial coaching programme for the benefit of both individuals and entrepreneurs. The Irshad programme leverages the rich knowledge base of the bank's executives for the benefit of those who seek mentoring. Coaching in a number of areas such as budgeting, managing financial debt, the importance of saving regularly, challenges for small and medium sized enterprises (SMEs) and how to raise capital are available from experienced mentors and the programme is aimed at empowering participants with the relevant information they need for financial planning or running a sustainable business. The one-to-one Irshad sessions are conducted online and can be availed by Omanis and expatriates.  Information about the Irshad coaches is available at the bank's website and queries related to the programme can be sent to [email protected].