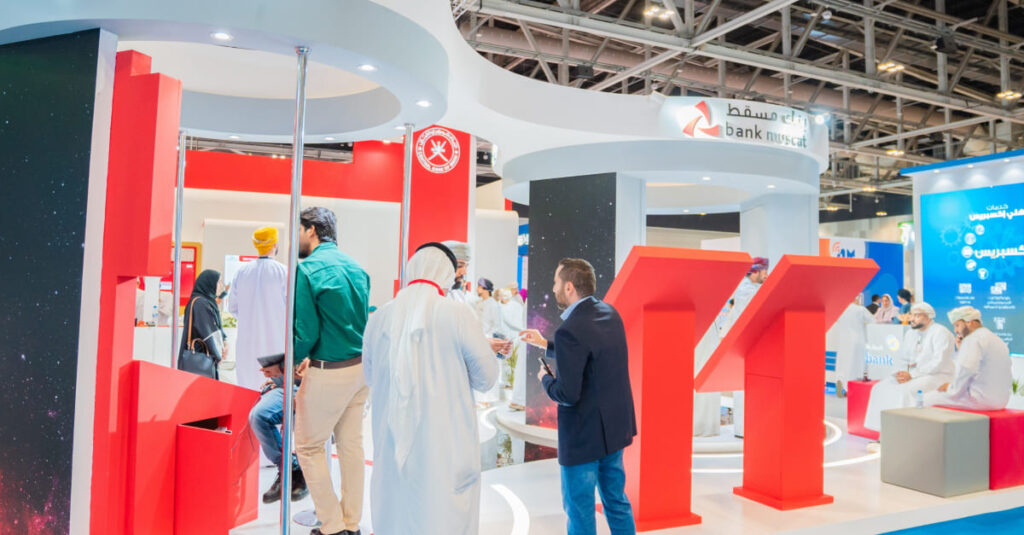 MUSCAT – Bank Muscat is participating in the COMEX 2023 exhibition and showcasing some of its cutting-edge, digital services and products at this premier Technology, Communications, Innovation and Digital exhibition, which offers exhibitors and visitors a comprehensive and highly specialised platform for industry-leading discussions, knowledge-sharing and B2B meetings. The bank continues to participate in the exhibition over the years because of its great importance in introducing modern digital services and its keen support for the digital transformation efforts in the country.

Speaking on the occasion, Abdullah Hamood Al Jufaili, Assistant General Manager, Digital Banking, Bank Muscat, said: "By participating in COMEX annually, the bank is able to introduce modern financial products and services to the exhibition visitors and the general public in line with the rapid digital transformation happening in the Sultanate. Bank Muscat services and products enjoy great popularity, and today more than 1.6 million customers are using Bank Muscat Internet and Mobile Banking services. Digital banking is also helping enhance financial inclusion for various segments of society and increasing the advantages and number of benefits available to our customers." He also thanked the organisers and invited all exhibition visitors to visit the bank's stall and get familiar with various new digital services and products provided by the bank. He added that bank employees at the stall would be delighted to answer any queries they may have regarding the huge number of digital services available to them.

On her part, Wafa Ibrahim Al Ajmi, Assistant General Manager, Transaction and Government Banking, Bank Muscat, affirmed that the bank would continue to develop and innovate to keep pace with the latest developments in digital banking. She pointed out that the bank has been steadily adding to the number of digital services and solutions, which are available to corporates and institutions. With state-of-the-art solutions and services like the Trade Portal, Liquidity Management solution, Business-to-Business (B2B) Connect platform, Corporate Online Banking platform, Direct Debit solutions and Remote Deposit Capture, Bank Muscat's Corporate Banking offer secure 'best-in-class' digital solutions and services, which are based on customer feedback and needs as well as global trends. Corporate and institutional customers are benefiting immensely from the latest devices, solutions and technological advances made available to them through the implementation of cutting-edge technology. This is reflected in the transactions processed through the Corporate Online Banking platform, which soared to an unprecedented RO 8 bn in 2022, and continue to show a rising trend at present. Wafa Al Ajmi thanked customers for their strong confidence and trust in the bank, which have further strengthened the bank's implementation of modern digital services.

Bank Muscat has invited all COMEX 2023 attendees to visit its stall, which will be open till Thursday, May 25th, and learn more about the digital banking services, modern self-service machines and new services such as QR-code based payments. Customers can use the bank's electronic channels to make a number of transactions including bill payments, local and international fund transfers and payments, blocking or enabling debit cards, updating Know Your Customer data, transferring Zakat and other charity payments.