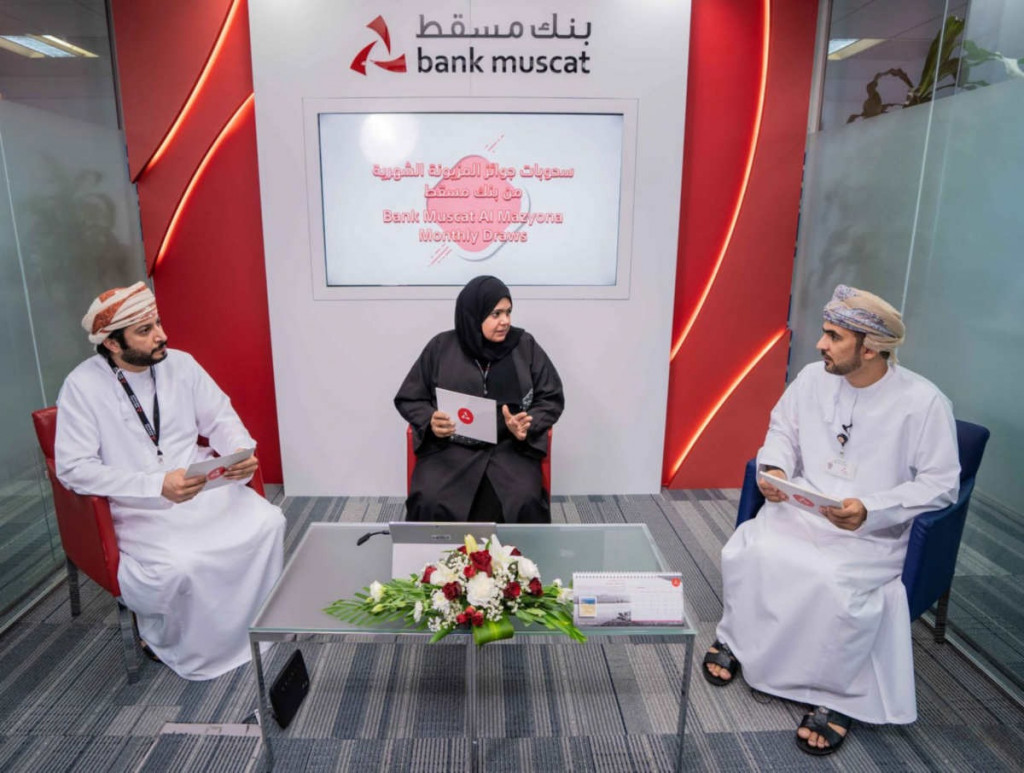 MUSCAT – Bank Muscat celebrated the Al Mazyona salary transfer draw for the month of August at the bank's Head Office at Airport Heights recently. The prize draws were attended by Radhiya Hassan Al Lawatiya, Senior Regional Manager, Interior Regions, and Mohammed Al Loghani, Branch Manager, Falaj Al Qabail, Sohar. They were broadcast live on the bank's social media accounts and keenly followed by customers and the general public.

Fortune smiled on 30 lucky customers who won valuable prizes worth a total of RO 180,000 during the draw. It must be noted that the Al Mazyona prize draw scheme is the largest scheme in the Sultanate with over RO 11 million worth of prizes to be given away in 2020.
Speaking on the occasion, Abdullah Tamman Al Mashani, Deputy General Manager – Institutional Sales and Product Development, Bank Muscat, expressed his happiness at the continuing successes of the Al Mazyona programme, which offers great financial rewards with the aim of bringing joy and happiness to the hearts of customers and helping them achieve their dreams and aspirations. He pointed out that the raffle draws are being held continuously throughout the year and that there were still many more opportunities to win exciting prizes. The prize draws are held in such a way that all customers have opportunities to win prizes.
All customers who transfer their salaries to Bank Muscat accounts are entitled to participate in the monthly draws. Fifteen winners are chosen from among customers with salaries up to RO 999 and 15 winners are chosen from account holders who have a monthly salary of RO 1,000 or more. Each of the 30 winners will get a monthly prize of RO 500 for the next one year as the reward for winning this draw. Bank Muscat launched the salary transfer draw as a means of thanking and rewarding its customers for their confidence in the banking services and facilities provided by the bank as well as encouraging them to save more for their future.