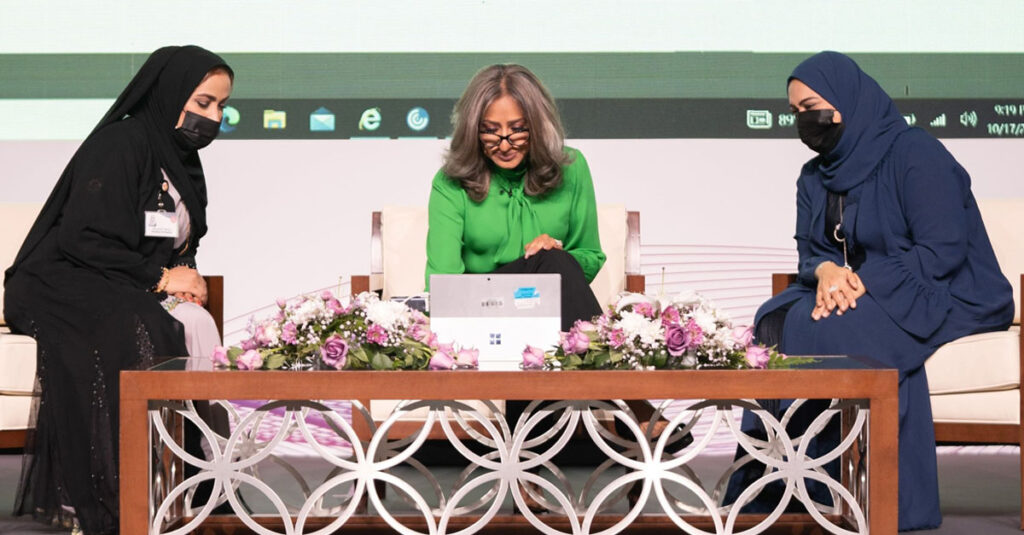 MUSCAT – Bank Muscat rewarded 25 Zeinah customers with RO 1,000 each at a special Omani Women's Day draw at the Grand Ballroom of the Oman Convention and Exhibition Centre in Muscat. Held in line with the bank's commitment to appreciating the role of Omani women in the progress and development of the Sultanate and to encourage a savings culture, the draw gave away a total of RO 25,000 to Zeinah customers. It was part of a special Women's Day event attended by Ilham Murtadha Al Hamaid, Deputy General Manager – Large Corporates, Bank Muscat, and well known social entrepreneur and life coach, Hala Kazim.

Speaking on the occasion Ilham Murtadha Al Hamaid, Deputy General Manager – Large Corporates, said: "Bank Muscat is particularly proud of the role that Omani women play in various sectors. By achieving their full potential, Omani women are contributing greatly to economic progress and development of the Sultanate. Women now form more than 48 percent of the over 3,800 employees at the bank, and work across all departments. They have demonstrated their capabilities within the bank's Senior Management and are role models at the workplace."

Ilham Al Hamaid added: "Omani women are ambitious and focused on their careers even as they balance their work and family life very well. I would also like to extend my sincere appreciation and thanks to each and every Omani woman, who is working for the advancement of our beloved country."

Addressing the gathering, Hala Kazim congratulated Omani women on the occasion of the Omani Women's Day. She elaborated on the concepts of investing in oneself, setting future goals and being financially secure. This can help individuals attain their true potential in life. Hala, who works to inspire women to become more effective and positive role models for themselves, their families, their community and the world at large, shared a number of motivational examples and success stories with the audience. She congratulated the Zeinah customers for their savings habit, which is the starting point for all investments.

The Omani Women's Day celebrates the important role that Omani women play in nation-building. All Zeinah customers who maintained an average monthly balance of RO 1,000 were entered into the special draw to reward their good savings habit.  Zeinah also holds a monthly draw that rewards 10 women customers with RO 1,000 each every month as part of the Al Mazyona 2021 prize draw scheme. Customers who maintain a minimum balance of RO 100 will be automatically entered into the monthly Zeinah draw.

The Zeinah suite of products and services is based on the premise that women prefer to use special banking services that enhance their privacy. Zeinah ensures privacy and a relaxed atmosphere for women customers at Bank Muscat branches. The unique products available for women include the Zeinah Debit card, tailored merchant discounts and a health and beauty finance scheme.

Al Mazyona is the longest-running savings scheme, offering the biggest total prize money in the country. It offers RO 11 million to 7,470 winners throughout 2021, with the number of winners up by 12 percent compared to last year. Al Mazyona will feature several special draws in the coming months including the National Day draw, and an End of Year draw. Special prizes have been reserved for high-savings customers as well as other customer segments.