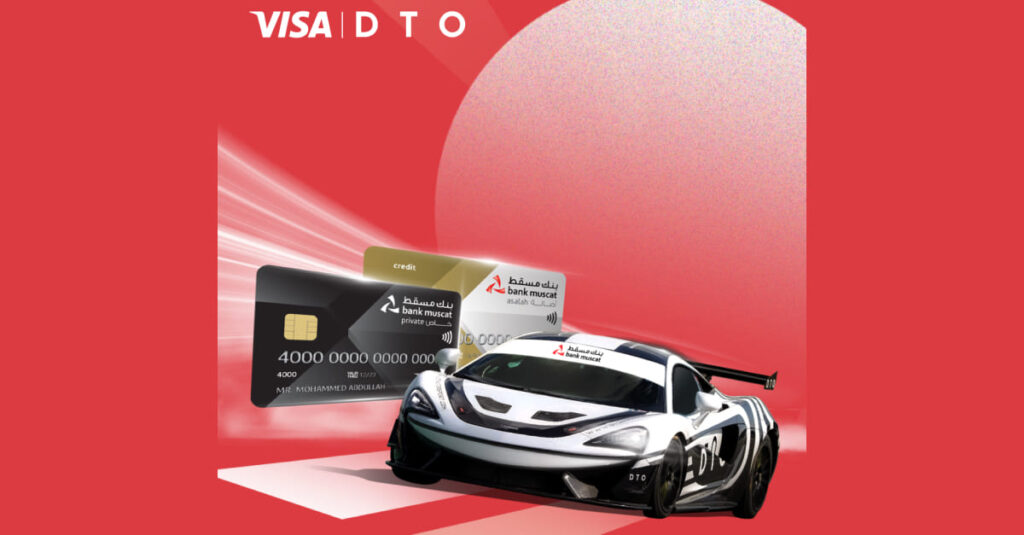 MUSCAT – In line with its customer-centric vision and commitment to provide top of the line features, services and rewards to its Premier Banking customers, Bank Muscat r has tied up with Visa to give away 5 special motorsports experience packages.

Bank Muscat Private Banking and Asalah Priority Banking credit cardholders who spend a minimum of RO 500 internationally or online on international ecommerce sites during the promotional period, which runs from 1 June 1, 2023 until August 31, 2023, will get a chance to enter the draw to win one of the five exclusive "once in a lifetime chance" to visit the Circuit de Spa-Francorchamps track in Belgium. The five total winners include 2 Asalah Priority Banking Credit Cardholders and 3 Private Banking Credit Cardholders.

All Bank Muscat customers having the Private Banking Infinite credit card and Asalah Visa Signature credit card will be automatically entered into the draws once they meet the eligibility norms. To add further excitement for the draws, customers will get additional chances in the draw for every additional RO 500 spent during the promotional period. Also, the bank announced that cumulative spends will be counted so as to enable more draw entries for its customers. The five lucky winners will enjoy the motorsport experience package from 10-12 October 2023, which will include a 2-day track experience at the Belgian racetrack, which is famous for hosting Formula 1 races. They will enjoy a 2-night hotel stay with dinner, transfers to and from the circuit, 5 1-1 coaching drive sessions and 5 data-analysis sessions and well as business class air tickets as part of the winner's package. The racetrack experience will be facilitated by DTO Motorsport, which is well known globally for creating memorable experiences for motorsport enthusiasts.

On this occasion, Abdullah Tamman Al Maashani, General Manager – Products, Bank Muscat, said: "In line with its commitment to offering unique benefits that reflect the goals and lifestyles of our Private and Priority Banking customers, Bank Muscat is delighted to offer 5 lucky winners, the chance to experience one of Formula 1's most famous racetracks. I am sure that our privileged winners will have memorable experiences and truly enjoy this 'once in a lifetime' experience. I would like highlight the fact that the bank is always working to further develop exciting new offers in line with our customer-centric vision. I also take this opportunity to thank all our customers for their strong confidence and trust in the bank and its various products and services."

Manish Gautam, Visa's Country Manager for Oman, said: "Visa is pleased to partner with Bank Muscat on this campaign and to extend our commitment to providing exceptional rewards and experiences to our cardholders in Oman. We are thrilled to offer Bank Muscat's Visa premium cardholders the opportunity to win prestigious, once-in-a-lifetime prizes and make their domestic and international payment experiences truly memorable."
For more details on Premier Banking benefits and features, please visit https://www.bankmuscat.com/en/premier-banking/Pages/default.aspx.