MUSCAT – Bank Muscat has launched an attractive Sayyarati auto finance promotion with the best rates in the market on the occasion of the Holy Month of Ramadhan. The launch of the latest offer comes in line with the bank's customer-centric vision and feature very competitive short-term rates that start at just 3.49 per cent on both new and pre-owned cars for Omani nationals and expatriates. It must also be noted that Sayyarati has some of the best interest rates in the country including 3.74 per cent for a period up to 2 years and 3.99 per cent for loan tenors of 3 years and more. Customers can now benefit from the offer by applying for the loan online through the added feature on the bank's Mobile and Internet Banking.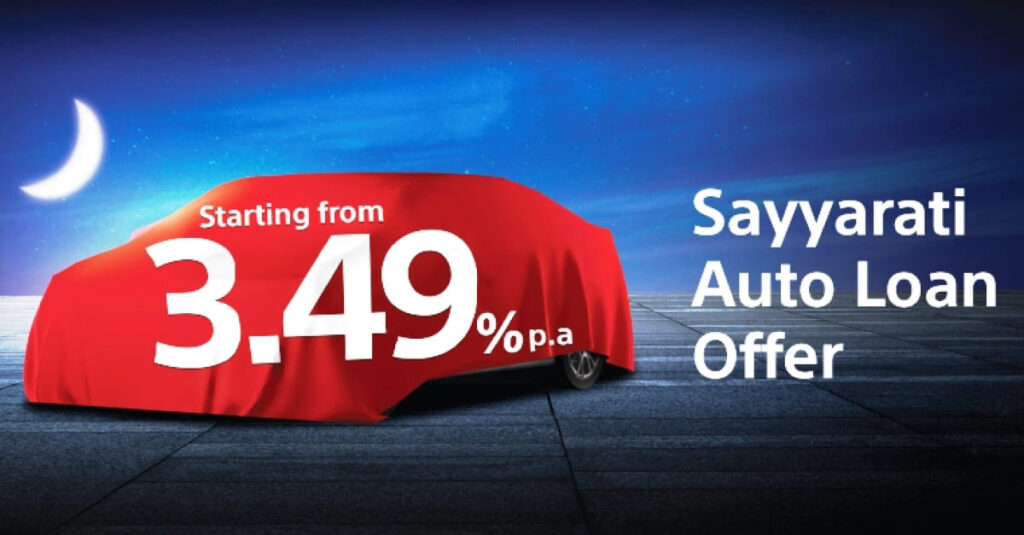 On this special occasion, Abdullah Tamman Al Mashani, General Manager – Products, Bank Muscat, said: "Bank Muscat's Sayyarati is the most popular financing option in Oman and we are continuously launching new features and attractive rates in order to enable our customers to purchase their dream vehicles. Bank Muscat is always keen to follow up on the latest developments in the sector to meet our valued customers' needs and address their feedback on the services currently provided. Based on the feedback received, we have ensured highly attractive terms and rates during the Holy Month so that more customers have a chance to benefit from this special offer. We thank all our customers for their strong confidence in Bank Muscat and also their valuable feedback which helps us to continuously fine-tune our products and services so as serve them better every day."
The special rates are available for Omani individuals employed in government, quasi – government, Tier 1 and Tier 2 companies and expatriates individuals employed in government and quasi-government institutions as well as Tier 1 companies. With no need for post-dated cheques and a fast turnaround time, the feature-rich Sayyarati finance can be obtained within the shortest possible time by customers. Options available include loans up to RO 60,000 for both new and used vehicles, a tenor up to 10 years for Omani nationals and 6 years for expatriates, the lowest monthly payment options in the country and quick approvals.
Only the following documents are needed to process the loan facility: buyer's ID card, salary assignment letter, quotation / car valuation from the approved valuator, driving license, Mulkiya (for pre-owned cars only) and seller ID card (for pre-owned cars only). The monthly loan installments are automatically deducted from the customer's account once the mandate to do so is provided to the bank. It is noteworthy that loans are disbursed within 24 hours subject to applicants meeting the concerned requirements.
As the leading financial services provider in the Sultanate for the last four decades, Bank Muscat has the largest banking network in Oman with 146 retail banking branches. With over 800 ATMs, CDMs and FFMs and state-of-the-art Internet and Mobile Banking, customers can meet the vast majority of their financial needs 24/7 from the ease of their homes or offices. Customers can also visit any branch or Sayyarti Centres at Wattayah and Salalah as well as request Saed direct sales agents for more information and to apply for a loan. For more details regarding Sayyarati loans, please go to https://www.bankmuscat.com/en/loans/Pages/details.aspx#sayyarti.