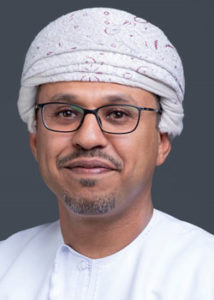 Muscat, 9 June 2020 – Bank Muscat has been recognised as a winner at the Infosys Finacle Client Innovation Awards program. The bank topped the Channel Innovation category for its highly successful implementation of a new Omni-channel Internet and Mobile Banking experience with powerful features, greater convenience and simpler navigation.
Ahmed Omar Al Ojaili, group deputy general manager – Technology, Bank Muscat, said: "Bank Muscat is a leader in using technology to make financial services more efficient, secure and convenient for our customers.
Technology advancements in the financial sector are changing the future of banking, and Bank Muscat has seamlessly progressed from traditional to innovative digital banking to enhance customer experience, re-engineer business operations and achieve growth. The bank's new Omni-channel Internet and Mobile Banking experience has been well received and appreciated by our customers over the last few months since its launch. We are delighted that our successful implementation of this state-of-the-art technology was recognised at the Infosys Finacle Client Innovation Awards 2020."
The new Omni-channel experience has been particularly helpful for the bank's customers in facing the challenges posed by social distancing during the current Covid-19 pandemic.
Today, retail customers extensively use the various features available such as bill payments, mobile top-ups, payments within Bank Muscat and Oman and international transfers. They can make Speed Transfers to India, Pakistan, Sri Lanka Philippines and Bangladesh with instant credit to the beneficiary account in many cases, in addition to remittances to multiple countries through the SWIFT network.
Additionally, corporate customers are also using the bulk payments feature to make salary and vendor payments through Internet Banking.
Bank Muscat has also introduced a new Personal Finance Module, which assists customers by helping create a budget and analysing their spending habits. Other new features include applying for IPOs and getting an enhanced account statement with more details.
The Credit Card section has also been upgraded and has additional features including getting Credit Card statements, viewing pending transactions and seeing details of their Easy Payment Plan (EPP). The customers can also view their prepaid card transactions and transfer funds to their prepaid cards instantly. The new system provides an easy way to make fund transfers within Bank Muscat by locating using the mobile number of the beneficiary to find beneficiary accounts.