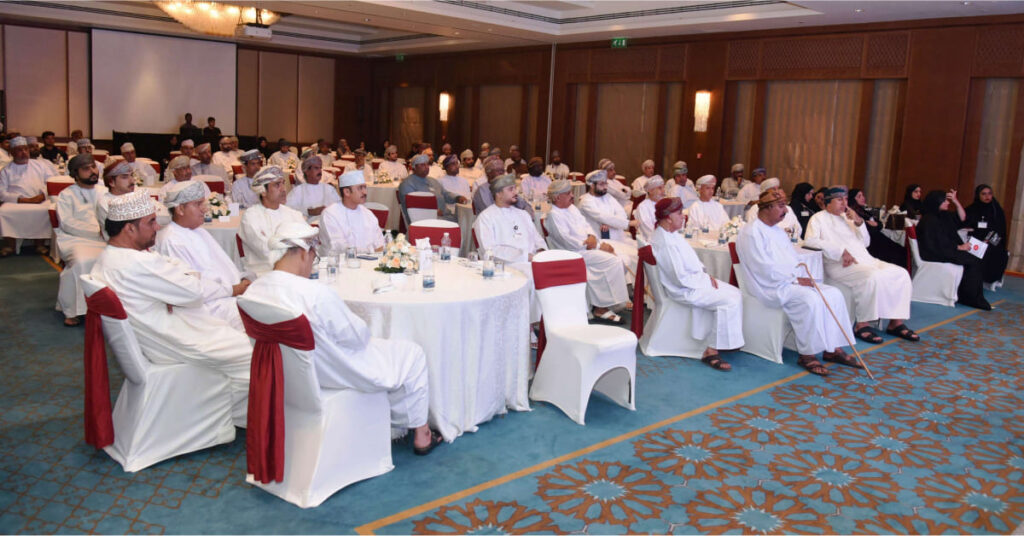 MUSCAT – Bank Muscat organised special meetings for customers in the wilayat of Musannah and Sohar in Al Batinah Governorate titled "Financial and Retail Wealth Planning". These events come in translation of the bank's customer-centric vision and to strengthen relationship and partnership ties with the bank's valued customers from various governorates. It also came as a part of a series of meetings organized recently by the bank in a number of wilayats with the aim of introducing customers to various updates developments related to the distinctive and exclusive benefits and offers offered by the bank.

Saleh Mohammed Al Maaini, Deputy General Manager – Capital Regions, Bank Muscat, said: "We are pleased today to meet with our valued customers in Al Batinah Governorate and to connect with them aiming to exchange views and ideas that will contribute to the development of banking services and facilities provided to suit their aspirations. Over the past years, the bank has been keen to provide services up to latest modern developments in the sector by focusing on innovation and adapting to accelerated changes. The bank will to continue to provide the best banking services, solutions, offers and benefits that provide added value to customers. I would like to extend thanks and gratitude to all the bank customers for their trust and constant support".

Expressing her happiness with this ongoing partnership between the bank and customers, Khadija Khalfan Al Rashdi, Head of Asalah Priority Banking, Bank Muscat, said: "Such events are important to meet with our customers. They represent a motivation for us to continue hard work and maintain the bank's leading role in the sector. I would like to thank our valued customers for their valuable participation to make the bank's various events and activities a success".
These events are an opportunity to introduce customers to the wide range of services provided by the bank, which have been developed to achieve the bank's goals in terms of enhancing financial inclusion, like "Baituna" financing option for house loans and "Sayyarati" for car loans. It is a chance as well to highlight the advantages of personal financing and exclusive offers offered by the bank to Asalah and Al Jawhar customers. The bank has set its customers' various needs as a foundation to identify developments, innovation opportunities, and challenges, thus, gives them back the best possible services based on its vision "to serve you better every day". The bank is proud today to continue the development of its services and launch new innovations in line with the latest global trends in the sector and in line with the aspirations of its customers, especially at a time when banking services are witnessing accelerated development in accordance with the current era.