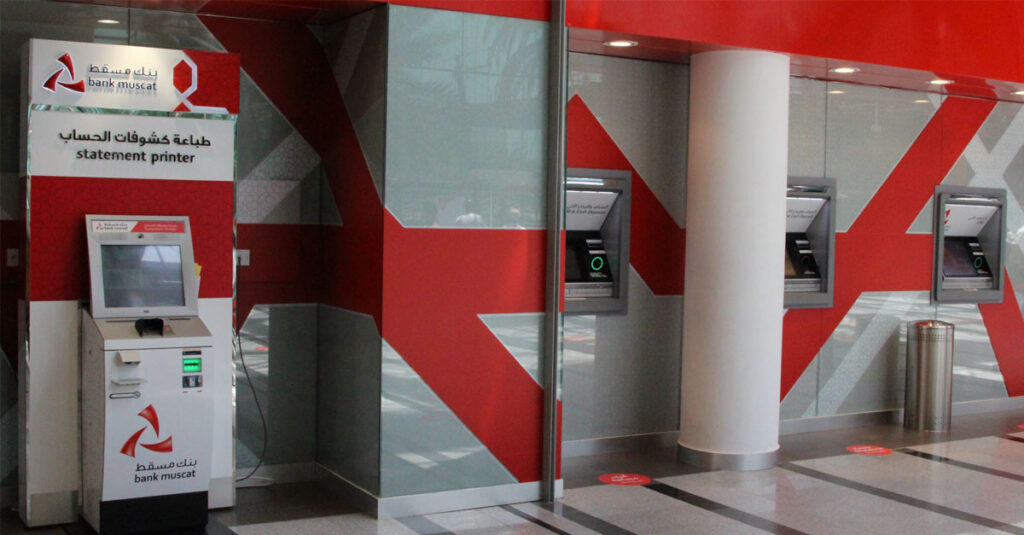 MUSCAT – In line with its customer-centric vision of "Serving you better, every day", Bank Muscat, leading financial services provider has requested its customers to take full advantage of the convenience provided by its electronic and digital banking channels. The bank has pointed out that customers can bank comfortably from the comfort of their homes or elsewhere 24/7 through the bank's e-channels and digital channels. It must be noted that Bank Muscat has been witnessing a remarkable rise in e-channels usage over the past year. Customers are able to transact quickly, securely and 24/7 via mobile banking, Internet banking, contact centre and the bank's large network of over 800 ATMs/CDMs and other devices across the country. The contact centre can reached at 24795555, and it is also possible to communicate with the bank through its various social media sites.

Speaking on the occasion, Abdullah Hamood Al Jufaili, Assistant General Manager, Digital Banking, Bank Muscat, said: "We thank all our customers for the strong confidence reposed in the e-banking services and facilities. The bank's digital banking channels enable our customers to complete their banking transactions at all times and from anywhere. Bank Muscat is fully geared up to provide round-the-clock e-banking services during the long holiday period. The bank is committed to further developing e-banking solutions in line with modern technological developments. I would also like to take this opportunity to thank our hardworking colleagues for their efforts to provide the best services to our valued customers at all times."

Bank Muscat is keen to provide banking services to all customers to meet their needs, especially during holidays and Eid. The bank ensures the availability of cash withdrawal and deposit services through ATMs and CDMs as part of the bank's extensive network all over the Sultanate. These devices provide high quality of service and are supported by international specifications and standards in the field of information security.

It must be noted that Bank Muscat's continuously upgraded Internet and mobile banking services offer customers a fast, comfortable and secure banking experience. Today, over 1.3 million retail banking customers are using various features like real-time bill payments for utilities in Oman, fund transfers within the bank and in Oman, fund transfers across the world via the SWIFT network; speed transfers to a number of countries including Bangladesh, India, the Philippines, Pakistan and Sri Lanka; Zakat calculator and charity payments. Bill payment facility is available for a variety of utility services such as electricity, water, telecom, mobile top ups, instant credit card bill payments, school payments etc. The bank's single-click facility for Eidiya and Group transfers are very helpful for customers in sending Eid gifts to their near and dear ones from the comfort of their homes. Internet banking and the mBanking app also allow customers to disable or enable their debit card for international usage adding an extra layer of security for the benefit of customers. Customers also get access to a comprehensive Personal Finance Module where they can get a detailed breakup of their finances, set up budgets and track their expenses vis-à-vis their budgets.

Bank Muscat also has contactless "Just Tap" payment options for shopping and payments through its various debit, credit and prepaid cards as well as contactless wearables. The bank's recently launched QR-code based payments system at Points of Sales makes e-payments an easy and convenient option for both merchant partners and retail customers, please go to https://www.bankmuscat.com/en/bankingchannels/Pages/default.aspx  for more information about the bank's various e-channel options.