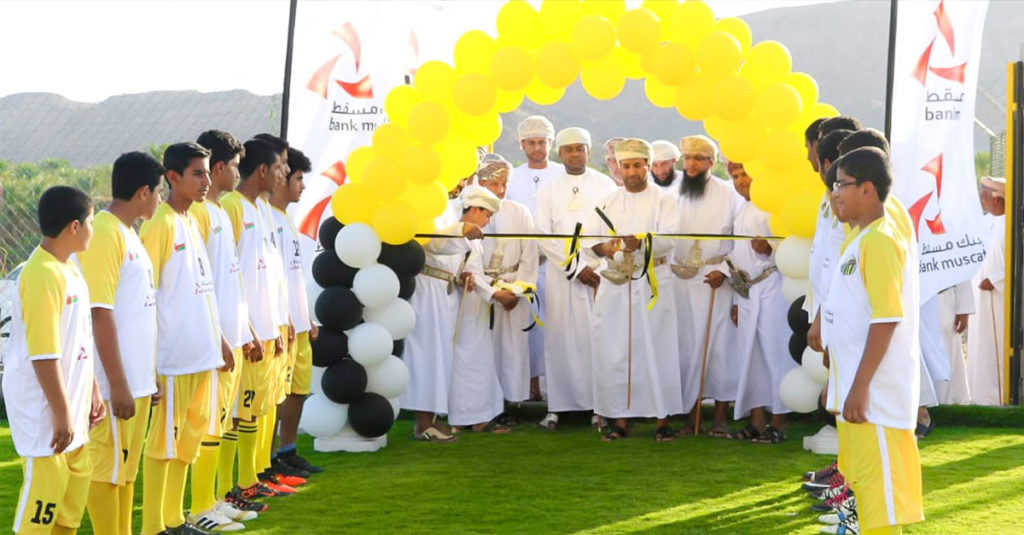 MUSCAT – As one of the pioneers of CSR and Sustainability initiatives in Oman, Bank Muscat has always been committed to creating a meaningful change in the pursuit of a sustainable future. With the launch of its flagship Green Sports programme in 2012, Bank Muscat successfully created and implemented an annual programme that brings together different generations on one platform towards one common goal, sports. This year the Bank is celebrating the 10th anniversary of the programme which has supported 143 teams across various governorates in the Sultanate.

The response to the Green Sports programme has been growing by leaps and bounds annually since its launch, with intense competition amongst the participants to be announced as one of the winning teams every year.  So far, as many as 36,900 members from the winning teams have benefitted from the programme and more are expected to be part of it in the future. Bank Muscat has been encouraged by the tremendous success of Green Sports in transforming sports infrastructure across the country. Currently, 95 teams have received support for installation of artificial turf or natural grass on their fields, while 40 teams have received support for floodlighting and 8 teams for water desalination plants. Till date, the bank has handed over 111 Green Sports fields to their respective teams, and more Green Sports fields are at present nearing completion.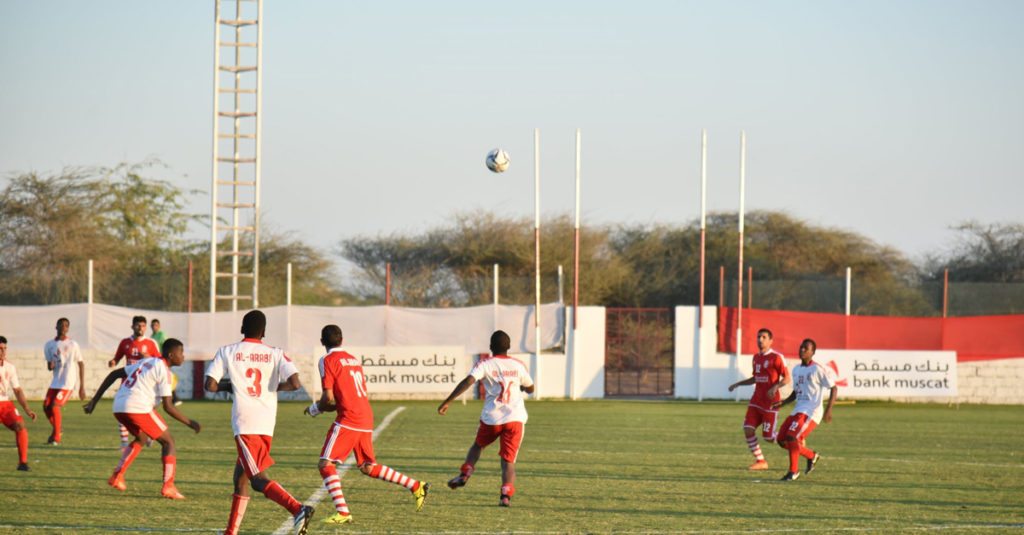 On this occasion, Sheikh Waleed K. Al Hashar, Chief Executive Officer, Bank Muscat, said: "The Green Sports programme is an example of the Bank's commitment to public-private partnership and the continuous efforts to build a sustainable sports infrastructure for the benefit of Omani youth and communities across the country. The Bank's landmark Green Sports programme supports the installation of artificial turf or natural grass on sports fields, floodlighting and water-desalination systems by sports teams across the country. The success of Green Sports over the past many years has encouraged the Bank to step up its efforts even more."

Sheikh Waleed K. Al Hashar added: "Given the excellent response over the years and to celebrate the 10th anniversary of its launch, the Bank is very pleased to increase the number of beneficiaries to 20 teams from this year onwards, up from 15 per year. By redoubling its efforts and investments in the programme, the Bank strengthens its commitment to Omani youth. We take this opportunity to thank all our partners, sports teams across the country and the media for all their efforts, which has greatly encouraged the Bank to further expand its role in the field of Corporate Social Responsibility. I would also like to extend my heartiest congratulations to all the winners of 2021 and assure them that the bank will closely work with them in ensuring the successful implementation of Green Sports fields."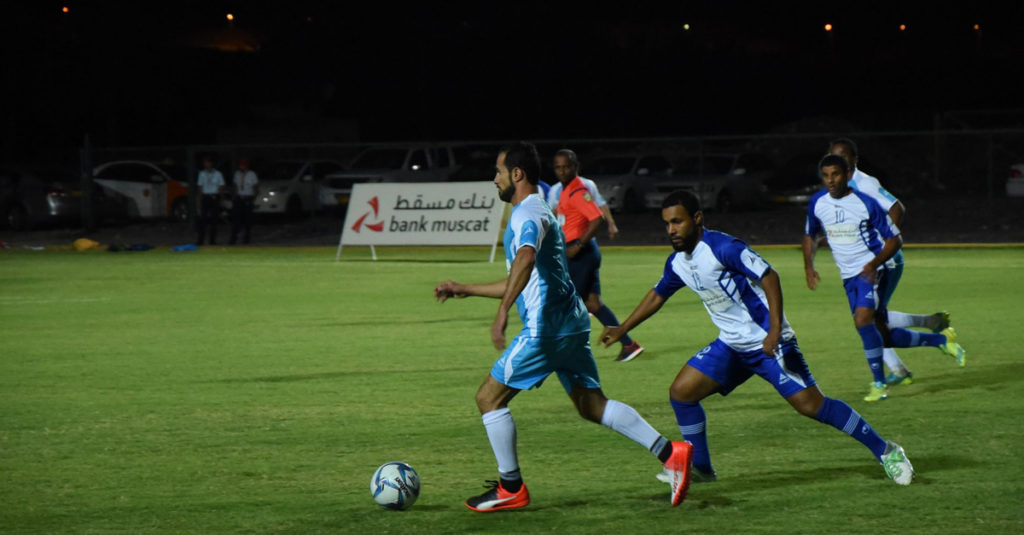 The 20 beneficiaries this year include: Al Farfarah Sports Team (Bidbid); Al Kifah Sports Team (Suwaiq); Al Kefah Sports Team (Sohar); Al Mahader Sports & Cultural Team (Rustaq); Al Humida Sports & Cultural Team (Izki); Al Hajr Sports & Cultural Team (Quriyat); Al Ettihad Cultural Team (Bidiya); Al Arid Sports & Cultural Team (Ibri); Al Memoura Sports & Cultural Team (Al Kamil wa Al Wafi); Al Samdi Sports Team (Samail); Al Khuwairat Sports & Cultural Team (Khabourah); Al Dhahir Sports Team (Jaalan Bani Bu Ali); Al Ghalila Sports, Cultural and Social Team (Al Suwaiq); and Al Ettifaq Sports and Cultural Team (Liwa). These teams will be provided with floodlighting for their sports fields.

The Al Soor Sports Team (Bahla); Al Husn Al Ahli Team (Salalah) and Al Shabab Sports, Cultural and Social Team (Yanqul) will receive support for natural greening of their sports fields while artificial turf will be installed on the Wadi Nahez Al Ahli Team's field in Salalah. The Al Majaz Al Sughra Sports Team (Saham) and Al Ittihad Wudam Al Sahel Sports Team (Mussanah) will be provided water-desalination systems to support their sports fields.

Bank Muscat has been conducting the registration, evaluation of applications and implementation of the programme in a transparent and impartial manner. Beneficiaries are chosen by the Bank through well-defined registration and application procedures that follow international best practices, and are complemented with field visits. The implementation phase for beneficiaries is marked by close coordination with the teams to ensure that the projects are completed as per schedule and the necessary standards. As a truly unique and one of its kind programme, Green Sports is contributing majorly to developing the sporting skills and talents of Omani youth, especially in football.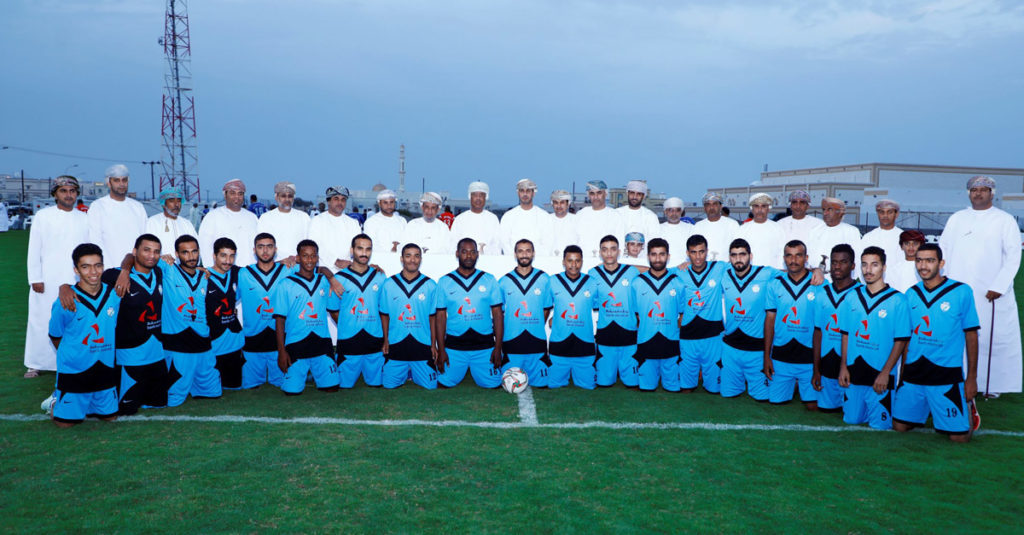 The bank's efforts complement the government's efforts to develop modern sports in the spirit of the Public-Private Partnership model. Interestingly, Green Sports is contributing to all-round development as the facilities are also used for a number of community programmes and social activities, which lead to stronger community bonding. As a pioneer of sustainability in Oman, Bank Muscat works continuously for the overall progress and development of the country through its various programmes and initiatives.