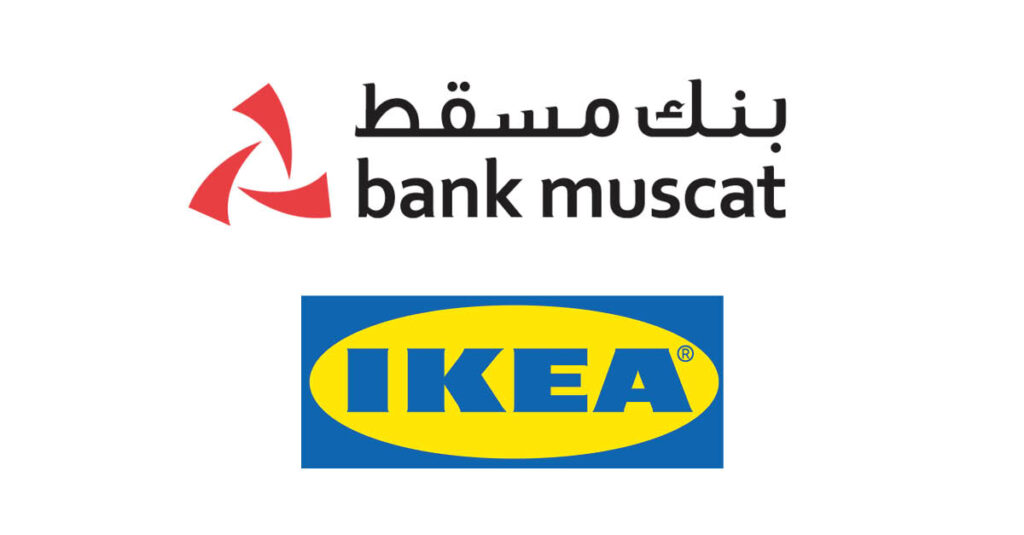 MUSCAT – Bank Muscat has joined hands with global home furnishing brand IKEA to facilitate affordable home furnishing options for customers in Oman through the bank's Easy Payment Plan (EPP). The EPP facility has been extended to all holders of Bank Muscat Credit Cards (except Corporate Cards) shopping at IKEA Oman, whereby they can repay their total bill amount in 12 monthly installments at zero percent interest rate.

Bank Muscat's EPP scheme offers customers the ability to avail goods and services at selected merchant partners across the Sultanate and repay the billed amount in fixed monthly instalments over a 12-month period at zero percent interest. As a valued merchant partner, IKEA will promote the EPP offer to its customers in Oman. The bank also announced that customers will benefit from the dedicated checkout counter that has been provided for Bank Muscat EPP customers at the IKEA Oman store. Customers can utilize the EPP facility at IKEA Oman for all bills that are above RO 100.

Speaking on the occasion, Abdulnasir Al Raisi, General Manager – Personal Banking, Bank Muscat, said: "In line with the bank's customer-centric vision and providing of excellent financing facilities, Bank Muscat's Easy Payment Plan allows customers to avail goods and services and pay conveniently over a period of 12 months. Customers can easily purchase high-value items without having to delay their purchase decisions or pay very high interest rates. We thank IKEA Oman for partnering with the bank to offer this facility, which will greatly help in making world-class products affordable to as many customers as possible and also improve the quality of life for people in Oman."

Commenting on the same, Omar Abushaban, Store Manager of Al-Futtaim IKEA, Oman Avenues Mall said: "As a brand that believes in creating a better everyday life for many people, it is important that we constantly improve the way we do things. Everyone deserves a space that can be used to create a better everyday life no matter what it is being used for."

Bank Muscat's EPP scheme is available at over 100 participating merchant outlets including home furniture, electronics, auto services, jewellery, insurance and healthcare. The bank's credit cards are a preferred mode of payment in Oman, and the EPP scheme reiterates the bank's commitment to promoting secure digital payments in Oman. To make use of the scheme, customers should request for an EPP at the checkout counter of the merchant partner before making the payment.

The bank has also announced that credit card cardholders will continue to be eligible for rewards points (for all eligible cards) as per the amount spent through the card. It is also important to note that customers are not required to provide any additional documents at the time of payment to qualify for the scheme, which makes the option a smooth and quick payment option for customers. For more information about EPP offers and participating merchants, please go to https://www.bankmuscat.com/en/bm-cards/Pages/epp.aspx or else call 24795555.