First, she told the world that she is "not just a woman – but THE WOMAN", and now she is paying tribute to the man who made her the woman and more.
Sulatha Francis had struck a chord with her readers with Not Just A Woman But THE WOMAN, a book of free verse, featuring many themes of social importance, and now she hopes to capture their imagination again with her second book, Father's Face.

Father's Face celebrates life
While in 'Not just a woman…', she had explored the stress and strain of mundane life, which is the initial thread in the first collection, the upcoming anthology Father's Face celebrates life through 'evocative imagery brimming with thoughtful rhythms and heartfelt emotions', according to reports.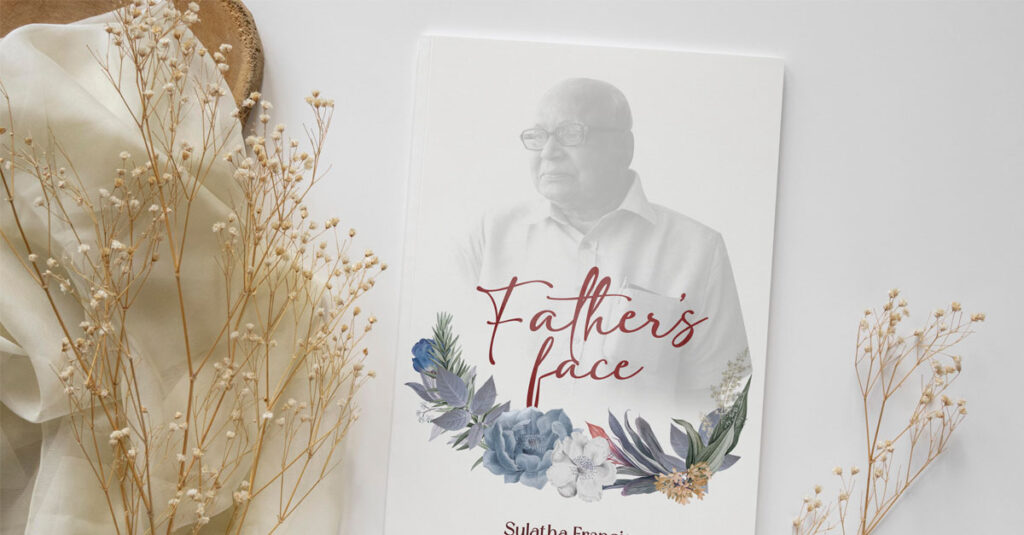 Relatable to common man
"The beauty of nature and its elements in the purest form is the remarkable vein through the many poems in this collection. So like the title, the opening poem is a tribute to her father, where the author identifies his strong presence in torrential rain accompanied with thunder and lightning. Most of her works are based on common place subjects and it is relatable to the common man," a brief on her said.

While Father's Face offers a feeling of nostalgia to every reader's mind, in Not Just A Woman…, Sulatha's messages, through her poems, were thought provoking. She focussed on themes of social importance.
"Through her poems, she takes a stand against all kinds of persecution – oppression of the downtrodden, violation of women's honour and falling value system of today's world," reviews noted.

Expression of innate feelings
Writing for her is an expression of her innate feelings and thoughts of doubt and insecurity not so much for herself but for the women at large. Pain of death and agony of sickness are the other major veins in her poems. Her poem, Ma'a Salama – Long Live In Our Hearts Our Mighty King, is an eulogy praising the wise and visionary leader of Oman, the late His Majesty Sultan Qaboos bin Said.

Women empowerment
Sulatha comes off as honest and forthright in her writing and she stands for women empowerment. For her, 'every woman is a fine work of art by the masterful hands of God', as cited in her poem Not Just A Woman…

Lessons of life
Sulatha noted that she had learnt the lessons of life from her father, retired (late) deputy commissioner of rural development in state service.She cherishes her upbringing, born to an iron lady, her mother, who she says carried all of her children (four girls) with pride, "like medals on her chest".
Four areas
Sulatha took to writing very early in her life and her works have been published and well received in the literary circle. Earlier reviews of Not Just A Woman… said that the book delved into four major areas: 'Voice of Women', ' Social Refrains', 'Gifts of Life' and 'Sickness and Death'.
A legacy for children
"Today, what I am and where I am, I attribute it to my upbringing, my parents' ardent efforts to instill in me the value of fairness and honesty and of course, the abiding support of my life partner. And, I am committed to give it back to the society by touching the lives of people in my circle, adding value and meaning to their lives. This is the legacy I would like to leave behind for my children," she said.

www.sulathafrancis.com