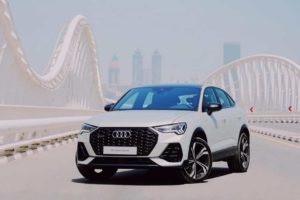 MUSCAT – Audi Oman, represented by Wattayah Motors, announced the addition of a compact SUV in coupé shape to its model range: the Audi Q3 Sportback. The new model combines the strong presence and versatile everyday convenience of an SUV with the sporty elegance and agile handling of a coupé. This makes it the first compact crossover of the Audi brand.
"We are delighted to welcome the arrival of the Audi Q3 Sportback to our showrooms in the Sultanate. The Audi Q3 Sportback embodies both strength and precision, which is reflective in all its design elements. The coupé-like passenger cabin acts as a contrast, with colors that emphasise the SUV's character. It is the perfect vehicle of choice for driving in the city or for travelling for long distances," said David Ryan, general manager of Wattayah Motors.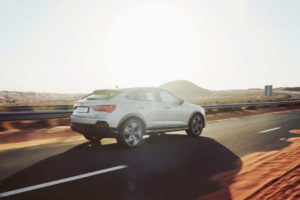 "We would like to invite our customers and Audi brand enthusiasts to visit our showrooms and take a first-hand look at the magnificent Audi Q3 Sportback. We also encourage them to request for a test drive to truly experience its power and performance, alongside a unique driving experience," David Ryan added.
Audi models are available in the Sultanate with a 5 years /75,000km service package, 3 years warranty and 24-hour roadside assistance. To learn more about Audi or to book a test drive, please call +968 24500200 or visit the Audi Oman showroom or www.audi-oman.com.