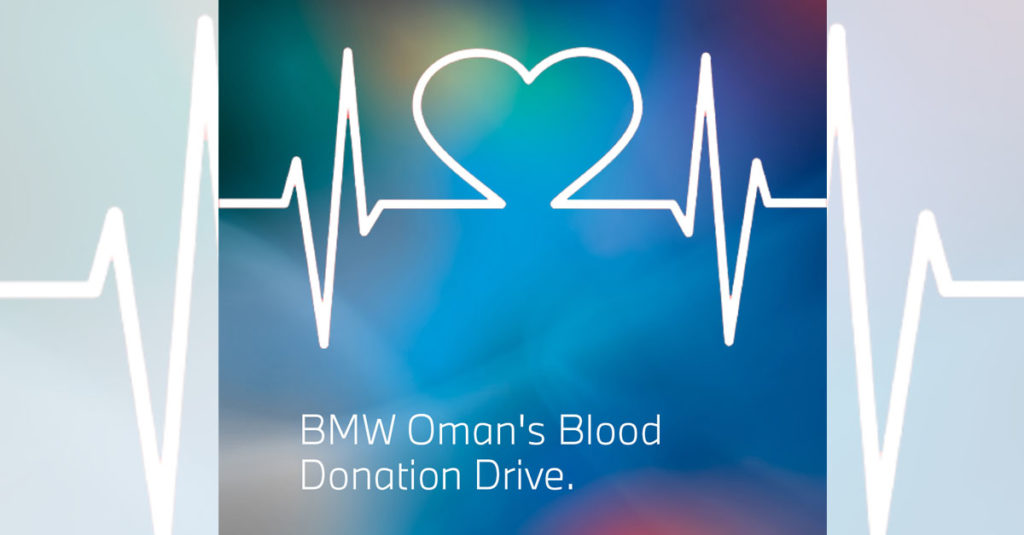 MUSCAT – Al Jenaibi International Automobiles LLC (AJIA), the official importer of BMW Group vehicles in Oman will be hosting a Blood Donation Drive on Wednesday 23rd and Thursday 24th of June, between 9am and 2pm, at its Muscat showroom.

The COVID-19 pandemic has caused challenges to the Sultanate of Oman's blood supply, with donor centres suffering a reduction in donations due to the implementation of social distancing and the cancellation of blood drives.

A spokesperson for Al Jenaibi International Automobiles LLC said, "AJIA deeply cares for the community, therefore we always ensure we go above and beyond when it comes to integrating corporate social responsibility into our operations. Donating blood is one of the easiest, most rewarding ways to give back in a time of need, and we hope to see as many people as possible take part in this initiative of human solidarity."

To stand by one another in these challenging times, the dealership is encouraging members of the public to join a good cause and make the difference between life and death for someone else. The activity will be held in strict guidelines of the safety guidelines and will be monitored by personnel from the Ministry of Health.
To reserve your donation spot, kindly visit BMW Oman's Instagram profile (@bmwomanofficial) and follow the registration instructions.
For more information, please call 9617 8383, 9617 9393, 800 50008 (toll-free) or visit www.bmw-oman.com