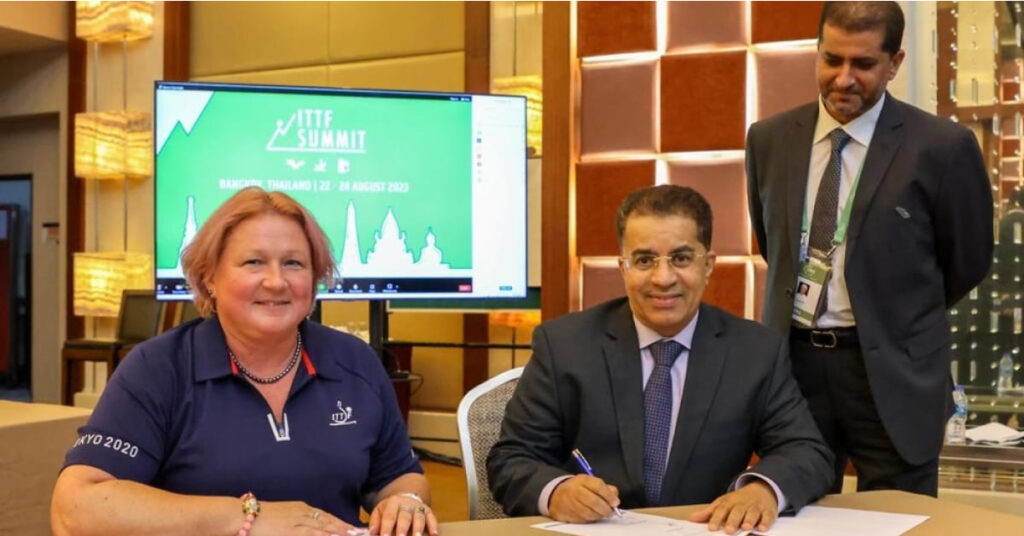 BANGKOK – Oman Table Tennis Association (OTTA) today signed a cooperation agreement with the International Table Tennis Federation (ITTF) as part of the OTA's strategy to develop table tennis in Oman.

The agreement was signed by Abdullah Mohammed Bamkhalif, OTTA Chairman, and Polona Cehovin Susin, ITTF Development Director. The agreement seeks to cement ties between OTTA and ITTF and eventually forge a sustainable partnership for the development of local human resources of OTTA like coaches, players, referees and administrators, besides improving technical standards of the game in general.

The agreement also provides for an educational programme aimed at grooming coaches, referees and managers to qualify them to contest international tournaments.
(Source: ONA)