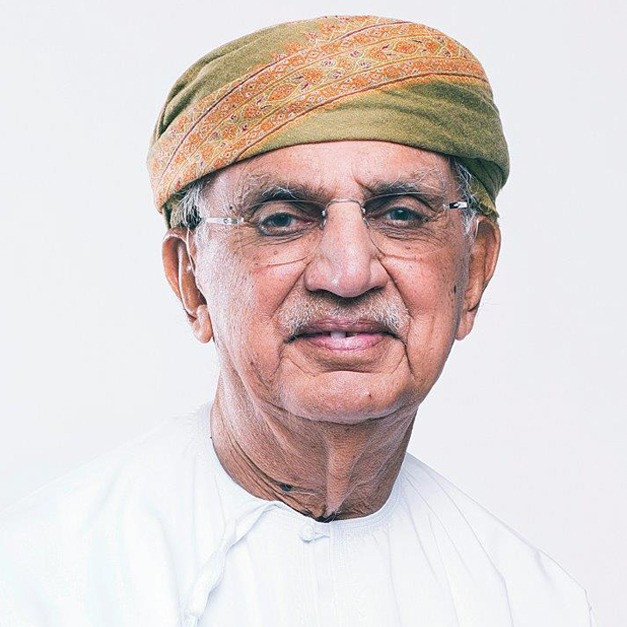 MUSCAT – Many in Oman mourned the recent passing away of Sheikh Kanaksi Gokaldas Khimji, 85, a legend and an iconic figure in the business community of Oman. While top businessmen and women in the community voiced their sadness over the loss of this business giant, who had transformed the 150 years old, Khimji Ramdas group, making it into a global enterprise and one of the largest business groups in Oman, there were many others silently mourning the passing away of 'Kanak Bhai', as he was fondly known, as he was instrumental in giving them a second lease in life.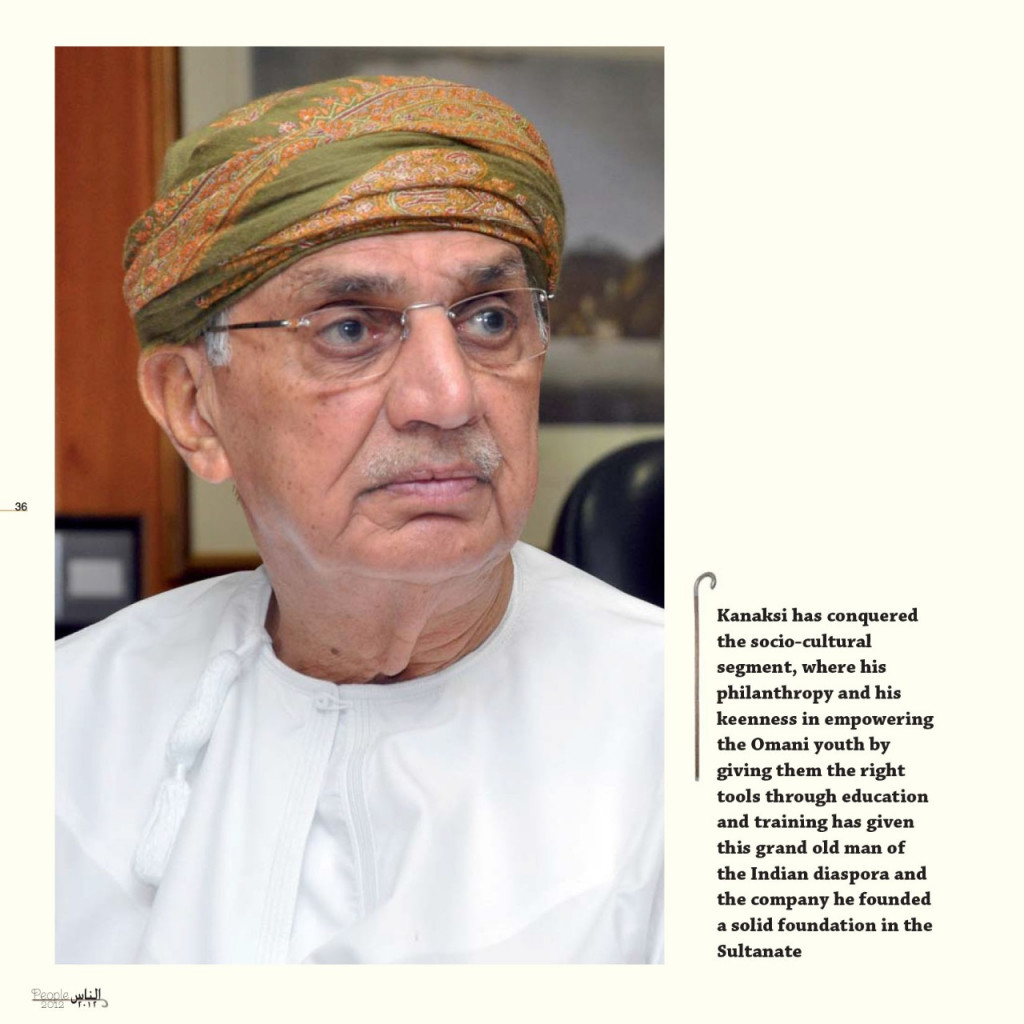 Richness of his heart

While Kanaksi was on the forefront of building a business empire, an important aspect of him was that he was still able to touch so many lives. And it was not just the business community that experienced his gentle and genial personality and passion for life, but almost anyone from the Indian community would collectively opine that this was a businessman whose life should be celebrated not just for the manner in which he made his business grow, but for the richness and abundance of his heart. While he transformed Khimji Ramdas into a global entity, what set him apart was that he ran it with common sense and decency.

Intrepid, resolute entrepreneur

He passed away as the senior-most director of Khimji Ramdas. He was the fourth generation leader of the group and was known to be an intrepid and resolute entrepreneur, who put together the blueprint for the Khimji Ramdas group.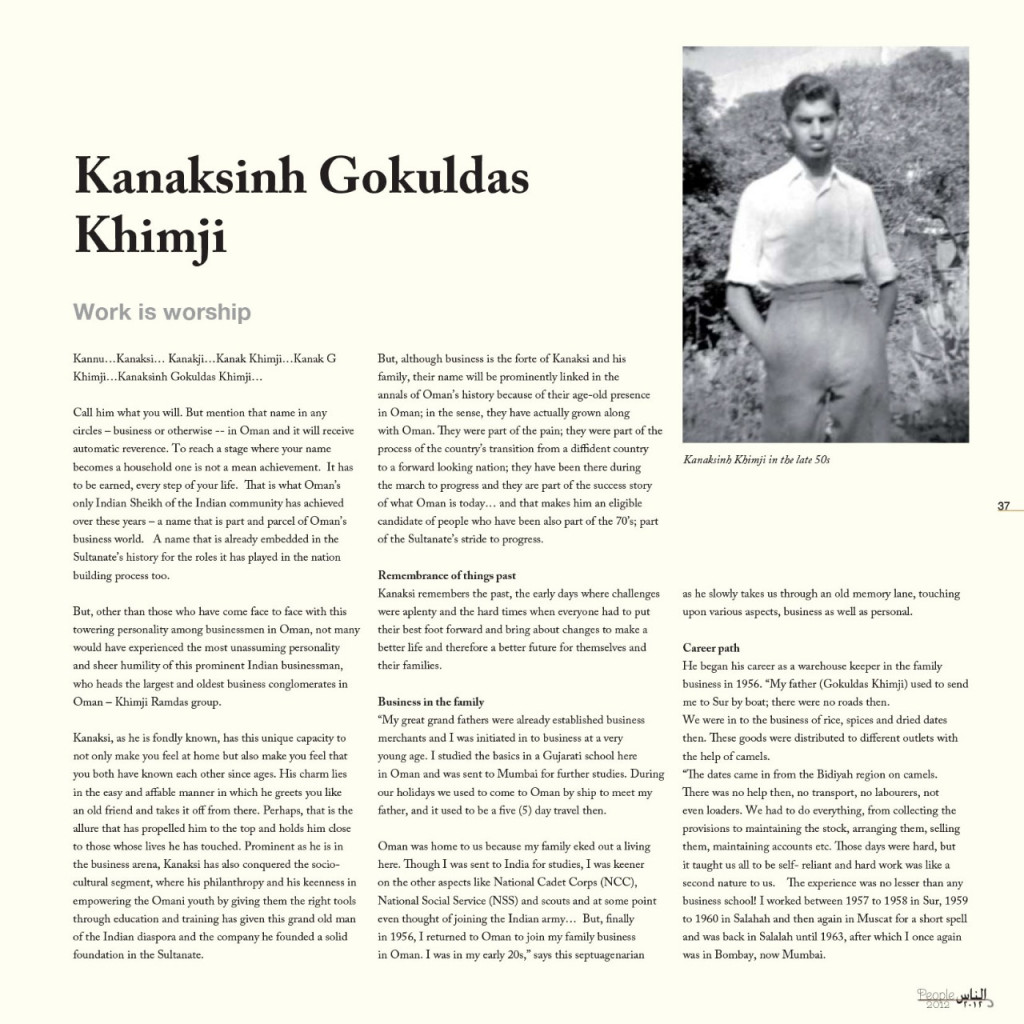 A true philanthropist

Kanak Bhai's visionary leadership in the spheres of business, social development and charitable activities have won him accolades from the governments of Oman, India and many other international bodies. 
A true philanthropist at heart, he firmly believed that business growth and giving back to the society should always go hand in hand. He always espoused children's education and development as one of the key social outreaches for the group. It was this unconditional commitment to social development which led to the establishment of Eshraqa, the social development arm of Khimji Ramdas, which today fosters developmental work in the critical social sectors of entrepreneurship, education, health, community wellbeing and training.

Outstanding contribution

Kanak Bhai was granted Omani citizenship by the Late His Majesty Sultan Qaboos bin Said for his outstanding contribution to the growth of the community and economy. As a business leader, he has been a guiding light and visionary who inspired an entire generation of businessmen. His ethical approach to business stands testament to the KR Group's reputation and growth. "It is owing to his enterprising guidance that the Khimji Ramdas Group has been a much sought after partner for global brands wanting to foray into Oman. He also lent his support to fledgling local businesses and helped them thrive," a press note said.

'Father' of cricket in Oman

Kanak Khimji was an ardent lover of cricket and was the founding chairman of the Oman Cricket Club. He worked tirelessly to enhance the level of the game in the Sultanate, and was awarded the prestigious Pepsi – ICC Lifetime Service Award 2011 by the International Cricket Council. Today Oman cricket is growing from strength to strength, thanks to his the consistent efforts.

First English medium Indian school

He was also instrumental in establishing the country's first English medium Indian School in Muscat (1975). Today, there are 21 such schools in Oman with over 47,000 students of the Indian diaspora reaping the benefits of quality education.

Legacy to continue

"Kanak Bhai's legacy will continue to drive the Khimji Ramdas group forward, upholding the core values of trust, care, commitment and learning, which have stood the group in good stead for last five decades," the press note said.

Kanak Bhai left behind not only a business empire, but also a host of transformed lives who will remain forever grateful to him.