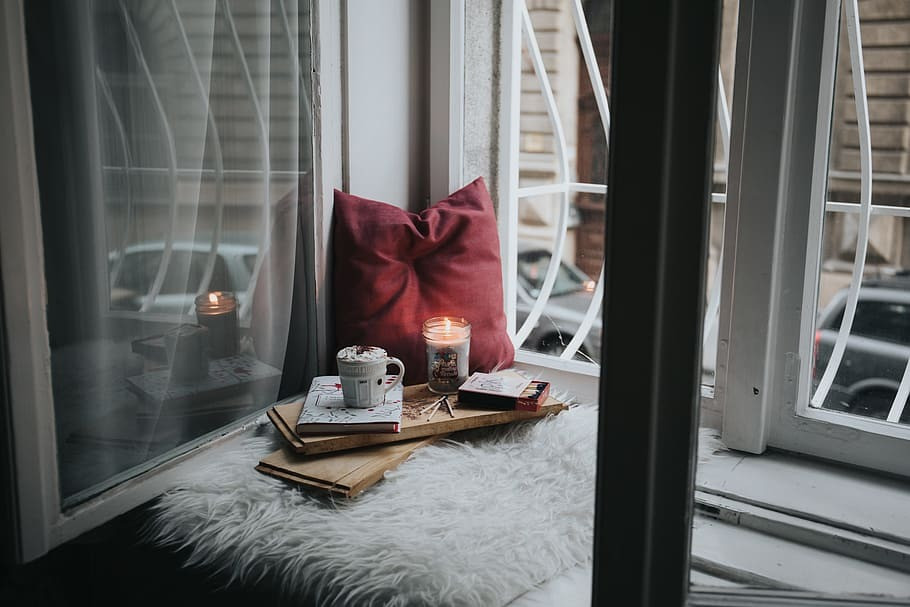 By Nasra Al Adawi
I have been trying to mentally prepare for the 'healing pen' session since some time now, but uneasy my mind sits.  Life seems to imitate our intent, as true to the topic we have chosen, I feel a sense of loss and grief.
Whilst I prepare, I am in the habit of keeping the window of my room open. I keep it open to let fresh air weave in and free my turgid thoughts, but then I shouldn't be that naïve to believe that only fresh air would blow in. I shouldn't be so foolish to think that only pure air will stream in.
In life too, we can't be led to believe that the air would be filled with only positivity. When you keep the 'window' of your life open, be also prepared to accept life with a pinch of negativity.
And loss and grief will also stream in through the open window. As I sit here, with mixed feelings, I feel the air weaving their own dark clouds bursting open on me with a shower of pain and sadness.
I could hear the moan of the wind, slight, but still painful enough to clench my heart and slowly it tightens its hold. I sit there offering little or no resistance, as the pang slowly suffocates me, and I feel powerless in its tight grasp. After sometime, I feel like I am tied and thrown into a stormy sea where I sink like a stone. My heart too, clenched tight in misery, writhes, as it is slowly but surely strangulated.
I see the end coming and then suddenly like a storm that swerves away from its path on a whim and seek another victim, the strange racking sensations leave me, but of course, drained and dry. I sit still as I feel like a battered and bruised individual, unable to find oneself in the strained moments after an assault.
Even when the blood returns to my soul and my flesh climbs back into my skin, I still sway in disarray, as though I have been swirled around in a hurricane of emotions and then suddenly spat out and left dry and alone. I know where I sit but I don't know where I am as my mind bumps into the bruises that the assailant has left on my psyche. I need time to heal, to get by breath back and I need some moments to gather these scattered words and make them whole and meaningful again; sing that song as it was meant to be sung.
I sit here, waiting for the words to hum its own tune and I wait and listen as I feel the stirring of its beat gain strength and I hear the voice as it surges from within me again, alive but still not well.
Yes, all is not well as like the window that brought in the good and the bad, the music and broken tune, so did the happenings in our family as we braced the sad loss of a family member and then a family friend as well as I reeled under the double blow, slowly dissolving in a mute painless shock.
I am at an age where I take the good with the bad, the sweet with the sour and so I accept that in this walk of life, loss and grief are as sure as day and night and as clear as sunshine and darkness. We must, however much we want to shirk from it, understand that both the good and the bad are gifts – gifts that we have to accept even though we are tempted to refuse it.
We have to take them in our stride because even though they hurt, their duty is to cleanse us, as the renowned Persian poet, Jellaludin Rumi, who breathes wisdom into this verse, describes them as guests – invited and uninvited – in our life.
The Guest House
This being human is a guest house.
Every morning a new arrival.
A joy, a depression, a meanness,
some momentary awareness comes
as an unexpected visitor.
Welcome and entertain them all!
Even if they are a crowd of sorrows,
who violently sweep your house
empty of its furniture,
still, treat each guest honorably.
He may be clearing you out
for some new delight.
The dark thought, the shame, the malice.
meet them at the door laughing and invite them in.
Be grateful for whatever comes.
because each has been sent
as a guide from beyond.
(Translated by Coleman Barks)