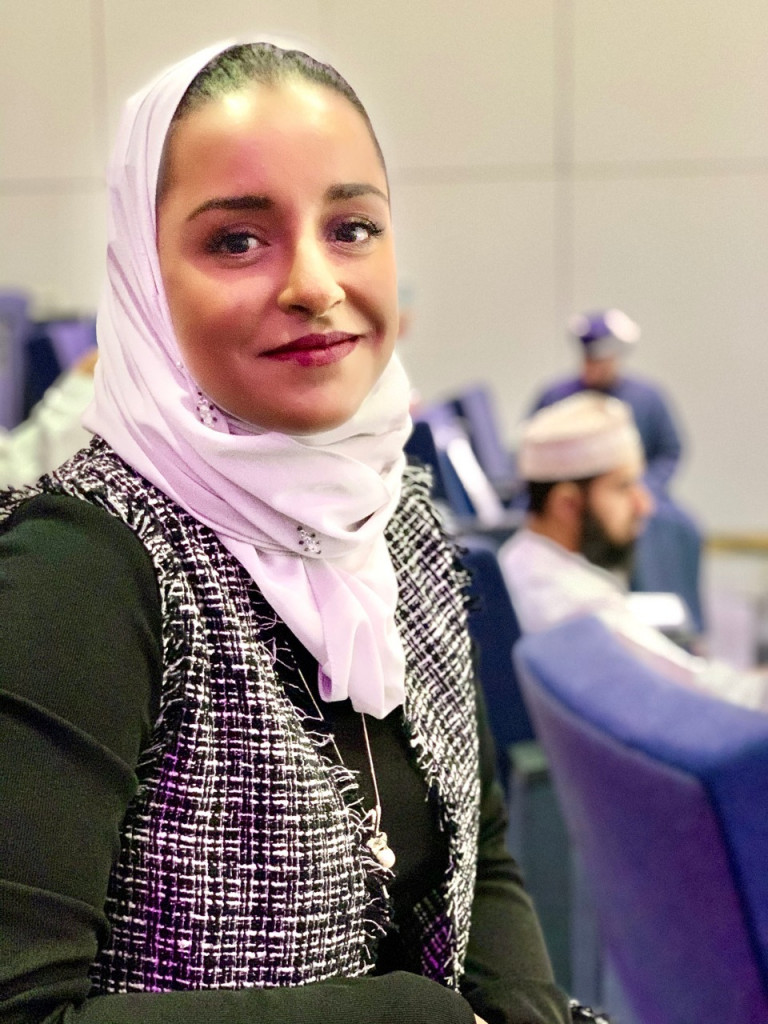 By Rasha Al Mahruqy
2020 has been a titanic year of change which dramatically shifted the way we live and interact, to working from home and virtual meetings. Never in modern history has change impacted the collective to this extent. In today's global business landscape, change has become a way of life. Businesses can no longer ignore or put-off change, as it is crucial for survival and to remain relevant, and thus competitive. Often change is looked at as something distinct and isolated when in fact it should be interwoven into the very fabric of an organisation. Many a time change is either grossly undervalued or unnecessarily made complicated.

Transiting from mere existence to purposeful
Before addressing why change is needed, a foundation must be set as to what "change management" is. There are many ways to define it, however in a nutshell: it is collectively transitioning from the existing state to a desirable, ideal, optimised, and purposeful state. Successful change is not rocket-science; it is shifting the perspective from "I" to "We" and the change will flow and thrive.

The 2020 experience
Through our interaction with clients over the last few years, specifically on the delivery of change projects in Oman, and experiencing 2020 – change is necessary and inevitable. We call it the "2020 Experience", which demonstrated unimaginable resilience of the collective in the face of unprecedented change.  Many leaders say that "change" has to be proactive but this year heightened the awareness and value of effective change across multiple sectors and industries. The involuntary application of change management skyrocketed during the pandemic and organisations engaged their employees to actively participate and support the inescapable changes. This also made many organisations realise their shortcomings in planning, communication and applying consistent processes to facilitate smooth and easy adoption of changes. 

Resilience is not enough
So why is proper change management needed now more than ever if the collective showed resilience? It is because resilience is the ability to quickly recover in situations, but it alone is not enough. This year showed us that despite being resilient, it emphasised how unprepared many organisations were for the change journey because being reactive will also entail a lot of barriers.

Pandemic altered face of work
The COVID-19 made us face each other and face the reality that change begins and ends with people. The pandemic altered the face of work, whereby most of us were expected to work from home. We shifted from offices to dining tables or bedrooms, and we adapted to a new chaos that became the norm where we had to learn new communication skills and ways of being productive. We had to focus on delivering results without workplace bells and whistles. Many organisations discovered that remote working and trusting their people proved productive and profitable. For others; it was a disheartening situation as the social aspect was absent, which affected their mental well-being – mainly due to the uncertainties around the pandemic coupled with the increased home responsibilities.

Center change around your people
With that said, organisations placed more importance on their people as it was evident that it would support the smooth adoption of radical changes. The "what's in it for me?" message was loud. The message from leadership was clear: "You matter and you are our priority".  Imagine if the same intrinsic message was echoed in all change initiatives. Fear would change to empowerment and excitement, and insecurity would change to clarity and inspiration. People are the center of successful change; it begins and ends with them. While other factors play a role; you cannot have change without people's buy in, which starts with feelings and then thoughts.

Changes starts and ends with us
In summary, this year set the scene on the importance of making change a constant and starting early so we are ready to face the future with confidence. It is a year that taught us how resilient we can be but also how we should focus on readiness, adaptability, flexibility, and centering it all on growth and sustainability. Will organisations wait for the next pandemic or economic crisis to come or will they disrupt the way they manage change? One size does not fit all – but change starts and ends with us. Author details:
(*) Rasha Al Mahruqy is a business advisory consultant with a focus on change management and people and culture initiatives. She has served clients across various industries including authority bodies, oil and gas, financial services, and logistics.