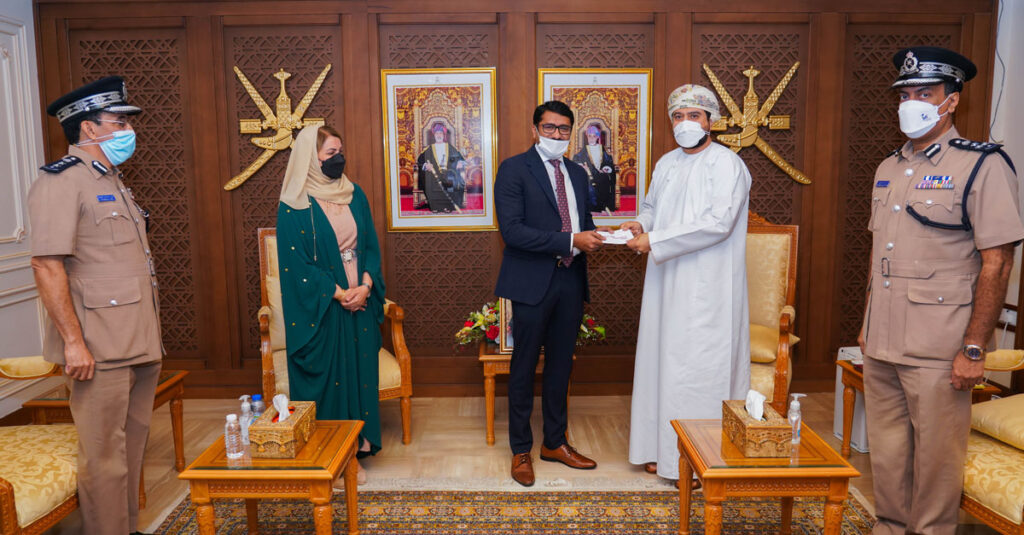 MUSCAT – Najeeb K, Regional Head of Malabar Gold & Diamonds in Oman received a 10-year investor visa from His Excellency Qais bin Mohammed Al Yousef- Minister of Commerce, Industry and Investment Promotions (MOCIIP), in the presence of Her Excellency Asila bint Salim Al Samsami, Undersecretary of the Ministry of Commerce , Industry and Investment Promotion (MOCIIP) and top officials from ROP, in an event held at Ministry of Commerce, Industry and Investment Promotion recently.

The Investment Residency Program offers long-term five- and ten-year renewable residence permits to investors in Oman.

"I am extremely humbled to be granted with this coveted visa. It is definitely a significant day for me, and I am grateful to the authorities of this great country for considering me and the leadership of Malabar Gold & Diamonds' for giving me the opportunity to lead the growth of the brand in Oman", commented Najeeb. K

Najeeb heads the operations in Oman region of Malabar Gold & Diamonds, where he has been employed for the last 13+ years and is also a shareholder in the organization. He has been residing in Oman for more than 11 years.

Malabar Gold & Diamonds is the flagship company of Malabar Group, a leading diversified Indian business conglomerate. Established in 1993 in the Indian state of Kerala, Malabar Gold & Diamonds today has a strong retail network of over 260 outlets spread across ten countries, 14 wholesale units in addition to offices, design centers, and factories spread across India, the Middle East, Far East and USA.

With an annual turnover of $4.51 billion, the company currently ranks one among the largest jewellery retailers globally and has over 4,000 shareholders 13,000 professionals working for its continued success.