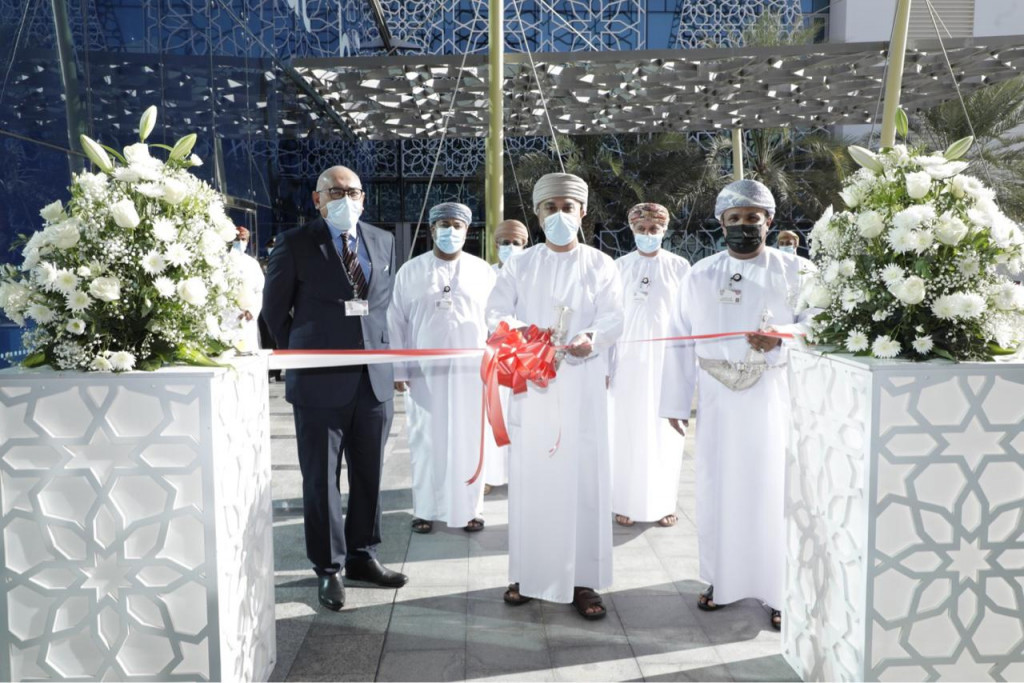 MUSCAT – In line with its pioneering role in providing services and products compatible with the provisions and principles of Islamic Sharia, and in continuation of its efforts to expand its network of branches in the Sultanate, Meethaq Islamic Banking from Bank Muscat celebrated the official opening of its main branch at the Bank Muscat Head Office. The event was held in the presence of Sheikh Waleed K. Al Hashar, Chief Executive Officer, Bank Muscat, and a number of officials.

With the opening of the new branch, the total number of Meethaq branches in the Sultanate has reached 22 branches across all the governorates of the Sultanate. These include 11 branches in the Governorate of Muscat and 11 branches in the other governorates. Also, Meethaq has the largest Islamic banking network in the country and a network of 44   cash withdrawal and deposit devices. Moreover, Meethaq customers can also access the extensive network of Bank Muscat ATMs and CDMs across the country.

Amor Said Al Amri, Senior Regional Manager, Meethaq, said that the new branch is designed to create a unique ambience and banking environment in line with the Meethaq brand values of partnership, transparency and trust. Meethaq plans to further expand its network of branches as well as launch new products and services to complement the unique Islamic banking experience.

 Meethaq Islamic Banking continues with its strong and consistent growth across all business activities. It retains its leading industry position in terms of asset size, deposit base and profitability as well as branch network and distribution channels. The new branch also has a Hafawa Centre for the benefit of Premium Banking customers and is staffed by well qualified and experienced Omani employees. The branch, which works from 8 am to 2 pm, provides a full suite of retail banking operations and services such as home finance, auto finance and other retail financing facilities. The new branch has had an excellent response from customers because of its excellent location and accessibility.
Meethaq already has several branches spread across the country including in Al Ghubra, Muttrah, A'Seeb, Qurum, Al Khoudh, Al Khuwayr, Salalah, Ibra, Sohar, Saham, Barka, Saham and 18 November Street. Branches are also operating in Nizwa, Bahla, Buraimi, Sinaw and Ibri, apart from a branch on the campus of the Sultan Qaboos University in response to the tremendous public demand for banking products and services based on Sharia'a principles. For more details about Meethaq products and services, please visit https://www.meethaq.om or call on 24656666.