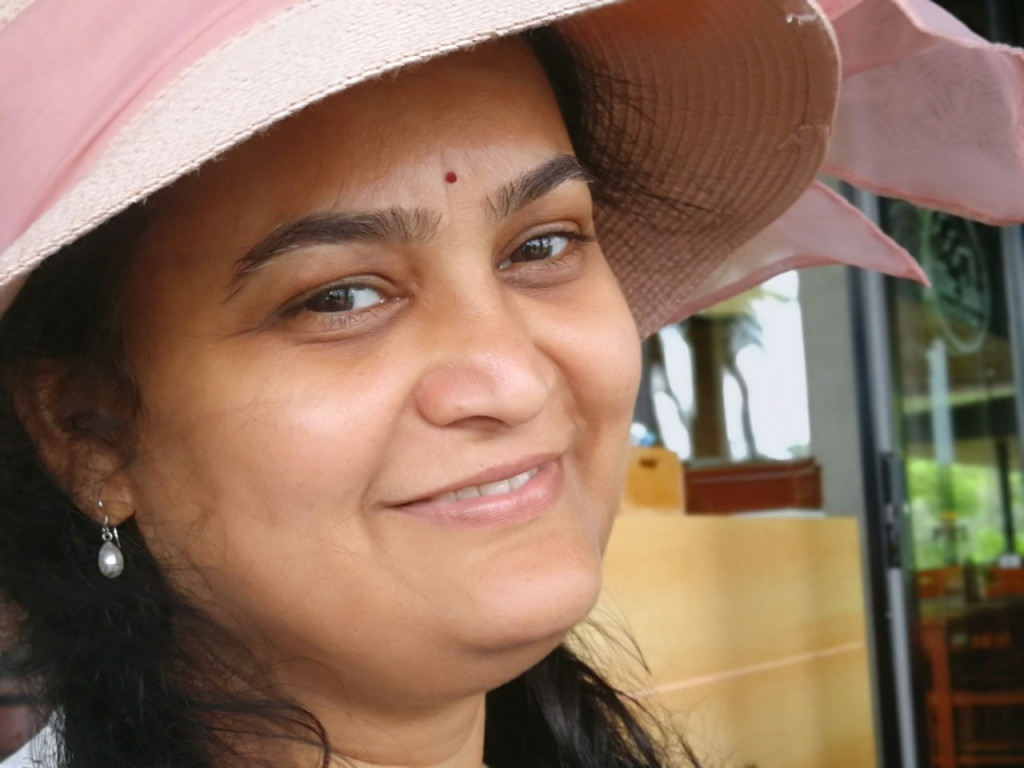 Suparna Kudva Nair
Homemaker, (OMAN)
Then we will feel the pinch of the transition
The COVID-19 Coronavirus has come and it is going to stay for some time – that is a given. Nothing that we have done so far has managed to dislodge it from its firm grip on humanity. Maybe a vaccine will change all that, but even there, things are far from certain. Many of us are yet to come to terms with the virus, but some have quietly accepted that this is going to be the new way of life and it is better to accept it than live in constant denial.

Pinch of transition
Coming to terms with this existence is a challenge, but the biggest challenge will be the aftermath of the COVID, whenever that happens. That is when we would feel the pinch of the transition from the new normal (online) to the old normal (physical) for all of us. For example, imagine how it would be for the school children, who will then move from online schooling to the usual on-school system.

Cross the bridge when we reach
But again, that is going to take time and we will cross the bridge when we reach it. Right now, we have to be careful and alert as we have learned to be ever since this dreaded virus hit us.

Not to be trifled with
We will continue to shore up our defences against it, and will try our best not to venture out of our homes unless it is of the utmost necessity. We will continue to wear face masks, swab ourselves with sanitisers, don gloves, and practice social distancing if ever we step out. Because we cannot lower our guard at any moment of time, for we will not just risk our lives; we will put our loved ones in danger too. So why take the risk? This virus is not to be trifled with. With a single swipe it can destroy whole families.

Fringe benefits
Who would have ever imagined that such a micro-organism would create such a huge havoc in our lives? Yes, on the fringes, there are benefits: as a family, we have become a more cohesive unit. We have more time to spend with each other. And as for the school-going kids, since the study courses are online, it means drastically reduced travel time, and the children have more time to spend on other things; they are able to pursue their hobbies like drawing, painting, writing or just having more time to play online with their friends.

Publish compilation shortly
Personally, for me, I have had the opportunity to participate in some of the weekly online programmes in Muscat, organised by M. Tufail Ahmed of the Poetry and Literary Group, which has its presence on the Facebook and Youtube. This has also given me ample time to compile my English poems and I am hopeful of getting the compilation published shortly.

A boon and a bane
But, as we heap praise on the online system, which indeed is a boon, it becomes a bane when it drastically increases screen time for children. And sadly, our weekly outings have stopped; and with the travel bans, there are no vacations, no visits to our home countries.

Let's live with it
But even as we feel caught in this COVID warp, we realise that we can do nothing else but to gracefully accept our current state of affairs. This is the new normal. Let us understand that and learn to live with it.

Future: tech oriented
And the future is going to be more technology oriented. Work from home will be something that is going to be a common feature across the globe. And the benefits from this are that it will greatly reduce transport problems and perhaps even have a positive impact with reduced pollution levels. There will be more emphasis on healthcare and medical insurance.

Left hand shouldn't know…
And yes, this is also a time for giving, caring and generally helping those in need. But, as in real social work, we believe that good deeds must be done. However, as they say, "the left hand should not know what the right is doing".
A poem on COVID
End of a made race with no grace
By Suparna Kudva Nair

We were busy running our mad mad race
With no grace.
Slow down, slow down, said our families
Go on, go on, said work.
Slow down, slow down, implored Mother Nature
And she waited and waited
While here a damage, there a damage, everywhere we hurt her
And we hurtled, at breakneck speed
Even as we turned a corner
Needing more, wanting more…greed
Money, only money…for our never-ending need.
We bruised, battered and wounded her
And finally, with no choice left,
She sought time for her wounds to heal
To bounce back as lush and evergreen
As pristine as a mountain queen.
So for the betterment of mankind
She introduced her COVID strategy
Invented Corona the Virus
But none took it serious
That was the tragedy.
Soon she put everyone in their place
Humbled humankind with grace
Without proper medicine or cure
People were left stranded and unsure
She brought about change
Made people stay at home and safe.
She stopped the automation
To reduce its pollution
She showcased to every nation
Community workers' selfless devotion.
She proved the importance of every relationship
Be it parents, friends, children
Taught the world to grip
Safety as a measure
More important than all the world's treasure.
She's healing herself with care
Better hygiene and cleaner air
Smiling flora and fauna
Animals straying free and wild
Her bruises and strains
Diminishing with each passing day
Now fading and mild.
Whales and dolphins swim by the bay
Hole in ozone layer closing
Atmosphere bright and gay.
People spend quality time with family
She seems to have achieved her motive
And will soon help mankind
Put this virus catastrophe behind.